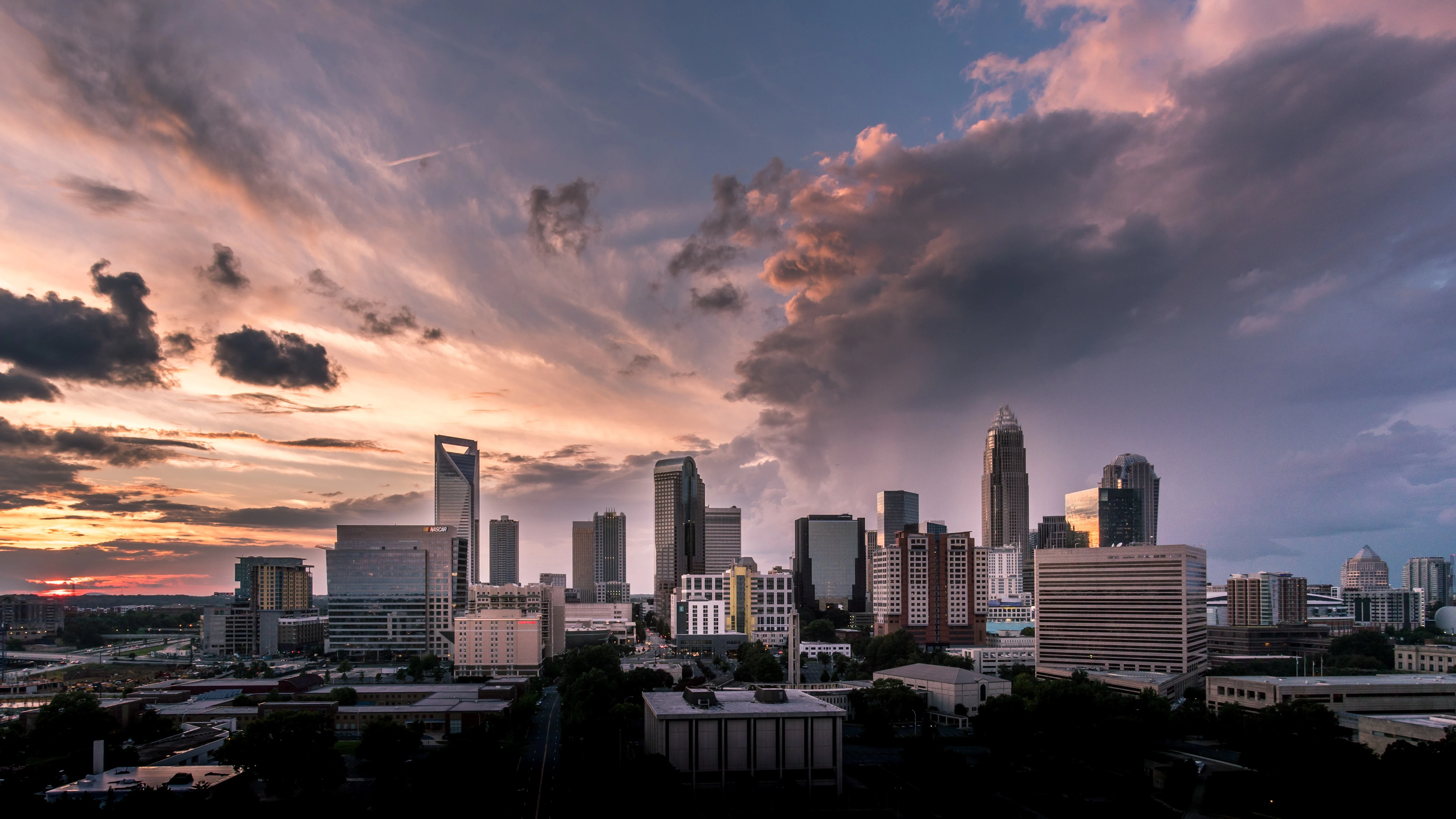 Things to Do Around the South Charlotte area
South Charlotte is full of activities to keep both tourists and locals occupied and entertained
Published: 2022-07-04 14:14:20
South Charlotte is home to various activities and attractions that are sure to keep you busy. Whether you're the one having work done or the roofer in South Charlotte, North Carolina, you'll need something to do when the job is finished, and the neighborhood is full of activities to keep both tourists and locals occupied and entertained.
Some activities may take a few hours while others could take the entire day, so think about how much time you have at hand. Here are some ideas to get you started.
Carowinds
The Charlotte area's very own roller coaster and water park combo, Carowinds is perfect for a day of thrills. With over 100 rides, shows, and attractions, there's something for everyone at this amusement park. Make sure to try out some of the most popular rides, such as Intimidator 305, Afterburn, and Fury 325. Carowinds is open seasonally, so check the website for days and hours of operation. The amusement park is next to Interstate 77 in Charlotte, North Caroline, so it straddles the North and South Caroline state line. A portion of the park is also in Fort Mill, South Carolina.
Daniel Stowe Botanical Garden
Daniel Stowe Botanical Garden is located in Belmont, North Carolina. The Garden features both manicured gardens and miles of naturalistic landscapes designed to showcase the plant life of the Carolinas. It's home to 11,000 plants, many of which are native to the area. Visitors can stroll through the gardens, have a picnic lunch, or participate in one of the Garden's many educational programs. The Garden is open year-round and is a great place to enjoy the beauty of nature. In addition, it's a great place to bring the kids since the youngest often love its Butterfly House.
The Billy Graham Library
The Billy Graham Library is a 40,000-square-foot museum and library dedicated to the life and work of world-renowned evangelist Billy Graham. The library is located on the grounds of the Billy Graham Evangelistic Association in Charlotte, North Carolina, and includes several interactive exhibits, films, and displays. It's interesting because it's a look into the life of one of America's most famous evangelists. Plus, you can learn more about the history of Christianity and the Billy Graham Evangelistic Association. Going around the library may take a couple of hours, but it's worth it if you want to learn more about this significant figure in American religious history.
Wing Haven Gardens and Bird Sanctuary
This preserve is open to the public daily from 9 am until 5 pm. Grounds include three acres of formal gardens, a Woodland Bird Trail, and a Butterfly Trail. There is also an events barn that can host parties, weddings, and other gatherings. The place is known to attract more than 170 species of birds, and there are also plenty of turtles, frogs, and other animals to be seen. Also, Wing Haven Gardens and Bird Sanctuary is a designated Monarch Waystation, so it's a great place to see these beautiful creatures up close. Overall, the place is a must-see and equally interesting for kids and adults.
Extreme Ice Center
Located in Indian Trail, NC, the Extreme Ice Center is the perfect place to enjoy some ice skating fun. With two NHL-sized rinks, the Extreme Ice Center offers public skating sessions, figure skating lessons, and hockey leagues. The facility also has a pro shop and a snack bar, so you don't have to leave when you get hungry. In addition, the center frequently hosts special events, so check the website for upcoming activities. And, don't worry if you don't have any skating experience because the center welcomes skaters of all skill levels.
Crooked Creek Park
If you love the great outdoors, then you'll definitely want to check out Crooked Creek Park in South Charlotte. This park features over 1,000 acres of beautiful nature to explore, including hiking trails, a lake, and even an off-leash dog park. Plenty of picnic areas and playgrounds make it the perfect spot for a family outing. The park is easy to get to and free to enter, so there's no excuse not to go check it out. It may be a bit busier on weekends, but the area is large, so it doesn't feel as crowded. Plus, there's plenty of parking if you decide to drive here.
Andrew Jackson State Park
This state park is located in South Carolina, just a short drive from Charlotte, featuring a museum dedicated to the life of Andrew Jackson, the seventh president of the United States. Visitors can also explore the historic cabins and outbuildings on the property or take a nature hike through the woods. In addition, the park features plenty of picnicking areas and a playground, making it a great spot for a family outing. It spreads across 360 acres and is also a great place for fishing, boating, and canoeing. The Andrew Jackson State Park is on U.S. Highway 521, approximately nine miles north of Lancaster, South Carolina.
Urban Air Trampoline and Adventure Park
Urban Air Trampoline and Adventure Park is the perfect place to get your adrenaline pumping. With over 30,000 square feet of trampolines, an Adventure Tower with zip lines and climbing walls, a Warrior Battle Beam arena, a Tilt-A-Whirl, a Foam Pit, a Dunk Zone, and more, there's something for everyone at Urban Air. You can even enjoy a meal at their on-site cafe while the kids burn off some energy. The place is open all year round, so you can enjoy it regardless of the weather. Everyone is welcome, but kids must be under parent supervision.
Charlotte Regional Farmers Market
The Charlotte Regional Farmers Market is the place to go for fresh, local produce. They have a wide variety of fruits and vegetables, as well as flowers, meat, and other items. It's a popular place because of the quality of the produce and the friendly atmosphere. Plus, it's large enough that you can usually find what you're looking for. The market is open every day except Sunday, but the produce varies, so you may not see the same things every day of the week. Charlotte Regional Farmers Market is located at 1801 Yorkmont Road.
NASCAR Hall of Fame
Conveniently located in Uptown Charlotte, the NASCAR Hall of Fame is a must-see for any motorsports fan. The museum features interactive exhibits, historical artifacts, and more that tell the story of NASCAR and its drivers. NASCAR Hall of Fame is also home to a state-of-the-art theater, which regularly screens films about the sport's history. It's an interesting place to visit because of its Uptown location and its role in preserving Charlotte's racing history. You can purchase tickets to the NASCAR Hall of Fame online. The place is open every day from 10 am to 5 pm, except on Thanksgiving and Christmas.
The Mint Museum
The Mint Museum is one of the most popular museums in South Charlotte. Located in Uptown, the Mint Museum is a great place to learn about the history and culture of North Carolina. The museum features a variety of exhibits on topics such as the American Revolution, the Civil War, and the history of the state. Some of the most popular items in the Mint Museum are the paintings by North Carolina artists, the furniture, and the silver from different periods. The museum also has a café and a gift shop. It's open Tuesday through Sunday.
---
Discover more in South Charlotte, NC