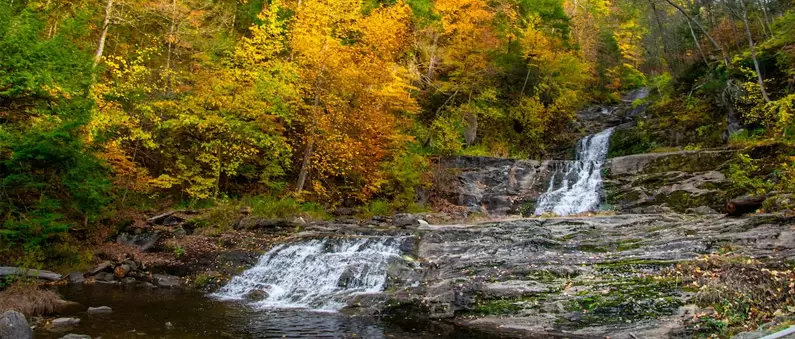 Things to Do Around Western Connecticut
Western Connecticut is full of natural beauty, history, and adventure
Published: 2022-08-14 21:04:23
There are many beautiful places to visit in Connecticut, whether you want to go this weekend or in the future. Western Connecticut is full of natural beauty, history, and adventure.
You won't run out of things to do in this area, regardless of how long you stay in Connecticut or what your notion of fun is. Our Western Connecticut roofing company team has created a list of the following must-sees while you're in the area.
The Aldrich Contemporary Art Museum
One of the first museums dedicated to contemporary art in the country was established in 1964 by art collector and fashion designer Larry Aldrich. The Museum is the only museum in Connecticut completely committed to the presentation of contemporary art, making it one of the few independent, non-collecting institutions in the nation.
Your particular event can be held in an environment unlike any other. For all kinds of events, including cocktail receptions, birthday parties, rehearsal dinners, bridal or baby showers, business retreats, and non-profit benefits, the galleries, which are home to an ever-changing presentation of modern art, offer a distinctive and fashionable setting.
Keeler Tavern Museum & History Center
In the center of Ridgefield, Connecticut, on a gorgeous four-acre property, the Keeler Tavern Museum & History Center preserves and explains hundreds of years of local and national history. It offers historical and cultural activities that bridge the past and present, with a focus on the experiences of former residents from the colonial period until the middle of the 20th century.
Your trip through each room setting, which faithfully depicts rural life in Connecticut from the early 18th century to the mid-20th century, will be made enjoyable by the museum interpreters. To completely present the Museum's collection, its exhibitions are constantly changing and the rooms are furnished with antiques.
Additionally, you will have a tour of the elegant Cass Gilbert Garden House, which he constructed in 1915 for his wife, Julia, and which looks out onto a brick-walled garden with a reflecting pool and rose arbors.
Weir Farm National Historical Park
Visit the residence and workspace of J. Alden Weir, the most adored Impressionist in America, and follow in the footsteps of many generations of top-tier creatives. You'll quickly see why Weir referred to his home as the "Great Good Place" as it is surrounded by more than 60 acres of picturesque fields, woodlands, and streams. Weir's farm is a symbol of American Impressionism, the artistic spirit, and historical preservation on a national scale.
Devil's Den Preserve
The largest continuous preserve in the Connecticut Chapter and the greatest area of protected property in the heavily populated Fairfield County is Devil's Den Preserve. The Devil's Den is the perfect place for low-impact outdoor activities like hiking and bird watching because of its patchwork of woodlands, wetlands, rock ledges, and a sequence of north-south ridges and valleys braided with streams and swamps.
For species that need interior woods for successful reproduction, The Den offers a valuable oasis. Many aquatic species, including a number of rare kinds of mussels, have a substantial habitat in Devil's Den. It's perfectly situated to offer locals from neighboring towns an enjoyable and instructive outdoor experience. Additionally, it's a part of the larger Saugatuck Valley Trails System, which spans 70 miles and includes watershed lands and continuous forests.
Putnam Memorial State Park
In the Connecticut town of Redding, there is a public leisure area called Putnam Memorial State Park that emphasizes history. Visit Putnam Memorial State Park, the location of the Continental Army's winter encampment in 1779 in Redding, Connecticut, to turn your trip into a practical history lesson. The location consists of the camp's ruins, replica log buildings, and a museum. There are a lot of firebacks, which are the chimney ruins of the enlisted soldiers, as well as reproductions of the guard house and officers' quarters that have been built. A 40-foot-tall (12-meter) monument honors the soldiers who served as the station's commanding officers. Large glacial erratics and Philip's Cave, a rock shelter, are two examples of the park's natural features.
---
Other Things To Do Around Western Connecticut