KARIN KNOLLE AND JODY SULLIVAN
The husband-and-wife team of Karin Knolle and Jody Sullivan are the local owners of Mighty Dog Roofing of the Coastal Bend of Texas. They have one son, J. Michael, who joins them in the company, and two beautiful grandchildren.
Karin graduated from St. Edwards's University in Austin while Jody graduated from The University of Texas at Austin. Karin began her career as a professional counselor in Austin and then returned to her family dairy business in Sandia where she worked for many years. She recently retired as a Jim Wells County Justice of the Peace, a position she held for more than 15 years.
Jody has spent his career as a landman in the oil and gas industry where he oversaw the acquisition and maintenance of oil and gas leases and producing properties for more than 37 years. Jody has personally overseen the acquisition of hundreds of thousands of acres of mineral leases over his career, primarily in South Texas.
Because of their respective careers, Karin and Jody understand the importance of transparency, honesty, communication, and understanding the customer's needs and concerns. They leaped at the opportunity to join Mighty Dog Roofing after experiencing firsthand the quality, integrity, and vision of the company leaders, along with the entire team that makes it work.
They are excited to help modernize the roofing industry with new technology that provides the opportunity for superior customer service, knowledge, and success. They look forward to being able to assist their Coastal Bend neighbors in maintaining and improving their home by providing quality roofing, siding, windows, and gutters.
When they aren't at work, they stay busy with a variety of interests and activities, including ranching, beekeeping, travel, the beach or lake, and trying great food.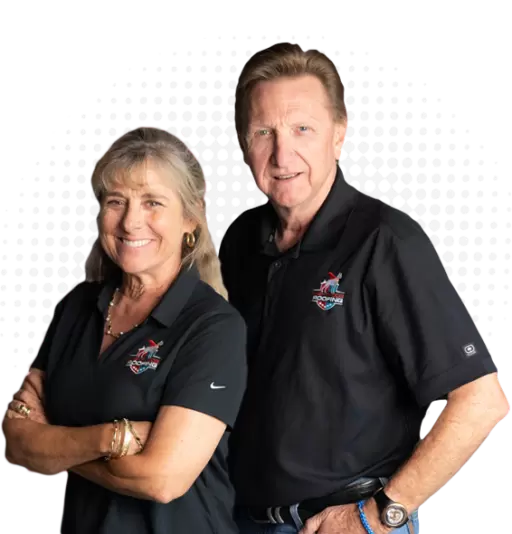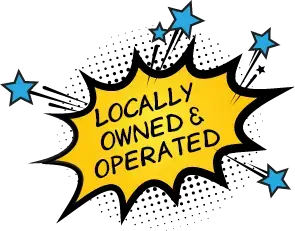 "I believe fundamental honesty is the keystone of business"
– Harvey S. Firestone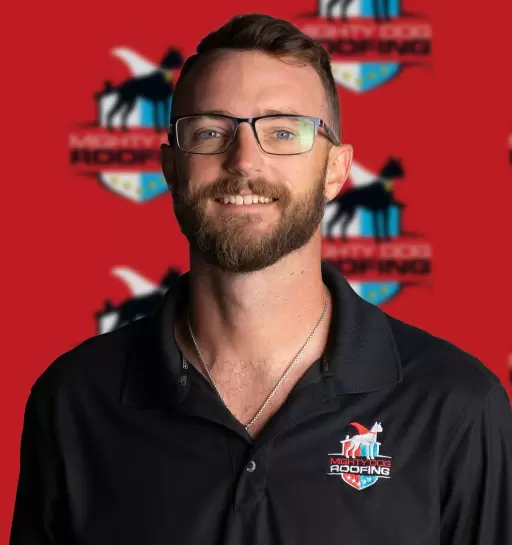 J. Michael Sullivan
Sales Manager
J. Michael joins the Mighty Dog team with an extensive background in oil & gas production operations. Born in Corpus Christi, he has lived in the Coastal Bend all his life. He has two beautiful children and enjoys time with them on the beach or at the lake. J. Michael looks forward to assisting with the maintenance and repair of your home.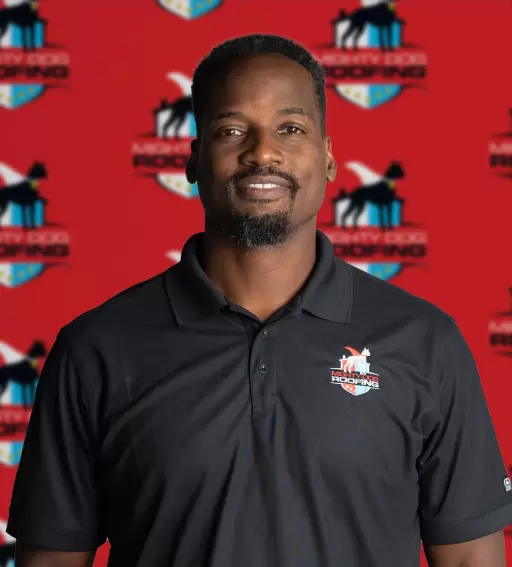 Trae Thornton
Sales Representative
Trae joined our Mighty Dog Roofing team in 2023 with an extensive background in sales and real estate investments. He is originally from Dallas and attended Texas A&M Kingsville on a basketball scholarship. Trae and his wife, Amy, are the proud parents of 3 beautiful daughters. Trae loves working with and helping people solve their problems. He looks forward to growing the Mighty Dog Roofing business and brand in South Texas!
Meet the mighty dogs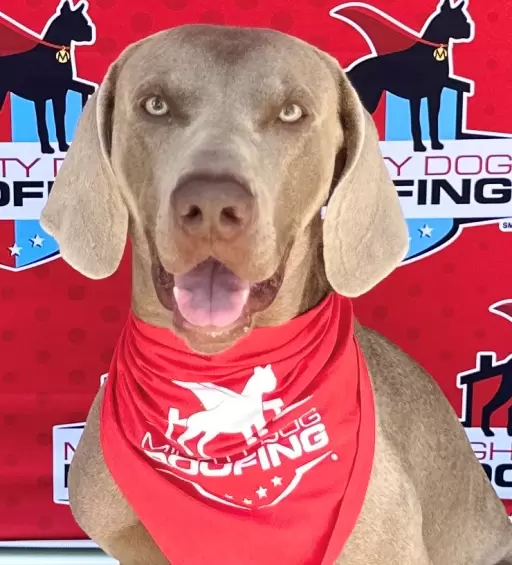 Ralph
Company Mascot and Marketing Representative
Ralph joins the Mighty Dog Roofing team as Company Mascot and Marketing Representative. He joined our family in 2021 as a rescue from his birth city of San Marcos, Texas and loves swimming, eating, and sleeping. Ralph looks forward to meeting our customers and assisting in being your homes "watch dog".
MIGHTY DOG PLEDGES TO PROVIDE YOU WITH:
TOP DOG COMMUNICATION - We will be in touch with you throughout the project so you know what is going on every step of the way. We also have a 24-hour customer service support team to help answer any questions you may have.
ON-TIME SERVICE - When we say we are going to be there, we will. We value you your time and resources and appreciate you choosing us to care for your home.
CLEANLINESS - MDR has the best state of the art equipment to keep your home clean and safe during the construction process. We will bring in the Mighty House Cape to protect your landscaping and air conditioners from any damage which may occur. It is our pledge to you to leave your property with no debris or damage from anything we do.
INTEGRITY - We do what we say we are going to do. We stand behind your home's project for years to come with our Mighty Warranty Plus Watchdog Maintenance Program
MIGHTY TESTIMONIALS
They have excellent customer service. Their team did exactly what they say they will and show up on time. Will definitely use again.
I can't say thank you enough for all the help that was given to me. Very professional, courteous, and helpful. They did an amazing job and did a great job with clean up. I would highly recommend them.
Very professional from the office to the installers. Good value for great quality. I would recommend them and have already have done so. Give them a call.
Great company, Our roof came out amazing, straight cuts, everything laid nicely and the cleanup afterwards not a single nail anywhere.
Great job, professional crew, great experience. Highly recommend. Came on time, cleaned up, and roof looks great!
Mighty Dog Roofing is passionate about our community in Sandia. We wake up everyday and feel so immensely blessed (lucky) to live, work and play in our community that it is important for us to give back and be actively involved. "We love being in Sandia, and helping any way we can", said KARIN KNOLLE AND JODY SULLIVAN. "From providing roofs to veterans and supporting our local Humane Society to participating in Habitat for Humanity efforts, Mighty Dog of Sandia wants to make a difference".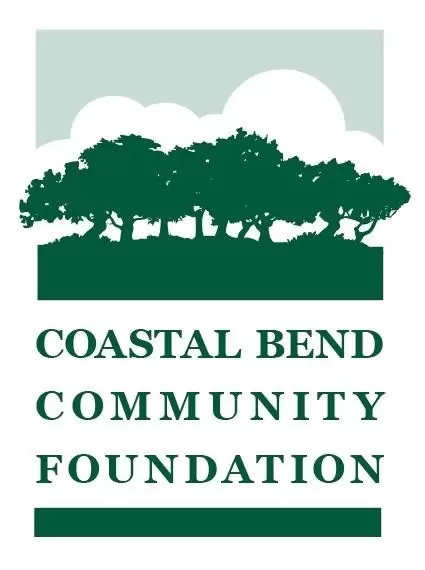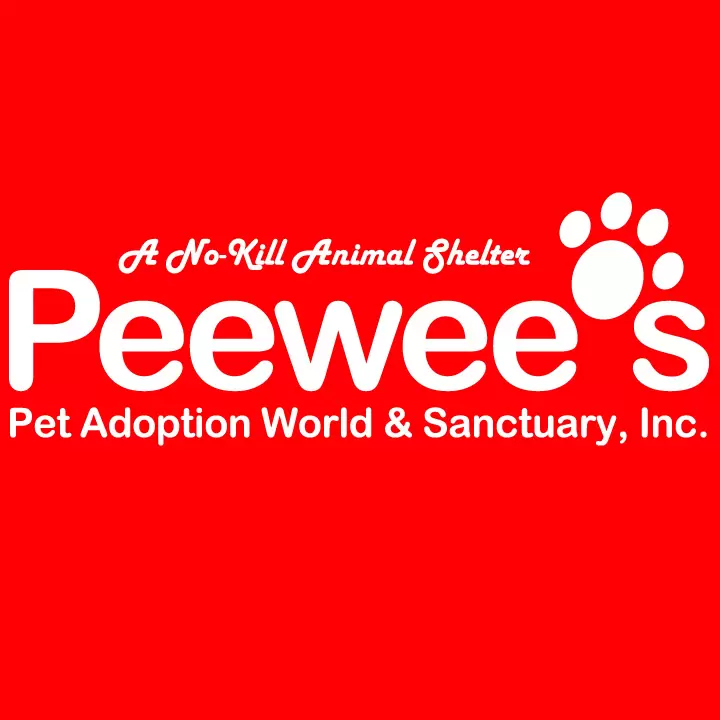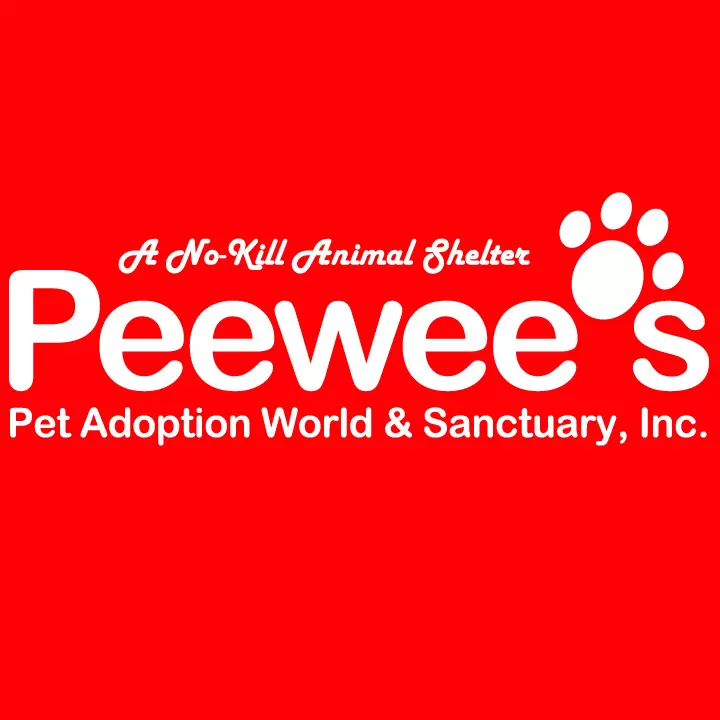 Our Team on Your Roof
Whether you have a repair or a full replacement, our roofing crews have been hand selected for their integrity, cleanliness and craftsmanship. We are OSHA certified and hold regular safety training meetings for our crew foreman. Each of our formen and roofing crews take pride in excellence of craftsmanship in each project they completed. Mighty Dog takes pride in education on products and installation each of our crews bring to you home. Our crews take the Mighty Dog Pledge of being on-time, cleanliness, top dog communication and integrity. Being insured and licensed, you can feel safe and protected in your home that it is being taken care of by the right people!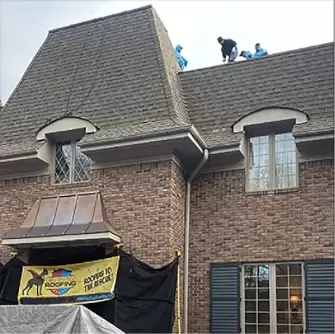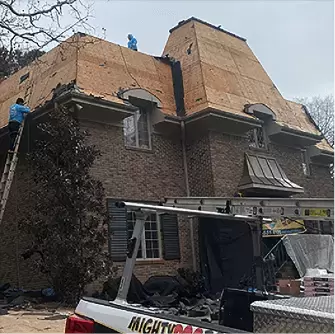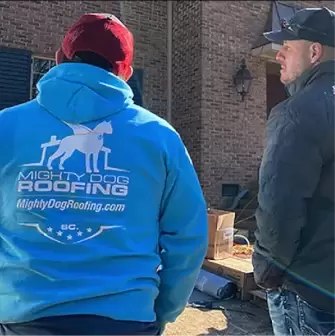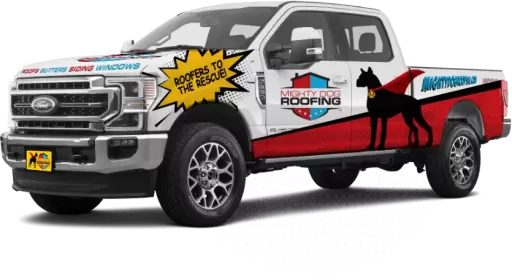 We are in your
neighborhood