About Broward Florida Team
Eduardo & John Szkolnik
Eduardo Szkolnik and John Szkolnik own and operate Mighty Dog Roofing in Broward County, Florida. Eduardo and John both love being a part of this community, appreciating both the warm climate and the warm people. They are excited to bring the exceptional Mighty Dog Roofing customer experience to the community.
Before Mighty Dog, Eduardo made his career as an engineer in the manufacturing industry and as a recycling consultant. Away from his time at work, he spends his free time playing golf. Eduardo also enjoys cooking.
John has more than 30 years of experience working in various industries such as finance, recycling, and construction. He has held positions as CEO, CFO, President, and Founder of multimillion-dollar companies. John thrives on opportunities and challenges. His biggest accomplishments include building thriving successful companies from the ground up to exponentially growing small scale businesses in short term intervals. John knows the importance of being a team player and leading by example. He is involved with several non-profit organizations within the local community.
Contact Eduardo, John, and their Mighty Dog team for any of your roof or home exterior needs.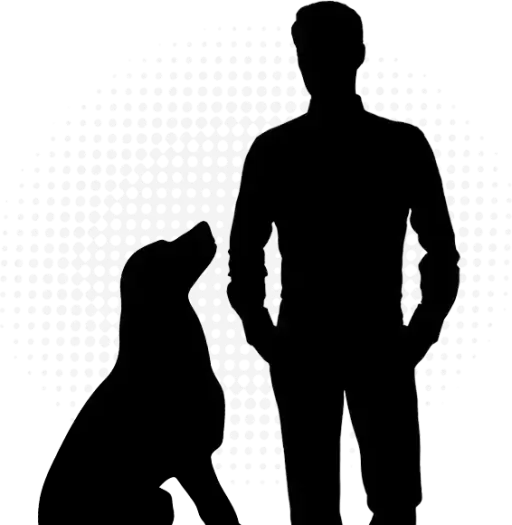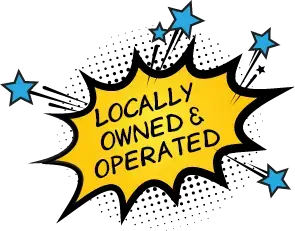 "Strive not to be a success, but rather to be of value."
Meet the Team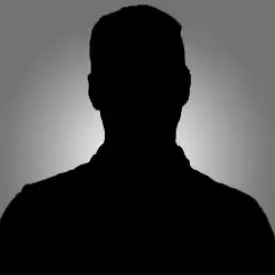 Gustavo Trull
General Manager
Gustavo is a seasoned entrepreneur and business development expert with a wealth of experience in managerial, operations, and logistics roles. He possesses a solid foundation in financial acumen that complements his exceptional business background. Over the course of nearly a decade, he played a pivotal role in catapulting a modest $300,000-a-year company into a remarkable $60,000,000 powerhouse in under 10 years. Hailing from the vibrant city of Miami, Florida, Gustavo's roots have always been deeply embedded in the dynamic business landscape of the Miami/Broward area.
Meet the mighty dogs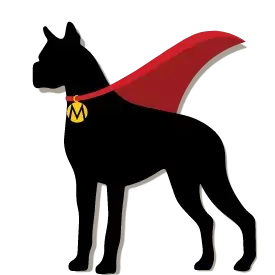 MIGHTY DOG PLEDGES TO PROVIDE YOU WITH:
TOP DOG COMMUNICATION - We will be in touch with you throughout the project so you know what is going on every step of the way. We also have a 24-hour customer service support team to help answer any questions you may have.
ON-TIME SERVICE - When we say we are going to be there, we will. We value you your time and resources and appreciate you choosing us to care for your home.
CLEANLINESS - MDR has the best state of the art equipment to keep your home clean and safe during the construction process. We will bring in the Mighty House Cape to protect your landscaping and air conditioners from any damage which may occur. It is our pledge to you to leave your property with no debris or damage from anything we do.
INTEGRITY - We do what we say we are going to do. We stand behind your home's project for years to come with our Mighty Warranty Plus Watchdog Maintenance Program
MIGHTY TESTIMONIALS
They have excellent customer service. Their team did exactly what they say they will and show up on time. Will definitely use again.
I can't say thank you enough for all the help that was given to me. Very professional, courteous, and helpful. They did an amazing job and did a great job with clean up. I would highly recommend them.
I had my roof and gutters replaced. The crew was friendly and kept me updated throughout the install. They also did a great job with the install as well as the clean up.
Very professional from the office to the installers. Good value for great quality. I would recommend them and have already have done so. Give them a call.
Great company, Our roof came out amazing, straight cuts, everything laid nicely and the cleanup afterwards not a single nail anywhere.
Mighty Dog Roofing is passionate about our community in Broward Florida. We wake up everyday and feel so immensely blessed (lucky) to live, work and play in our community that it is important for us to give back and be actively involved. "We love being in Broward Florida, and helping any way we can", said Eduardo & John Szkolnik. "From providing roofs to veterans and supporting our local Humane Society to participating in Habitat for Humanity efforts, Mighty Dog of Broward Florida wants to make a difference".



Our Team on Your Roof
Whether you have a repair or a full replacement, our roofing crews have been hand selected for their integrity, cleanliness and craftsmanship. We are OSHA certified and hold regular safety training meetings for our crew foreman. Each of our formen and roofing crews take pride in excellence of craftsmanship in each project they completed. Mighty Dog takes pride in education on products and installation each of our crews bring to you home. Our crews take the Mighty Dog Pledge of being on-time, cleanliness, top dog communication and integrity. Being insured and licensed, you can feel safe and protected in your home that it is being taken care of by the right people!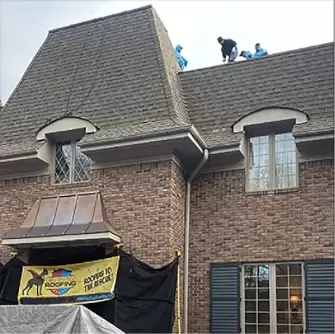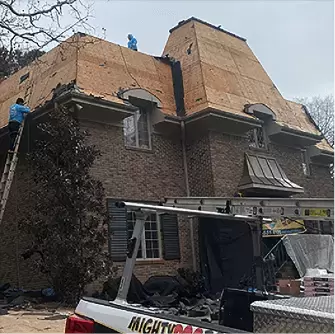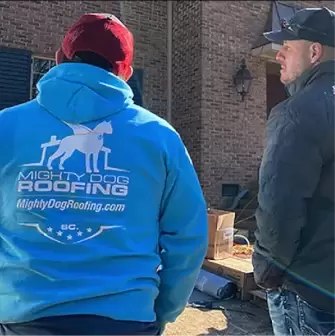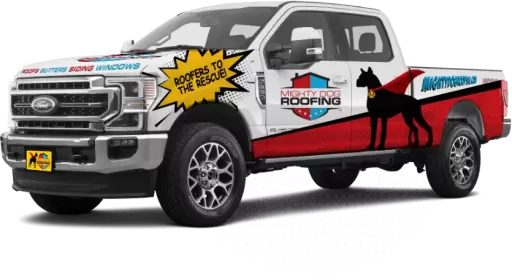 We are in your
neighborhood