About Lee's Summit Missouri Team
Mighty Dog Kansas City comes to the Kansas City area with over 25 years of industry experience.
We understand that a new roof typically doesn't come in the best of times or circumstances. We've also been through the failures of the home services industry – slow or no communication, messy work sites, late to appointments, and leaving you full of questions and concerns. We strive to be different in making the repair and replacement process as seamless for you as possible.
We pledge to serve our KC community to the highest standards, leading the industry with our top dog communication, our focus on on-time service, our cleanliness, and our integrity in craftsmanship. We are excited to start serving you today!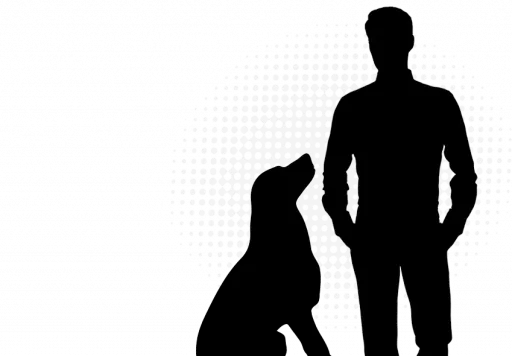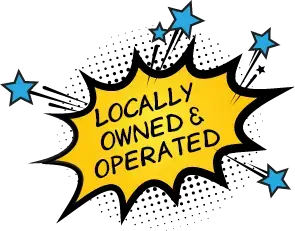 "To do more for the world than the world does for you – that is success."
- Henry Ford
Meet the Team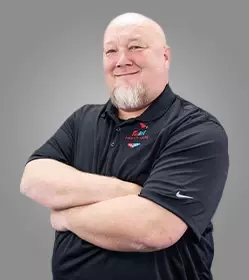 Jason was born & raised in the KC area. He's a proud father of four and a "Papa" of 3. Jason has been a local leader in the industry since 1994 and brings not only his experience with home services knowledge, but also his experience serving customers to the highest level possible. Jason spends his time enjoying live music, camping with his wife, and cheering on the Kansas City Royals!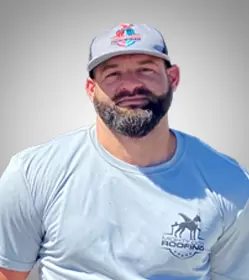 Kyle Pudenz
Sales Associate
Hi, I'm Kyle! I am originally from Iowa but grew up in Lee's Summit. I graduated from UCM where I played college baseball. Today, I'm a proud father of three children – they are my life! My hobbies include the gym, watching my kids play sports, and playing electric guitar. I take pride in my work ethic and being a professional, genuine person you can trust. I believe in treating customers like family & friends and always doing the right thing even when it's hard to do.
MIGHTY DOG PLEDGES TO PROVIDE YOU WITH:
TOP DOG COMMUNICATION - We will be in touch with you throughout the project so you know what is going on every step of the way. We also have a 24-hour customer service support team to help answer any questions you may have.
ON-TIME SERVICE - When we say we are going to be there, we will. We value you your time and resources and appreciate you choosing us to care for your home.
CLEANLINESS - MDR has the best state of the art equipment to keep your home clean and safe during the construction process. We will bring in the Mighty House Cape to protect your landscaping and air conditioners from any damage which may occur. It is our pledge to you to leave your property with no debris or damage from anything we do.
INTEGRITY - We do what we say we are going to do. We stand behind your home's project for years to come with our Mighty Warranty Plus Watchdog Maintenance Program
MIGHTY TESTIMONIALS
Jason Pennington and Jose Franco came to my house to do a roof inspection for a possible leak. They came to do a free estimate, but found a leaky seal around a vent and fixed it in no time. Jose sent pictures from the roof to show exactly what need t... Jason Pennington and Jose Franco came to my house to do a roof inspection for a possible leak. They came to do a free estimate, but found a leaky seal around a vent and fixed it in no time. Jose sent pictures from the roof to show exactly what need to be addressed. Jason and Jose were friendly and respectful. If I ever have the need for roofing help in the future, Mighty Dog Roofing is the only call I'm making. Read more
Kyle was really helpful and answered all my questions I had to a T & in a professional matter. I felt for once that someone was actively listening & not just talking at me. You can tell he cares, listens & wants to help
Kyle gave me a good deal and really helped me out. Money is tight but he understood things need to be done well too. I appreciate the help. Good honest help is hard to find.
Installed new Hardie Board siding. Mighty Dog's customer interaction is as good as it gets. Conscientious, friendly, competent and treated my project like it was their own home.
I had my roof and gutters replaced. The crew was friendly and kept me updated throughout the install. They also did a great job with the install as well as the clean up.
Mighty Dog Roofing is passionate about our community in Lee's Summit Missouri. We wake up everyday and feel so immensely blessed (lucky) to live, work and play in our community that it is important for us to give back and be actively involved. "We love being in Lee's Summit Missouri, and helping any way we can", said . "From providing roofs to veterans and supporting our local Humane Society to participating in Habitat for Humanity efforts, Mighty Dog of Lee's Summit Missouri wants to make a difference".



Our Team on Your Roof
Whether you have a repair or a full replacement, our roofing crews have been hand selected for their integrity, cleanliness and craftsmanship. We are OSHA certified and hold regular safety training meetings for our crew foreman. Each of our formen and roofing crews take pride in excellence of craftsmanship in each project they completed. Mighty Dog takes pride in education on products and installation each of our crews bring to you home. Our crews take the Mighty Dog Pledge of being on-time, cleanliness, top dog communication and integrity. Being insured and licensed, you can feel safe and protected in your home that it is being taken care of by the right people!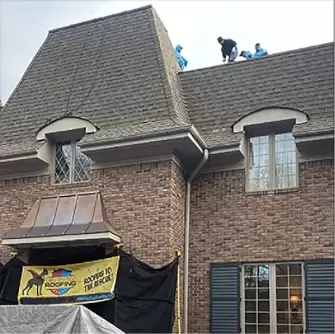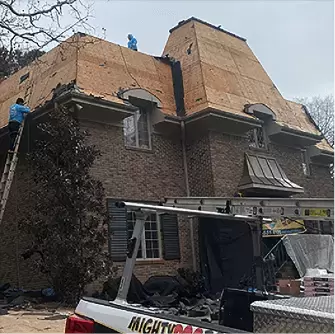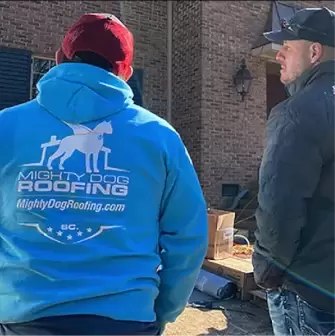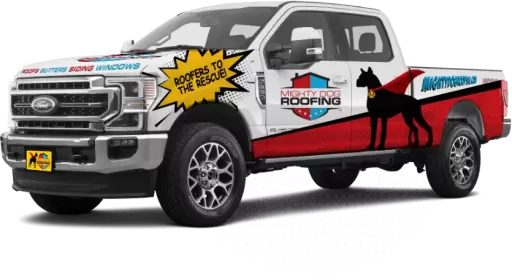 We are in your
neighborhood