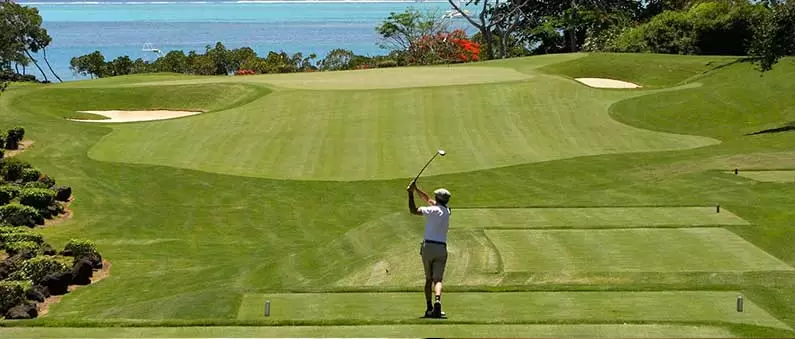 Top 10 Austin Golf Courses
These golf courses will get you covered no matter what type of golf you're looking for
Published: 2022-07-22 11:13:14
Austin, Texas is full of fun and exciting activities to fill a weekend, but what better way to unwind with friends than with a casual or competitive round of golf with friends? These Austin golf courses have got you covered no matter what type of golf you're looking for. From indoor, disc, practice, lessons, or 18 holes on a pro course, Austin has it all.
Whether it's cold and rainy, 100 degrees in the shade, or the perfect day, there's always a great place to break out a club, have a refreshing beverage with great food, and work on your game.
Take a look at the golf courses where our Austin roofing company crew like to relax after a busy week.
Topgolf
As North Austin's premier climate-controlled golf and entertainment destination, Topgolf never disappoints.
With 100 all-weather bays, great food and drinks, music, HDTVs throughout so you can catch the game, and complimentary clubs if you don't want to haul your own, Topgolf has the recipe for fun.
Reservations are not required but using their simple online reservation tool can cut your wait times.
Check out all of this and more on their official website.
Great Hills Country Club
Great Hills is an exclusive (members and their guests only) club with all the top-notch amenities for golf, tennis, swimming, dining, and special events.
The course has breathtaking Hill Country views and can challenge the most serious players. Designed by Don January and Billy Martindale, it is truly one of North Austin's finest.
Membership is by invitation only.
Wells Branch Disc Golf Course
Disc golf is great for both mind and body. It gets you out in the fresh air, includes a lot of walking, and the disc throwing itself is great for the upper body.
If disc golf is your thing, then just south of Wells Branch Parkway on Owen Tech Boulevard, is the Wells Branch Municipal Utility District's full 18-hole course.
Although beginner-friendly, it has a creek and some hills to make it more challenging for the experienced player.
Avery Ranch Golf Club
It's safe to say that Avery Ranch Golf Club has it all: scenic play along Lake Avery, Toptracer Range, the patio at Sunset Grill, the finishing view on the 18th, and, according to Avid Golfer Magazine, "The Best Place to Hold a Corporate Event" in the Hill Country. Avery Ranch is also a favorite Central Texas destination for wedding celebrations.
Memberships are also available, so check out their website for all the details. You can also call to book a tee time, schedule your wedding celebration or company outing, or just have a drink with a great view – Sunset Grill is open year-round.
Davis Spring Park Disc Golf Course
As the newest disc golf course in the North Austin area, Davis Spring's nine-hole park is both challenging for the expert and accessible to the amateur. It's designed by renowned disc course creator John Houck.
You can find the course at 9819 Neenah Avenue, just north of Highway 45, in the Brushy Creek area. You can get more information on Austin Parks and Recreation Disc Golf Courses page.
Once you've gathered all your intel, grab some buddies, and have a challenging, fun-filled time finding out who is the real "master of the sweet spot."
Golfinity Preview Club
Combining technology and expert instruction to "improve the skills of golfers of all ages," is the mission of the PGA-certified instructors at the Golfininty Preview Club.
If you're looking to up your game, then a membership at Golfinity Preview Club is an excellent choice.
Flexible memberships, on-course lessons, online scheduling, 30-minute swing assessment (free from Mondays to Fridays, 9 AM to 3 PM) for prospective members, and state-of-the-art equipment make this the ultimate choice for serious players.
---
Things to do in Austin, TX: