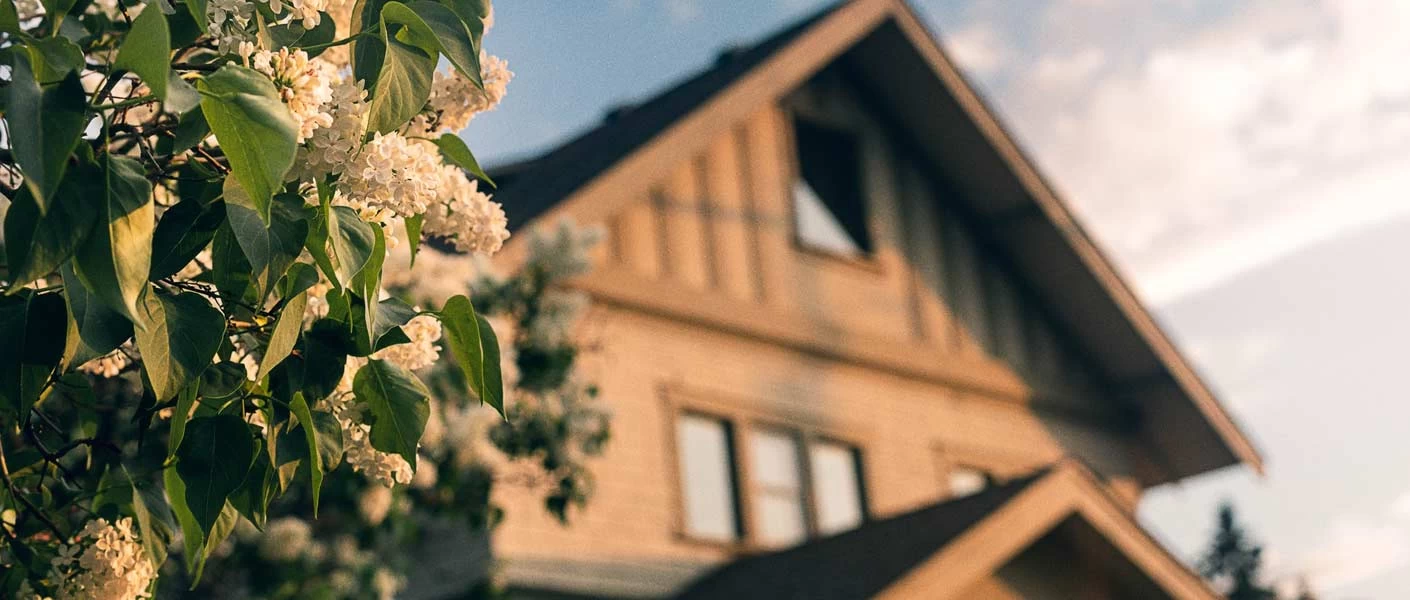 Best Neighborhoods to Live in Birmingham, Alabama
Living in Birmingham has many benefits, including a low cost of living, bustling city life, and safe neighborhoods
Published: 2022-07-12 14:14:05
Birmingham is a sprawling and lively city seated in the heart of Alabama. Take your pick from its large variety of restaurants, parks, hotels, and other attractions that keep residents and visitors occupied year-round.
As a local Birmingham roofing company we know that the area has many benefits, including a low cost of living, bustling city life, and safe neighborhoods throughout the city with quality schools. Explore 15 top places to live in and around Birmingham where you can enjoy the best of city life from a quiet suburban community.
Five Points South
Five Points South is a friendly neighborhood with a large population of young professionals. Over two-thirds of the residents rent their homes, with the median rent being $935. A little less than a third of the population own their homes, with the median home value around $215,960.
It has a bustling nightlife with multiple bars, restaurants, and coffee shops. It also offers various outdoor activities. The total population of the urban city is 18,469. Most of the residents lean liberal.
Homewood
Homewood is a family-friendly neighborhood with highly rated public schools and low crime rates. It's consistently ranked as one of the best places to live in Alabama and Birmingham. Most of the 24,170 residents own their homes. This suburban neighborhood offers plenty of modern stores, local shops, and gourmet dining options.
Despite the suburban lifestyle, there are still several outdoor activities available. You can enjoy over 15 miles of trails around Mountain Park. Let your inner adventurer loose on the bike trails, rock climbing areas, zip lines, and aerial adventure tours.
Forest Park
Forest Park is a historic neighborhood that blends a quaint suburban lifestyle with the entertainment options of city living. You can stroll one of the stunning streets lined with historic buildings, dine at one of the many restaurants, or peek into the antique shops scattered around the neighborhood.
One of the most famous places in the city is Shoppe, a garden shop that transports you back to the 1920s. Next door is an antique home goods store with a nostalgic appeal that is sure to delight every visitor.
The neighborhood has a population of 8,267, with an even split between renters and homeowners.
Vestavia Hills
Vestavia is a family-friendly, welcoming community of neighbors who care for each other with traditional southern hospitality. It has highly rated schools, plenty of housing, and great diversity in this city with a low crime rate. The population is 34,482, with most of the residents owning their homes.
It has an active nightlife with several bars and restaurants. For those that enjoy nature, there are multiple parks to choose from.
Hoover
Hoover offers a densely populated suburban lifestyle with multiple daytime and nighttime activities to ensure you'll never feel bored. There are 85,386 people who live in this part of the city and enjoy the many attractions it has to offer. Most residents own their homes with low rent and housing costs.
This city welcomes young professionals and families alike with its diversity of attractions and lifestyles. Many parks allow a safe place for residents to enjoy the outdoors without having to leave their city home.
Mountain Brook
Mountain Brook is an upscale Birmingham neighborhood with the average house ranging around $666,500. Most residents own their homes and enjoy the space and suburban lifestyle. There is a total of 20,178 residents in this luxury neighborhood.
The city is safe and welcoming to families, with highly rated schools and many parks and restaurants to keep individuals entertained.
Glen Iris
Glen Iris is a smaller Birmingham suburban neighborhood with a population of 19,803. It's a friendly place for families and young professionals where most residents rent their homes. It offers easy access to entertainment and great diversity in the population.
You can enjoy all the activities downtown has to offer without living in the heart of downtown. This includes plenty of bars, restaurants, coffee shops, and parks.
Crestwood South
Crestwood South is a small, close-knit suburban neighborhood with a high population of young professionals. The 6,394 residents mostly own their homes. They enjoy space and small suburban life while having easy access to downtown Birmingham and other nightlife activities that keep the residents entertained.
There are plenty of shopping and dining opportunities in Crestwood. As the neighborhood expands, more businesses are opening, offering new places to eat, shop, and hang out with friends.
Crestwood North
Crestwood North is one of the best places to purchase a home. Most residents own their homes with affordable housing costs and safe and friendly neighborhoods. Crestwood North is a small suburb with only 3,361 residents.
The residents have built a close-knit community where they look after one another and live out traditional southern hospitality.
Even though there is a small population, there is no limit to what you can do in the area. Easily commute into Birmingham's busting Avondale city center or enjoy the bars and restaurants in this small community.
Oxmoor
Oxmoor is part of Birmingham's lively city center. This area is densely populated with 21,191 residents. Most of the residents are diverse, young professionals that enjoy the nightlife and various parks around the neighborhood.
Even though it's close to the city center, the housing is still affordable. Therefore, most of the residents own their homes.
Avondale
Avondale is an active neighborhood with various forms of entertainment. Explore the diverse shops and visit the stores from over 100 local creatives. It's an artistic center where young professionals thrive while showing off their craft.
This suburban area also holds some delicious restaurants that attract a steady crowd of regulars and newcomers, including Alabama barbecues and breweries.
East Avondale is a small neighborhood with just 1,964 residents. Most of the population owns their homes and enjoys the nightlife, diversity, and family-friendly community.
Lakeview
Lakeview has the greatest number and variety of restaurants and eateries in the area. You can enjoy an elegant dinner in one of the fine dining restaurants where you can splurge on seafood and oysters. If you prefer more laid-back dining, there are also classic diners with pizza, burgers, and brew.
Pubs, breweries, and bars also offer a variety of drinks and food. They help keep the nightlife active. In addition to the bars and restaurants, residents enjoy dancing, pool tables, and different genres of live music.
Civil Rights District
The Civil Rights District is a small section of the area where you can live amidst some of Birmingham's most notable historical landmarks. Explore this historical center rich with tales of the past in the form of monuments, historic sites, and museums.
This area is named after its prominent role in the Civil rights era. It was the location of multiple demonstrations, which you can learn about from the many sculptures and monuments. It's also home to the Birmingham Civil Rights Institute.
Highland Park
Highland Park is one of the oldest of Birmingham's suburbs. It holds several prominent historical landmarks, churches, and museums. It also has several delicious restaurants, coffee shops, and bars.
This area has beautiful parks where you can stroll down tree-lined sidewalks or recline on park benches overlooking picturesque city scenery. In addition, there are tennis courts and golf clubs available for those who enjoy outdoor activities.
If you love drama, visit the Virginia Samford Theater, and watch the dance, theatre, and musical productions.
This suburb has a population of 7,018 people, with most residents renting their homes.
Meadowbrook
Meadowbrook offers quaint country living with access to the best Birmingham has to offer. This small suburb of only 10,110 residents is safe and family-friendly. The schools are highly rated, and the housing market is affordable with many available homes. Therefore, nearly all of the residents own their homes.
In Meadowbrook, you have access to many parks and outdoor attractions where you can enjoy the best nature has to offer. There are also several restaurants and nightlife activities.7
Are you considering a move to Birmingham, Alabama?
Let Mighty Dog Roofing turn your new house into a home by upgrading your roofing, gutters, siding, and windows.
Contact us to learn more about our services in Birmingham, Alabama.
Other Things Of Interest In and Around Birmingham