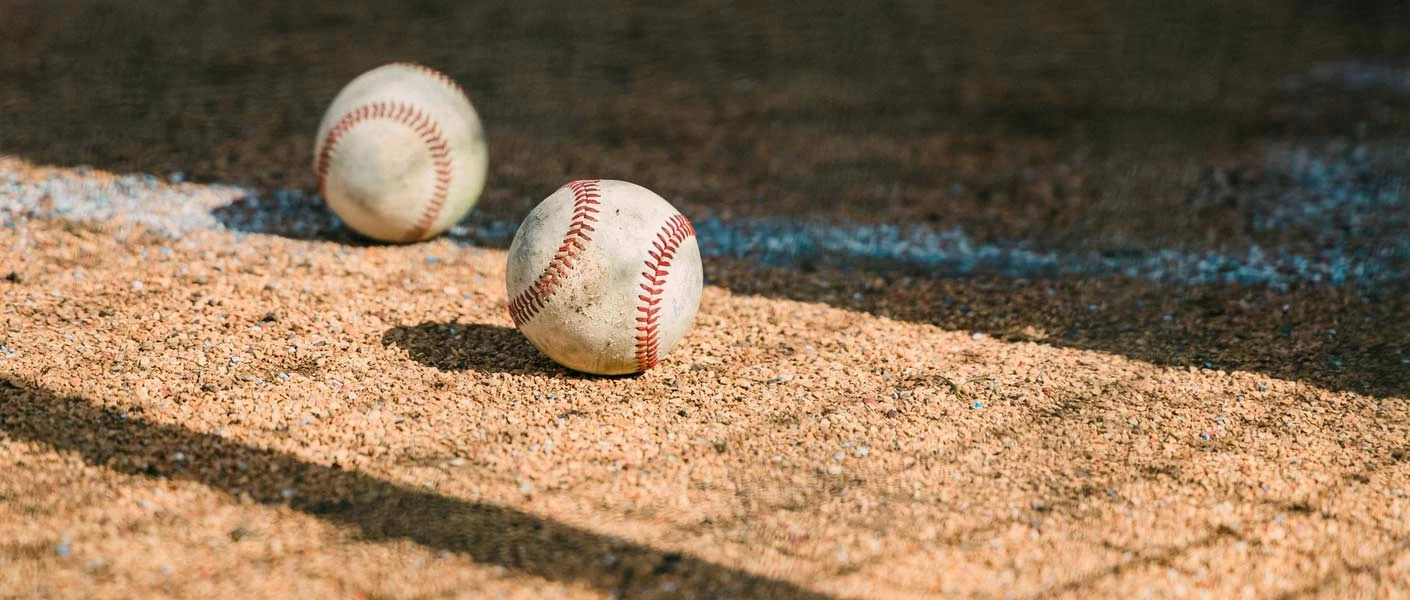 The 15 Best Things to Do in Birmingham
From fine art to baseball, there's something on this list to excite every member of the family
Published: 2022-07-12 15:33:11
There's so much to see and do in Birmingham, that it's hard to know where to start! Mighty Dog Roofing, your local Birmingham roofing contractor, has rounded up the 15 best things to do in the area. From fine art to beer, there's something on this list to excite every member of the family.
Birmingham Museum of Art
Over 25,000 works are on display at the Birmingham Museum of Art, including the renowned Beeson Collection of Wedgwood fine china. It's also home to the best collection of Vietnamese ceramics in the world, and the finest collection of Asian art in the Southeast.
These galleries alone make it well worth the visit, but there's so much to explore at the Birmingham Museum of Art that it can take several trips to see it all. To enhance your visit, the museum offers an interactive smart guide that offers information across an assortment of categories.
Admission Cost: free
Hours: Tues.-Sat. 10 a.m.-5 p.m., Sun. 12-5 p.m.
Location: 2000 Reverend Abraham Woods Jr. Boulevard, Birmingham, AL 35203
Vulcan Park and Museum
The Roman God of Fire and Forge watches over the city of Birmingham from the top of Red Mountain, a symbol of the city's roots in iron. Vulcan is the largest cast-iron statue in the world, standing at 56 feet tall from toe to the point of his spear, on top of a 124-foot podium. The statue was made in the 1930s from local iron and sits in the center of a beautiful park where locals host parties, weddings, and watch 4th of July fireworks.
Admission Cost: adults $6, kids $4
Hours: Sat.-Sun. 10 a.m.-10 p.m.
Location: 1701 Valley View Dr., Birmingham, AL 35209
McWane Science Center
If your kids love hands-on learning, don't miss a visit to the McWane Science Center. Packed with interactive exhibits to inspire young explorers. Sea monsters, dinosaurs, sharks, and a Tesla coil are all on permanent display, and rotating exhibits bring you everything from conservation science to the facts behind mythical dragons. The 5-story iMax dome offers an impressive lineup of features and documentaries presented by a state-of-the-art laser projection system.
Admission Cost: adults $15, kids $12
Hours: Wed.-Fri. 9 a.m.-5 p.m., Sat. 10 a.m.-5 p.m., Sun. 12-5 p.m.
Location: 200 19th St. N, Birmingham, AL 35203
Sloss Furnaces National Historic Landmark
For a slice of local history, take a self-guided tour around the Sloss Furnaces National Historic Landmark. The impressive blast furnace operated from 1882 to 1971 and is the only restored and preserved blast furnace remaining in the United States. Learn about the important role the rapidly expanding iron and steel industry played in the growth of Birmingham as a city.
Today the site is a venue for metal arts programs, concerts, festivals, and the annual Halloween haunted house.
Admission Cost: free
Hours: Tues.–Sat. 10 a.m. to 4 p.m.
Location: 20 32nd St. N, Birmingham, AL 35222
Barber Vintage Motorsports Museum
Race into the world's largest collection of motorcycles right here in Birmingham. With over 1,600 motorcycles from 200 different manufacturers and spanning more than 100 years of production, you don't have to be a motorcycle enthusiast to find this massive collection impressive.
For a truly memorable experience, don't miss the 17-turn road course where the historical vehicles are tested and demonstrated. It's also home to the only official Porsche driving school and hosts regular racing events including the Honda Indy Grand Prix of Alabama.
Admission Cost: adults $16.50, kids $11
Hours: Mon.–Sat. 10 a.m.-5 p.m. and Sun. 12-5 p.m.
Location: 6030 Barber Motorsports Pkwy, Leeds, AL 35094
The Alabama Theater
Don't miss The Alabama Theater for a taste of meticulously restored historic Birmingham architecture. Built in 1927 by Paramount Studios to showcase their films, this stunning theater hosts more than 150 events every year. It's home to the pipe organ known as the Mighty Wurlitzer and can seat 2,500 guests. Shows include touring bands and musicians, comedians, classic films, sing-alongs, ballet, and more, so there's something on the theater calendar no matter your choice of entertainment.
Admission Cost: varies
Hours: varies
Location: 1817 3rd Ave. N, Birmingham, AL 35203
The Market at Pepper Place
Family farmers within a 100-mile radius of Birmingham gather to sell their wares every Saturday at the Market at Pepper Place. Here you can explore over 100 tents and stalls offering fresh, healthy, and mouthwatering fruits, vegetables, cheeses, meats, sausages, bread, pastries, art, homewares, and unique gifts!
The market celebrated 21 years in 2021 and regularly ranks among the best markets in Alabama and the United States. More than 60 local businesses got their start as a marketplace tent, including Steel City Pops which now has more than 24 brick-and-mortar stores throughout the Southeast.
Admission Cost: free
Hours: Sat. 7 a.m.-2 p.m.
Location: 2829 2nd Ave. S, Birmingham, AL 35205
Birmingham Civil Rights Institute
The Birmingham Civil Rights Institute offers programs and exhibits to champion civil and human rights and preserves the story of Birmingham. This educational and cultural center was first opened in 1992 and boasts 58,000 square feet of galleries, displays, archives, and meeting rooms. Kids and adults alike can take a self-guided journey from the Civil Rights Movement of the 50s and 60s to the present day.
The institute also provides free educational programs to K-12 students, weekly interactive activities for young learning, and a legacy youth leadership program.
Admission Cost: adults $15
Hours: Tue.-Sat. 10 a.m.-5 p.m.
Location: 520 16th St. N, Birmingham, AL 35203
Avondale Brewing Company
No trip to Birmingham is complete without trying a hand-crafted brew at Avondale Brewing Company. Housed in a historic building that was once a bank, firehouse, pharmacy, post office, and bar, the brewery is soaked in history.
Visit the taproom to sample an easy-drinking malted lager, a beer brewed with traditional German hefeweizen yeast, and one of their flagship beers perfect for the "I don't drink IPAs" drinker. You can also enjoy some music with your beer at one of the brewery's regular open-air concerts.
Admission Cost: free, concert admission varies
Hours: Mon.-Wed. 12-10 p.m., Thur. 12-11 p.m., Fri.-Sat. 12 p.m.-12 a.m., Sun. 1-10 p.m.
Location: 201 41st St. S, Birmingham, AL 35222
Regions Field
Home of The Barons since 2013, Regions Field is a minor league baseball park and definitely worth a visit. The home team christened the field with a 9-5 win against the Mississippi Braves that year, attracting 410,186 fans in their first season here.
During home games, fans enjoy the spacious 360-degree concourse with spectacular views of the action on the field and access to the center-field entertainment area. During non-game days, there's still plenty to see and do, including St. Vincent's Youth Sports Zone, a mini waffle ball field, batting cages, and The Foundry Family Fun Park.
Admission Cost: varies
Hours: varies
Location: 1401 1st Ave. S, Birmingham, AL 35233
Trim Tab Brewing
Voted Birmingham's best brewery, Trim Tab Brewery pours beer with a purpose. They use their award-winning rotation of craft beer to spread the message that every small action and change matters. They encourage you to "Create A World You Love!"
In the tasting gallery, you can sample a series of island-cocktail-influenced sour ales, New England-inspired hazy IPAs, candy-inspired beers, dessert stouts, sours, DIPAs, and more. The taproom is regularly brought to life with live music and other performances.
Admission Cost: free
Hours: Sun.-Thu. 12-10 p.m., Fri.-Sat. 12 p.m.-12 a.m.
Location: 2721 5th Ave. S, Birmingham, AL 35233
Zydeco
Zydeco is Birmingham's second oldest bar and music venue. Located in the historic Five Points South business district, it's been a staple of the city since 1989. Across its three levels, you'll find the best in live music, food, spirits, and atmosphere. Whether you're dancing your heart out to live music from a touring band in the concert hall, relaxing with friends on the patio, or playing pool in the pub, this multi-space venue covers every vibe.
Admission Cost: varies
Hours: Tue.-Sat. 7 p.m.-2 a.m.
Location: 2001 15th Ave. S, Birmingham, AL 35205
The Summit
For all your retail needs, The Summit has you covered. This pet-friendly mall offers visitors complimentary wifi, plenty of outdoor dining and seating options, fire pits, and fountains.
Ann Taylor, Anthropologie, Lululemon, Lush, Urban Outfitters, and West Elm are among the popular stores at The Summit. Touted as the creative hub of style and taste in the South, you can also enjoy a range of events including yoga, ladies' nights, wine pairing dinners, and floral pop-up trucks.
Admission Cost: free
Hours: Mon.-Sat. 10 a.m.-9 p.m., Sun. 12-6 p.m.
Location: 214 Summit Blvd. #150, Birmingham, AL 35243
Grand Bohemian Hotel
The boutique Grand Bohemian Hotel provides a unique and luxurious experience for guests. The hotel is conveniently located minutes from downtown Birmingham and offers spacious rooms, pillow-top mattresses, marble bathrooms, and an outdoor pool. Within the hotel guests can relax in Poseidon Spa, soak in artwork from around the world at the art gallery, and enjoy farm-to-table cuisine in the rooftop restaurant and bar.
The Grand Bohemian offers regular cooking classes for those looking to re-create their delicious meals at home, and a one-of-a-kind wine blending experience with the opportunity to create your own label.
Admission Cost: varies
Hours: check-in is at 4 p.m.
Location: 2655 Lane Park Rd., Birmingham, AL 35223
Mary Charles Doll House
For unbeatable kitsch, don't miss a visit to the Mary Charles Doll House. This unique retail experience has been showcasing old, new, antique, and rare dolls and dollhouses for over 40 years. They offer doll restoration and repair and sell thousands of miniatures to help you create the perfect dollhouse. Their selection will wow even the casual visitor, and is an unbeatable resource for doll enthusiasts.
"I've always loved dolls," says owner Mary Charles Robbins. "There is so much history to them, they go back almost to the beginning of time. It is phenomenal the way they play an important part in our history."
Admission Cost: free
Hours: Wed.-Sat. 10 a.m.-4 p.m.
Location: 1901 Oxmoor Rd., Homewood, AL 35209
We Love Birmingham as Much as You Do
At Mighty Dog Roofing we know a thing or two about community. We're more than just your local roofers. We proudly invest in our community youth and non-profits, mentor at local schools, and support services for veterans.
Find out how Mighty Dog Roofing can protect your home and community.
Other Things Of Interest In and Around Birmingham