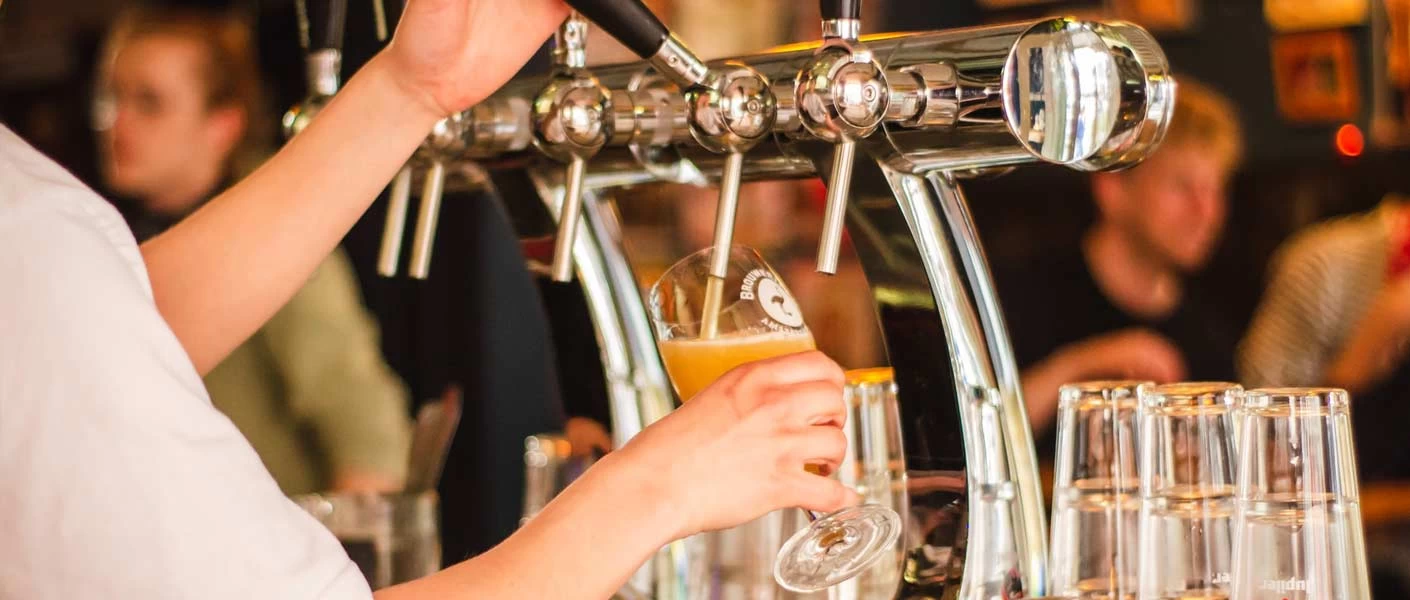 Top 10 Best Beer Bars in Birmingham
Craft beer lovers are sure to find somewhere to enjoy in the Magic City
Published: 2022-07-12 16:04:37
After a long day of doing Birmingham roof repair a night out on the town isn't complete without a visit to one of its best beer bars. Craft beer lovers, those who want a great atmosphere, and anyone looking for a little of both, are sure to find somewhere to enjoy in the Magic City.
Whether you're planning on staying at one place or barhopping, there are so many good options that it's hard to know where to start. That's why we've assembled this list of the 10 best bars that you can't miss.
Don't miss out on these spots when the lights go up in Birmingham, Alabama.
Hop City Birmingham
Hop City Birmingham is located in the Lakeview District.
This trendy bar boasts a collection of 1,200 varieties of craft and imported beer, as well as 1,000 wines and 66 rotating draft beers according to their website, making this one of the most impressive collections of options available in the city.
You can take a look at their website for up-to-date information about which beers are on tap.
Carrigan's Public House
Carrigan's offers a selection of traditional bar foods such as quesadillas, wings, chips with queso, and fish tacos. Drink menu includes more than 50 craft beers, as well as a selection of wines and house cocktails.
Carrigan's is notable for its trendy atmosphere, central location downtown, and prominent brick building with spacious indoor and outdoor seating. This is a great place to start an evening in the town with some delicious food and cocktails.
Black Market Bar + Grill
Black Market Bar + Grill is located a little way off the beaten path in the south of the city off of highway 280. Here, the owners describe their establishment as an "eclectic atmosphere of comic book, B-movie, and punk rock décor."
The Black Market Bar + Grill also has a collection of traditional bar food like sandwiches and wings, as well as a house cocktail menu. They host events and encourage patrons to check their website often for updates on upcoming dates.
The Garage
In Southtown, The Garage boasts one of the most spacious and attractive dining areas in Birmingham. They have a spacious indoor seating area as well as a very large and well-kept patio, ideal for an afternoon lunch or late-night meal.
Locals on The Garage's Facebook group say their sandwiches are to die for. They also offer a large variety of craft, domestic, and imported beers.
The Collins Bar
Located in the heart of downtown, at the intersection of 22nd Ave and 2nd St N., this traditional American bar focuses on mixed drinks and cocktails and offers a huge spirit selection. They serve a small selection of food, mostly appetizers but also a few sandwiches. They also offer the ability to make your own cocktail from their wide range of ingredients.
Good People Brewing Company
The Good People Brewing company, the creators of the most popular IPA in Alabama, has an open taproom and offers tours of their brewery that can be booked on their website in advance.
Also centrally located in downtown Birmingham, Good People Brewing opens later than most brewery taprooms in the area, until 10 P.M. most days and until midnight on Fridays and Saturdays.
Todd English P.U.B.
This modern interpretation of a traditional English-style pub is located downtown between Druid Hills and Central City. They focus on typical English-style foods like sandwiches and, of course, the iconic fish and chips. They have a great selection of local and imported beers from around the world, and some local craft favorites as well.
Todd English PUB also has a daily happy hour from 3-6 P.M. with discounted wings, oysters, and sliders.
Cahaba Brewing Company
The Cahaba Brewing Company is located in the East Avondale neighborhood of Birmingham and claims one of the largest taprooms in the city. They have a rotating list of 26 beers on tap at any given time, including their most popular creations and some taproom-only offerings as well.
The bar also offers a large and beautiful taproom for rent for events like weddings or parties. Check their website for more information.
Dave's Pub
A local favorite. Located in the middle of downtown Birmingham's Five Points district, Dave's Pub has been open since 1995. They offer 18 rotating taps and boast an impressive collection of more than 200 whiskeys.
Dave's Pub advertises no cover ever so don't worry about paying for anything other than drinks and food here. They often host events like trivia, karaoke, and live music nights so check their website if you're interested in those.
Marty's PM
Finally, also located in Five Points is the aptly named Marty's PM. This local institution is open every day from 8 P.M. to 6 A.M., with a kitchen that doesn't close until 5 A.M.
Marty's PM is an offshoot of another restaurant, Marty's, that originally opened in the city in 1993. They use Marty's original recipes for their signature burgers and sandwiches.
Mighty Dog Roofing has you covered with entertainment recommendations in your local area. Stay tuned to our blog for more.
Other Things Of Interest In and Around Birmingham