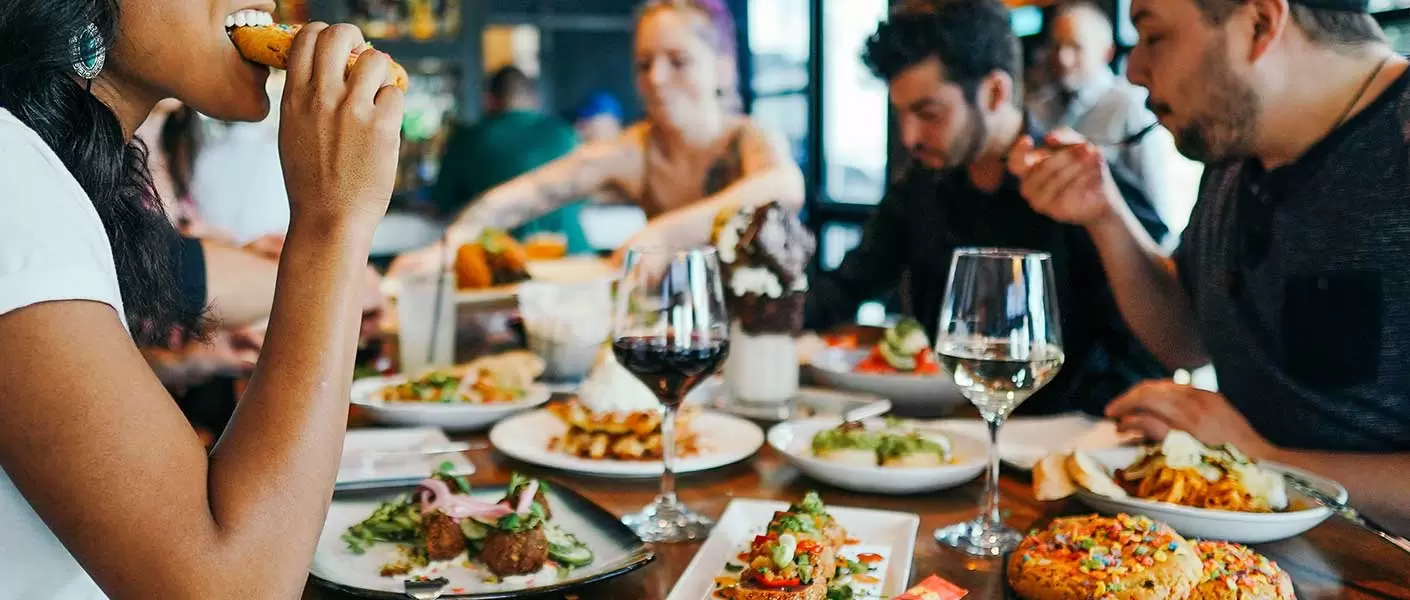 Top Restaurants in Smyrna Tennessee
From southern comfort food to more modern chic cuisine, there's something for everyone to enjoy.
Published: 2022-10-06 13:27:19
It turns out you don't have to venture within Nashville City limits to get a taste of the local flavor, Smyrna offers some incredible dining experiences. From southern comfort food to more modern chic cuisine, there's something for everyone to enjoy. Check out some of the best restaurants according to our Smyrna Tennessee roofers.
Cheddar's Scratch Kitchen
The first stop on our list is Cheddar's Scratch Kitchen, a restaurant that specializes in, you guessed it, traditional American comfort food made from scratch. Cheddar's is all about simple, delicious dishes made with high-quality ingredients. The menu features all of your comfort food favorites but with a little Texas twist. The expansive menu features nearly every variation of fried chicken, plenty of seafood and fish options, as well as a locally famous sweet tea.
La Tavola Ristorante Italiano
La Tavola Ristorante Italiano is your classic go-to Italian restaurant. It offers all the regular dishes such as pasta, salads, and plenty of bread options, and its extensive wine menu should satisfy most tastes. With reasonable prices, reservations accepted, and a great atmosphere, this restaurant can quickly become a date night staple.
La Siesta
For a unique Latin dining experience, head to La Siesta. This new franchise restaurant has three locations in Tennessee and serves up authentic Peruvian and Mexican food with a Smyrna twist. The menu features all of the classics like tacos, enchiladas, and quesadillas as well as house specialties like the Pollo Loco Specialty and plenty of chip dips like salsa, guacamole, bean dip, and a beef dip! With its festive atmosphere and delicious food, La Siesta should definitely be on your Smyrna dining list.
Gyro Cafe Smyrna
If you're looking for a more relaxed dining experience, look no further than Gyro Cafe Smyrna. This local favorite is a fast-casual style restaurant that serves up Greek favorites like gyros, pita sandwiches, and salads. The best part about Gyro Cafe is that you can order pickup, delivery, or dine-in depending on your preference.
Toots
For some local flavor, head over to Toots to try out their cheap food, relaxed atmosphere, and free wi-fi. While this place may seem like a dive bar, it's actually a great place for the whole family to enjoy a meal. Toots offers pub favorites like burgers, wings, and sandwiches as well as some unique dishes like the catfish platter, loaded potato skins, and oysters on the half shell. Toots is a Tennessee hidden gem and has some of the best reviews in town.
---
Other Things To Do in Smyrna Tennessee: