About Indianapolis Indiana Team
Jim Rossiter
I am a born and raised Midwesterner from Michigan, now living here in Indianapolis. After graduating from Michigan State University, I headed out west to the sun of California to begin a multi-faceted career in automotive design, technology, and finally housing. For the almost 15 years prior to becoming the owner of Mighty Dog of Northwest Indiana, I worked for a very large national home builder operating in over 30 markets across the country. While always an interest, it is in the home design and building business that I grew a love and respect for homes and the people who work hard to live their most precious years within them. It's not just a house, it's a home, and we at Mighty Dog understand what that really means!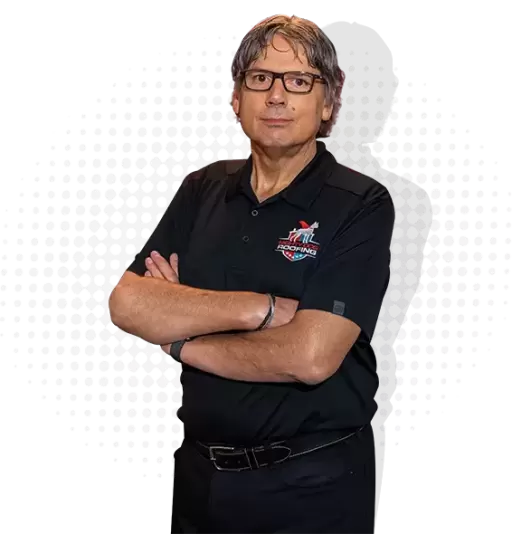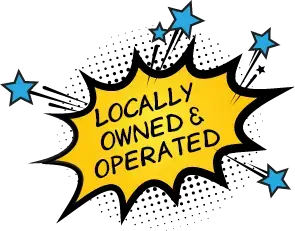 Far and away the best prize that life offers is the chance to work hard at work worth doing.
– Theodore Roosevelt
Meet the Team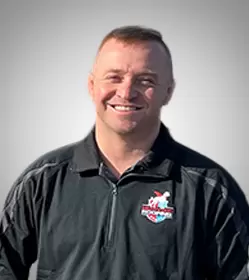 Chris Tanner
Exterior Manager
My name is Chris Tanner, and I was raised in a small town called Osceola in north-central Indiana. After graduating from Penn High School, I attended Indiana University Bloomington where I achieved a Bachelor's degree and was a member of the IU wrestling team. I started my career managing a small mom and pop roofing, gutters and exterior remodeling company. After 6 years I felt the urge to move on to the automobile industry. After 5 years taking care of Ford and Chevy customers, I decided it was time for me to settle back to my roots in the roofing and home exterior industry. After careful deliberation I found Jim at Mighty Dog Roofing and I found a home where my motto of "Treat Everyone Like Family" was welcome. So here we are at Mighty Dog Roofing ready to make your home and you part of OUR family.
Meet the mighty dogs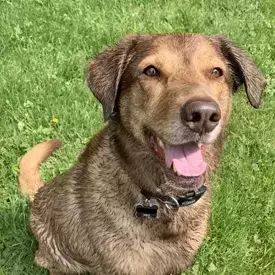 Sammi
Inspiration Manager
I strive to be an inspiration to everyone here at Mighty Dog Roofing of Northwest Indianapolis. In my role, I take particular pride in maintaining calm within the storms, putting smiles on people's faces, and being a good leader to the other dogs I meet on my job. I began my career at the Illinois Lab Rescue, then relocated here to Indy in 2014. I enjoy all the people I come in contact with, love meeting new canine friends, and love to chase the ball. If I see you in our office, I will be the one with the stuffed animal to show you. I don't climb on roofs anymore, but I make sure those that do are safe. I would like to be the first to welcome you to the Mighty Dog Roofing family and I look forward to meeting you soon.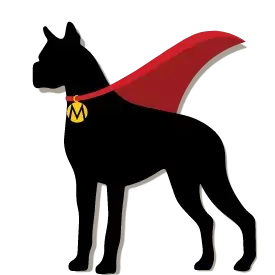 Hey everyone, my name is Evie, and my dad is Chris Tanner. His new job allows him to bring me with him to work sometimes. I love his new job and my new friend Sammi. Dad rescued me from the Southside Humane Society 2 years ago when I was a little puppy. Although the beginning was a rough start, dad had all the patience with me that I could have ever dreamed of. I might have chewed a few too many pairs of socks and the bottom of the stairs, but dad still showed me all the love in the world. So, I just want to say welcome to the family here at Mighty Dog Roofing where you're in great paws with us!
MIGHTY DOG PLEDGES TO PROVIDE YOU WITH:
TOP DOG COMMUNICATION - We will be in touch with you throughout the project so you know what is going on every step of the way. We also have a 24-hour customer service support team to help answer any questions you may have.
ON-TIME SERVICE - When we say we are going to be there, we will. We value you your time and resources and appreciate you choosing us to care for your home.
CLEANLINESS - MDR has the best state of the art equipment to keep your home clean and safe during the construction process. We will bring in the Mighty House Cape to protect your landscaping and air conditioners from any damage which may occur. It is our pledge to you to leave your property with no debris or damage from anything we do.
INTEGRITY - We do what we say we are going to do. We stand behind your home's project for years to come with our Mighty Warranty Plus Watchdog Maintenance Program
MIGHTY TESTIMONIALS
They have excellent customer service. Their team did exactly what they say they will and show up on time. Will definitely use again.
I had my roof and gutters replaced. The crew was friendly and kept me updated throughout the install. They also did a great job with the install as well as the clean up.
Very professional from the office to the installers. Good value for great quality. I would recommend them and have already have done so. Give them a call.
Great company, Our roof came out amazing, straight cuts, everything laid nicely and the cleanup afterwards not a single nail anywhere.
Great job, professional crew, great experience. Highly recommend. Came on time, cleaned up, and roof looks great!
Mighty Dog Roofing is passionate about our community in Indianapolis Indiana. We wake up everyday and feel so immensely blessed (lucky) to live, work and play in our community that it is important for us to give back and be actively involved. "We love being in Indianapolis Indiana, and helping any way we can", said Jim Rossiter. "From providing roofs to veterans and supporting our local Humane Society to participating in Habitat for Humanity efforts, Mighty Dog of Indianapolis Indiana wants to make a difference".



Our Team on Your Roof
Whether you have a repair or a full replacement, our roofing crews have been hand selected for their integrity, cleanliness and craftsmanship. We are OSHA certified and hold regular safety training meetings for our crew foreman. Each of our formen and roofing crews take pride in excellence of craftsmanship in each project they completed. Mighty Dog takes pride in education on products and installation each of our crews bring to you home. Our crews take the Mighty Dog Pledge of being on-time, cleanliness, top dog communication and integrity. Being insured and licensed, you can feel safe and protected in your home that it is being taken care of by the right people!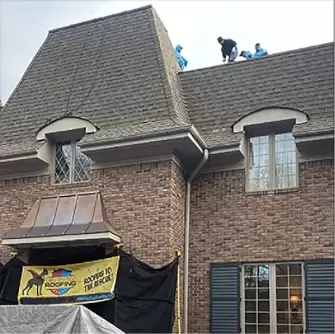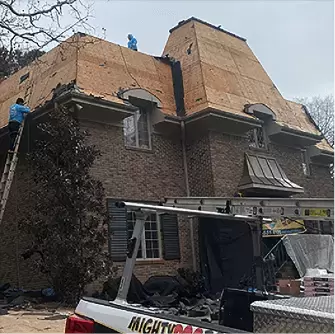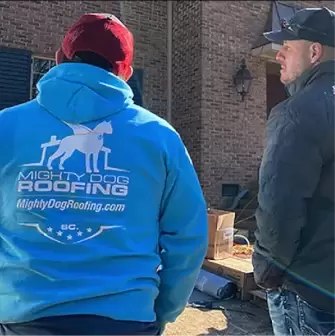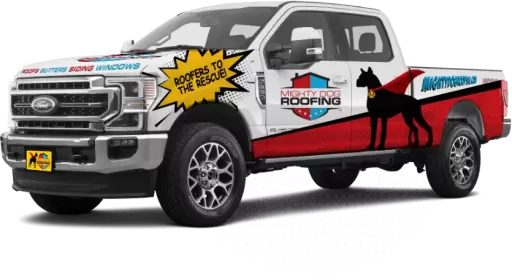 We are in your
neighborhood