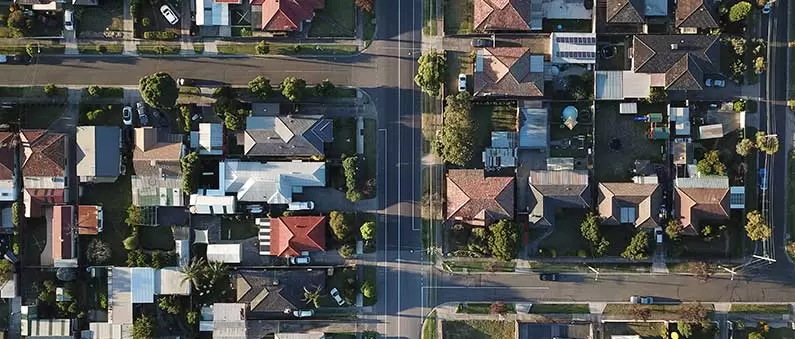 Top 8 Popular Southwest Houston Suburbs to Consider
Eight Neighborhood Worth Checking Out
Published: 2022-07-26 14:05:25
Houston is a big city with lots of neighborhoods to choose from. If you're looking for a suburban area that's still close to all the action, these eight suburbs are worth checking out. Whether you're into sports, shopping, or nightlife, you'll find what you're looking for in one of these popular neighborhoods. Some are closer to the city center, so you don't have to drive for too long to run errands or enjoy the downtown. Others are farther but calmer and quieter.
We enjoy getting to know the local Southwest Houston neighborhoods and residents in the area where we are performing our roof repair and installation projects. Take a look at the top-rated ones:
Sugar Land
Sugar Land is one of the most popular Houston suburbs for young families. It's close to the city but has a small-town feel family-oriented people will appreciate it. There are plenty of activities for kids, including a water park, an amusement park, and a zoo. For adults, there are golf courses, shopping centers, and restaurants. The low crime rate makes it a safe place to raise a family. Plus, the area has many schools that are highly rated, so your kids will get a great education. In addition, Sugar Land is a great place to live if you're looking for job opportunities. The city is home to many major corporations, so there are plenty of employment options.
Missouri City
Missouri City is one of the most populated cities in Texas and is a part of the Greater Houston metropolitan area. The city is home to several large businesses and corporations and various cultural and recreational attractions. Missouri City is also known for its excellent public schools, and its proximity to many major highways makes it an ideal location for commuters. The feel of the city is suburban, and residents enjoy a high quality of life. The cost of living here is slightly higher than the national average but still affordable compared to other parts of Houston.
Bellaire
Bellaire is a city in southwest Harris County, Texas, United States, within the Houston–Sugar Land–Baytown metropolitan area. Bellaire is known as the "City of Homes" because of its residential character; however, there are also significant commercial and retail districts. Bellaire is known for its Little League baseball program; it has been home to five Little League World Series champions: 1963, 1967, 1968, 1989, and 2001. The city has a population of 18,352 as of the 2010 census. In addition, Bellaire is home to the headquarters of the Southwestern Bell Telephone Company, from which the "Southwest" region of Bell's service area derives its name.
Meadows Place
Meadows Place is one of the most popular southwest Houston suburbs. It's convenient to major highways, has great schools, and has plenty of shopping and dining options. Meadows Place also has many family-friendly activities, making it a great place to raise a family. Meadows Place is located just southwest of Houston, making it a convenient place to live for those who work in the city. It's served by the Fort Bend Independent School District, one of the best school districts in the state. There are also plenty of private schools in the area, so families have plenty of options when it comes to education.
New Territory
New Territory is a master-planned community in southwest Houston, Texas, United States. The community is near the Grand Parkway (Texas State Highway 99) and Westpark Tollway. New Territory was developed by The Johnson Development Corporation and first opened in 1994. It comprises several neighborhoods, each with its amenities and home styles. In addition, New Territory is also home to a variety of businesses and shopping centers, as well as schools, parks, and recreation facilities. These things give it a small-town feel while still being close to all the big-city amenities Houston has to offer.
Richmond
Richmond is a city in southwest Houston, Texas, United States, within the Houston–The Woodlands-Sugar Land metropolitan area and Fort Bend County. It's one of the most affluent African American communities in the United States. The city is home to the University of Houston–Sugar Land and Wharton County Junior College. The Sugar Land Superdome and Smart Financial Centre are within its extraterritorial jurisdiction, while the city is part of the Houston Community College System. In addition, Richmond is home to many energy-related facilities, including the Manchester State Forest and the Texas Medical Center.
Stafford
Stafford is a U.S. state of Texas city within the Houston–The Woodlands-Sugar Land metropolitan area. The city is mostly in Fort Bend County, with a small portion in Harris County. As of the 2010 census, Stafford's population was 17,693, making it the 127th-largest city in Texas and the fastest-growing city in Fort Bend County. The City of Stafford is served by the Stafford Municipal School District and Houston Community College System. Residents enjoy low taxes, quality schools, and a central location within the Greater Houston area. The cost of living here is also affordable, with a median home price of $184,900.
Greatwood
Greatwood is a beautiful, family-friendly suburb located in Southwest Houston. This bedroom community is known for its excellent schools, safe neighborhoods, and easy access to the city, giving it all the amenities of a big city but with a small-town feel. It's served by the highly rated Lamar Consolidated Independent School District. Greatwood is an ideal place to raise a family and enjoy all Houston offers. In addition, Greatwood is located just outside of Houston, making it easy to commute into the city for work or leisure. In addition, it's close to Sugar Land, another great suburb of Houston.
---
Other Things To do Around Southwest Houston Area: