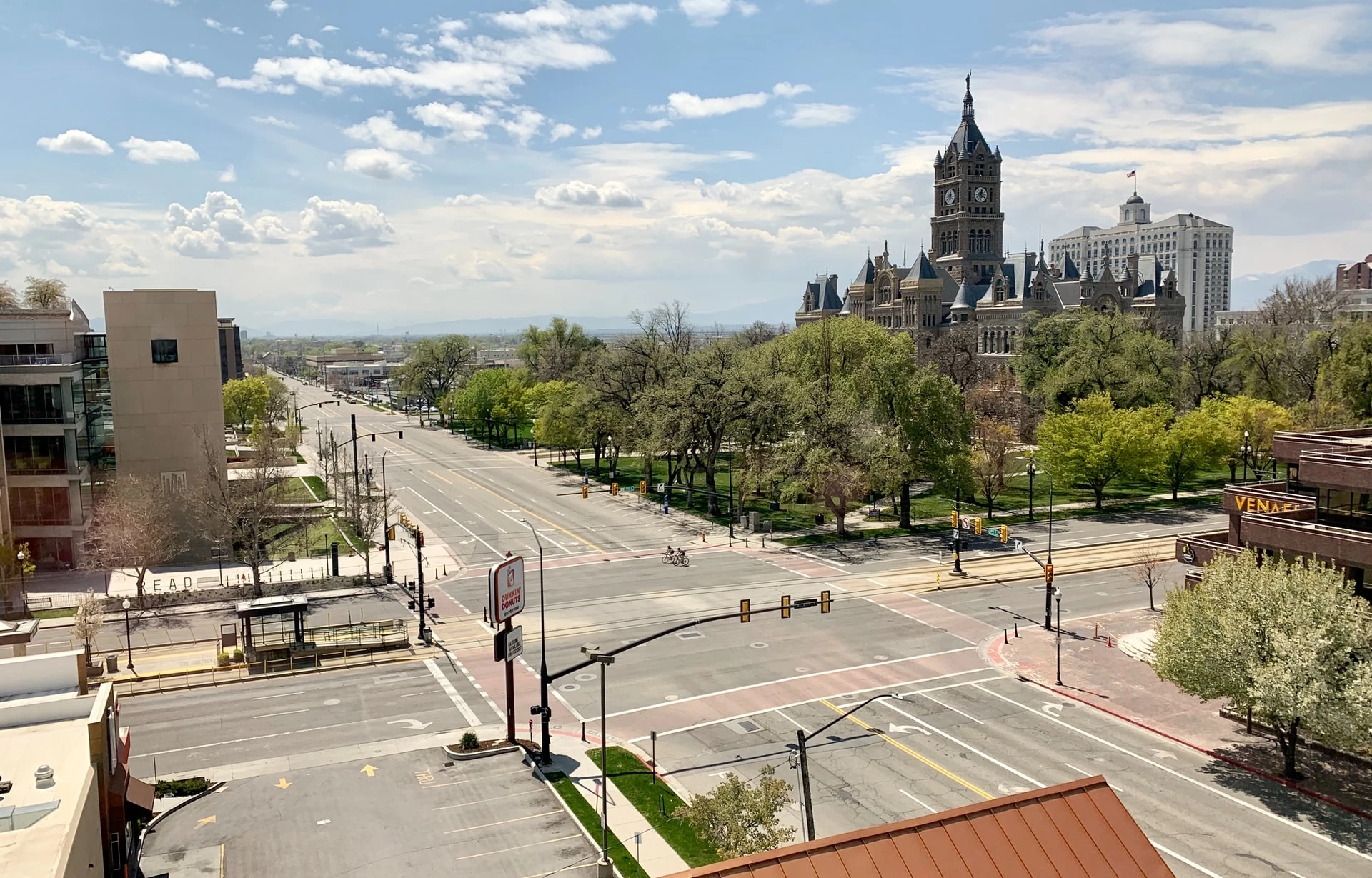 Top 15 Attractions in Salt Lake City
Breathtaking mountain vistas are not the only attractions around our lovely part of SLC
Published: 2022-06-29 15:44:01
As a Salt Lake City roofing company, we know this is a beautiful place to visit for its mountains, city living, and a wide variety of activities for people of all ages. From museums and parks to historical sites and outdoor activities, there is something for everyone in North Salt Lake. Here is a list of our favorite attractions in the area.
Natural History Museum of Utah
The Natural History Museum of Utah is a great place to learn about the state's natural history. The museum has exhibits on dinosaurs, fossils, Native Americans, and more. There is also a planetarium and an IMAX theater for those who prefer a more guided learning experience.
This is a dinosaur lover's paradise. For the most part, Utah is dry, rural, and has had plenty of sediment deposits through glaciers and seawater over the years. These factors combined have created a perfect fossil-finding environment. Many of its exhibits were sourced locally.
Tracy Aviary & Botanical Gardens
The Tracy Aviary & Botanical Gardens is a must-see for bird enthusiasts. The aviary is home to over 150 birds from all over the world, including flamingos, parrots, and owls. The gardens feature beautiful flowers and plants, as well as a koi pond. There are also several picnic areas where you can enjoy a meal while surrounded by nature.
Gilgal Sculpture Garden
The Gilgal Sculpture Garden is a unique attraction that features 12 sculptures made by local artist Thomas Child and over 70 engraved stones. The sculptures are made from stone, metal, and concrete and represent various religious and cultural symbols. Visitors can take a self-guided tour of the garden or participate in one of the many workshops offered.
Hogle Zoo
Hogle Zoo is a great place to see over 800 animals from all over the world. The zoo has lions, tigers, bears, giraffes, and much more. There is also a petting zoo where children can get up close and personal with some of the animals. In addition to the animals, the zoo also has a playground, a splash pad, and a carousel.
Fear Factory
Fear Factory is a haunted house that is perfect for those who are looking for a good scare. The factory is located in an old meatpacking plant and features over 100 actors. Visitors will journey through the different floors of the factory, encountering various monsters and ghosts.
We'll be honest, we've done a fair amount of screaming in this haunted house, but we don't recommend going during peak times as the tours can get a bit crowded and cause you to lose the sense of anticipation that brought you in the first place.
Red Butte Garden and Arboretum
The Red Butte Garden and Arboretum is a beautiful place to relax and enjoy the outdoors. The garden features over 100 acres of flowers, plants, and trees. There are also several walking trails where you can take in the scenery. The arboretum is home to a wide variety of birds, so be sure to bring your binoculars and bird guide so you can identify native bird populations.
The Great Salt Lake
The Great Salt Lake is the largest saltwater lake in the Western Hemisphere. The lake isn't a destination for boating or fishing, but you can float! The salt water has plenty of skincare benefits and the sensation of not being able to sink is certainly a novelty. There are also several beaches where you can relax and enjoy the view.
Discovery Gateway Children's Museum
The Discovery Gateway Children's Museum is our choice for parents of young children on the weekends. The museum has interactive exhibits on science, art, and history.
Kids can also enjoy the many hands-on activities, such as painting and making crafts. The museum also offers several educational programs if you plan to make a habit of visiting. Take it from us, this place will entertain your children for hours without using screens, giving you a much-needed break.
Pioneer Memorial Museum
The Pioneer Memorial Museum focuses on the settlement history of Utah. The museum has exhibits on the Mormon pioneers who settled the area, early Native Americans, and the settling of the West. The museum also has a research library and archives.
With the largest collection of pioneer artifacts, you will be able to peek into the lives of these early settlers and their motivations for trekking west.
Brigham Young Historic Park
Whether you're looking to learn more about the Mormon pioneers, Brigham Young, or just take a leisurely walk through a quiet park, the Brigham Young Historic Park is a beautiful area to visit. The park has several historic buildings, as well as a Visitors Center with interactive exhibits. The park also offers guided tours.
Rocky Mountain Chocolate Factory
The Rocky Mountain Chocolate Factory is the perfect place to satisfy your sweet tooth. The factory offers a wide variety of chocolates, as well as ice cream and fudge. Visitors can also watch the chocolates being made.
There are several locations for this stop as it is a local favorite. Our favorite treats are the pre-cut caramel apples to share with a friend. Just be sure to bring a toothpick!
International Peace Gardens
The International Peace Gardens are a beautiful place to relax and enjoy the outdoors. The gardens feature flowers, trees, and sculptures from all over the world. The gardens are also home to a variety of birds.
The gardens are open from 7 am to 10 pm year-round, and admission is free. With a variety of flora, these gardens seem to perpetually bloom in the warmer months, though it is still a lovely location for contemplation in the winter.
---
Activities To Do In and Around North Salt Lake City