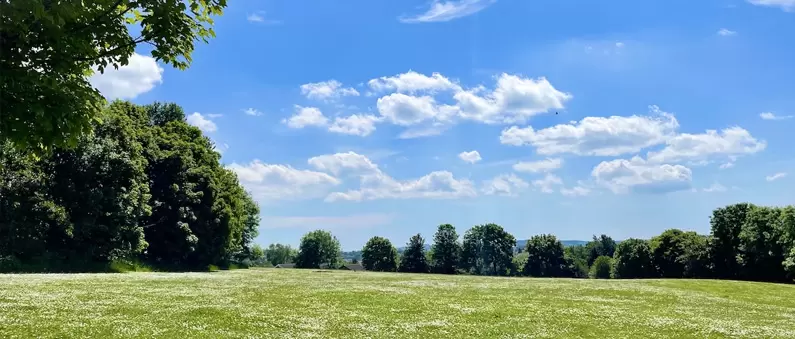 Parks and Nature Attractions in Detroit
These are the best parks in Detroit to visit
Published: 2022-08-26 14:30:03
The cityscape of Detroit is made up of art-deco skyscrapers, and there are also historic warehouses that have been converted into restaurants and condos. However, there are parks and green spaces amidst the more hurried city pace that are ideal for relaxing, strolling, riding, picnics, and unwinding.
Some are filled with family-friendly attractions, free concerts, and museums. Small grassy areas with a few benches and flowerbeds make up some of the others. Regardless of your preferences, your helpful Sterling Heights roofing company had compiled a list of the best parks in Detroit to visit.
Dodge Park
Visit Dodge Park in Sterling Heights for a day of outdoor entertainment.
The 51.2-acre park known as Dodge Park is home to every kind of outdoor excitement your family could desire. Bring your strollers, bikes, and scooters so that you can travel along the paved paths that connect the two playgrounds, stop at the little free library, cool off in the splash pad, say hi to the ducks cruising along the Clinton River, or pause for an icy lemonade from the farmers market!
Belle Isle
Belle Isle Park is a Detroit treasure and a Michigan state park that is rich in history and natural beauty. The Anna Scripps Whitcomb Conservatory, Belle Isle Aquarium, Dossin Great Lakes Museum, gigantic slide, sports fields, picnic spaces, Belle Isle Nature Zoo, James Scott Memorial Fountain, and other popular attractions for people of all ages and interests are all located inside the 987-acre island park.
Three lakes, 150 acres of forested land, and breathtaking vistas of the skylines of Detroit and Windsor can all be found in the park. Snow sports, bicycles, and watercraft are all available for rent. Ice and food are sold here. Entry requires a passport for recreation. Please check the website for each attraction's hours.
William C. Sterling State Park
The only park in Michigan that borders Lake Erie is William C. Sterling State Park. Near the mouth of Sandy Creek, it is widely renowned for its walleye fishing, three lagoons, and sandy coastline. In addition to lakefront camping, wildlife watching, 7 miles of trails, more than 1 mile of sandy beach, boating, and shore fishing on Lake Erie are all available in the park's 1,300 acres.
A person may camp for a total of 15 nights. Per camping, a maximum of six persons are permitted. The campsite area is only accessible to registered campers and their guests. There are no fireworks allowed. Pets must always be supervised and kept on a 6-foot leash.
Rouge Park
With more than 1,000 acres, Rouge Park is the city of Detroit's biggest park. The majority are unaware that it is even bigger than Belle Isle and Central Park in New York City. This 1,181-acre greenspace has 3 swimming pools, many ball fields, 12 kid-friendly play areas with functional play equipment, and more.
Rouge Park is Detroit's family park and the most visited park in the city. It has one of the best outdoor basketball courts in the country, and the city is constantly investing in and enhancing the park with new features like the pool house, kid-friendly play areas, and tennis courts. The park has a very tranquil atmosphere.
There are many opportunities for exploration in the park, which has excellent cycling and hiking routes. Additionally, it provides fantastic views and a hard game for golfers of all ability levels.
William G. Milliken State Park and Harbor
Just east of the downtown area, along a section of the lovely Detroit Riverwalk, is where you'll find William G. Milliken State Park and Harbor. The park is ideally situated next to the Outdoor Adventure Center, Belle Isle Park, as well as numerous other important downtown Detroit landmarks, including restaurants and bars. Excellent options for picnics, fishing, animal viewing, biking, walking, rollerblading on a paved route, and many other activities are offered in the park.
The 52-slip harbor offers temporary rental space in addition to showers, a wash room, barbecues, ice that may be bought, and picnic tables. A Clean Marina, as designated. There is WiFi accessible at the harbor.
Maybury State Park
Explore the wooded, gently rolling terrain of Maybury State Park on foot, by bicycle, horseback, or cross-country skis. Visitors may experience farm life on Maybury's functioning farm throughout the entire year. Demonstrations of 1900–1930 techniques like grain harvesting, honey extraction, and sheep shearing are planned throughout the year.
A playground, hiking trails, and a picnic area are accessible features.
Visitors who use Maybury's track chair can access parts of the park that are inaccessible to wheelchairs. These electronic off-road chairs are free and accessible on a first-come, first-served basis. They can readily handle trails, snow, sand, and up to 8 inches of water.
River Bends Park
River Bends Park, which spans more than 850 acres, is abundant in both plant and animal life and has historical significance. The Clinton River, which runs through the park over a length of around six miles, divides it into two distinct areas. A bridge was built to link the two portions of River Bends Park in the year 2000.
This location has miles of hiking paths, three picnic shelters, restrooms, and access spots to the Clinton River. For more active amusement, there is an 18-hole disc golf course in the flood plain on the river's east bank. West area's facilities include a hill for sledding, a trap and archery range, and a radio control racetrack.
---
Other Things To Do Around Detroit, MI