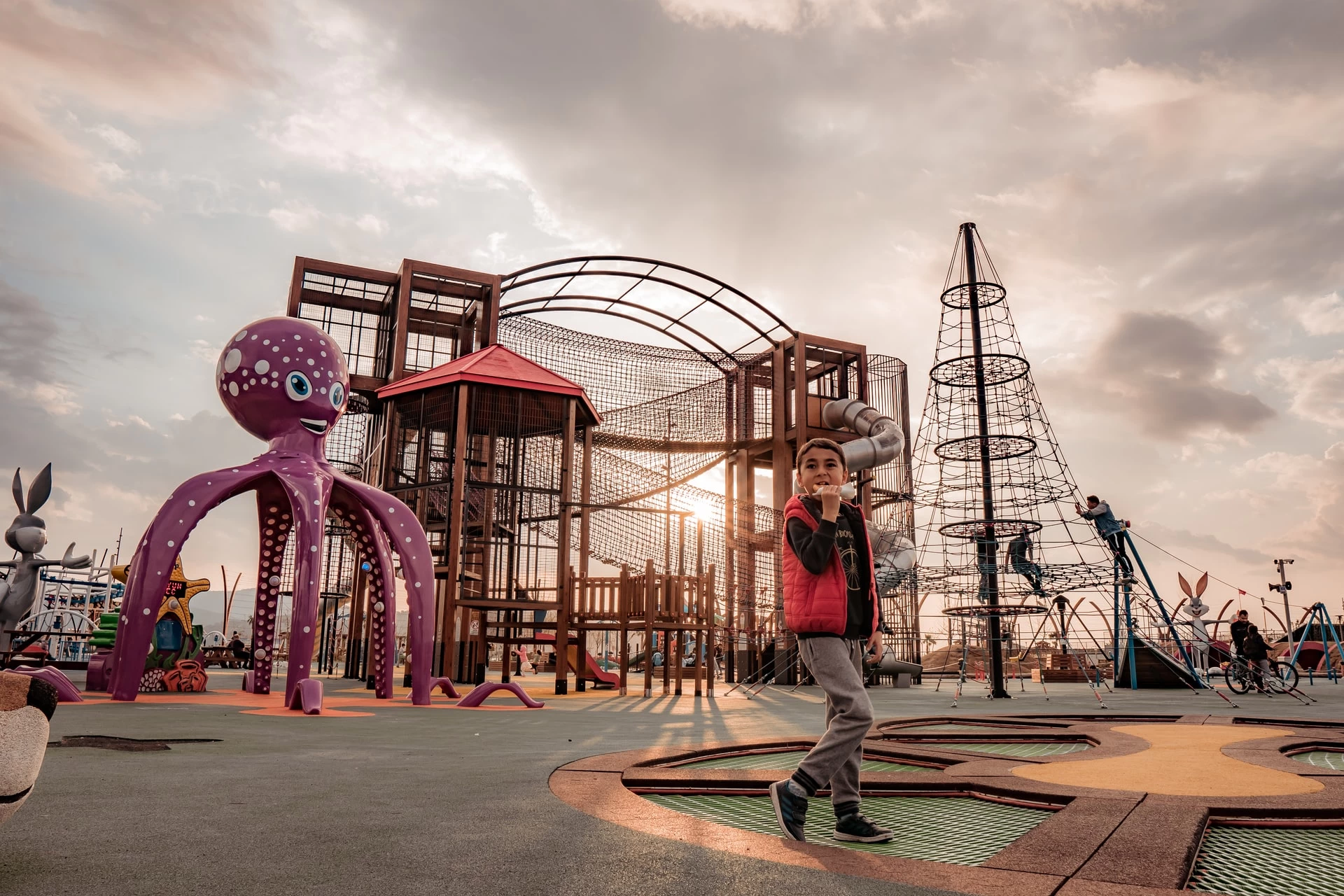 Top Rated Parks and Playgrounds in New Orleans
Take a look at great parks and playgrounds in New Orleans
Published: 2022-06-24 18:35:24
When you're dealing with bored or cooped-up kids, there is nothing better than taking your child to a nearby park or playground for some fun and exercise. With so many great parks and playgrounds in Greater New Orleans, it can be hard to decide which one to visit.
That's why your helpful New Orleans roofer has put together this list of the top-rated parks and playgrounds in the area. Whether you're looking for somewhere to take the kids on a sunny day or somewhere to burn off some energy after school, you'll find the perfect spot on our list. So, pack up the sunscreen and water bottles and get ready for some good old-fashioned fun!
New Orleans City Park
If you're looking for a fun-filled day at the park, you can't go wrong with New Orleans City Park. This massive park is home to a variety of great attractions, including the Carousel Gardens amusement park, the New Orleans Botanical Garden, and Storyland, a fantastic playground for kids of all ages. There's also a great 9-hole golf course, tennis courts, and plenty of green space for picnicking or just running around.
Audubon Park, New Orleans
Audubon Park is another great option for a day at the park. This beautiful park is located right next to the famous Audubon Zoo, so you can easily combine a visit to both attractions. In addition to the zoo, Audubon Park features a large playground, plenty of green space, walking trails, and a scenic lagoon.
This is a great area to enjoy some quiet scenery and avoid the crowds associated with the zoo.
Woldenberg Park
Woldenberg Park is a wonderful place to enjoy the outdoors in New Orleans. Located in the Upper French Quarter, this riverfront park offers stunning views of the Mississippi River, walking and biking trails, a playground, and a dog park. You can also catch a ride on the streetcar or take a ferry ride to Algiers Point, which is a great spot for watching the barges go by.
Joe W. Brown Park
Joe W. Brown Park is a large park located in New Orleans East. The park features a playground, walking trails, a football stadium complete with bleachers and lights, and a track. There's also a beautiful river where you may fish or simply admire the scenery and local wildlife.
This area often hosts community and sports events so be sure the area isn't booked before you head out.
Pratt Park Playground
Pratt Park Playground is a great spot for kids of all ages. This lush and grassy playground features a variety of play equipment, including swings, slides, and monkey bars. There's also a pavilion where you can enjoy a picnic lunch or just take in the views.
The trees in this park should provide plenty of shade for taking breaks and the picnic tables are the perfect place to stop for lunch.
St. Roch Park
This community park is a beautiful place to bring kids of all ages. St. Roch Park is located in the St. Roch neighborhood of New Orleans. The park features a playground and a basketball court. There's also a fabulous dog park where your four-legged friends can run and play, though keep in mind this is a leash zone.
The fenced-in area makes for a safe place for the kids to play and parents to relax.
Crescent Park
Crescent Park is one of the newest parks in Greater New Orleans, and it's quickly become a favorite among locals and visitors alike. The park spans 30 acres along the Mississippi River and features beautiful landscaping, a playground, walking trails, and more. Crescent Park is also home to a variety of events throughout the year, including concerts, festivals, and markets.
You can even rent the park for a wedding ceremony or reception!
Lakeshore Park
Lakeshore Park is a beautiful park located on the shore of Lake Pontchartrain. The park features a playground, walking trails, picnic areas, and a fishing pier. You can also rent kayaks or paddleboards to enjoy on the lake.
A popular spot for swimmers and dogs, this park is a great place to cool off in the summer, just be sure to look online at the recent water samples to ensure it remains safe.
Harrell Park
This park is located in the Mid-City area of New Orleans and offers a playground, a football stadium, an outdoor pool, and a track and field. It is a great place for families to come and enjoy the outdoors, or for children to play while older siblings or friends play in a football game or track meet.
If you bring your dog along for fun, remember that leash laws are strictly enforced in this area.
---
Other Things To Do Around New Orleans: