About Bixby Oklahoma Team
Drue Smallwood
Drue is a husband, father, coach, entrepreneur, and believer, and he has lived in the Tulsa area for over 20 years. He has visited nearly 30 countries in his career, but he still loves to be on "Tulsa Time" more than anywhere else.
Drue has 20+ years of experience in the construction industry. During this time, he has served in a non-profit, engineered complex systems, managed projects, led teams, and delivered millions of dollars of products and services for the companies he's worked for.
He loves to work with a team to accomplish a shared goal. He enjoys sitting down with either a client or colleague to discuss an issue and develop an action plan towards a solution. He strives to work together with everyone to make an impact in the world, whether in our workplaces, communities, or families.
He currently volunteers with a non-profit (btcm.org), helping orphans, their guardians, and the community where they live in Uganda achieve sustainable success. He enjoys coaching youth soccer, serving in his local church, visiting great Tulsa eateries, live music, traveling, and working around his property with his dog, Ace.
The Tulsa team has over 50 years of construction and roofing experience. The team has lived and worked in the Tulsa community for decades, and they will be here when the storms come and go. They look forward to working with you to beautify and protect your home and business.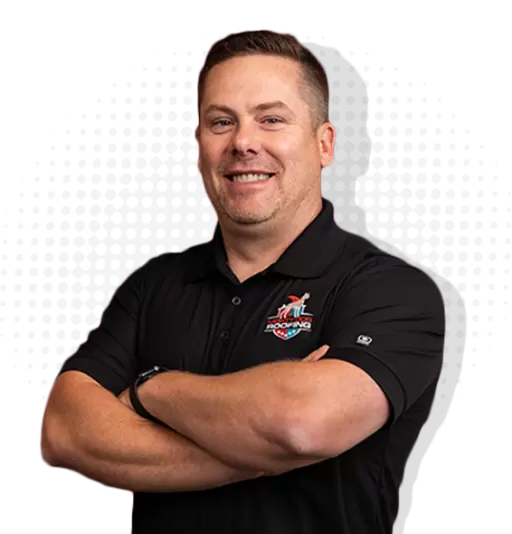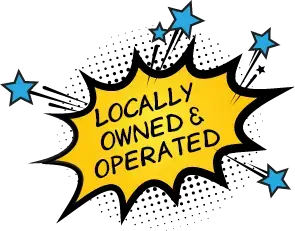 I would love the opportunity for our team to serve you and become a trusted advisor for your home or business.
- Drue Smallwood
Meet the Team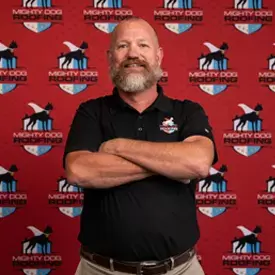 Dennis Cagwin
General Manager
As a roofing and construction industry veteran and longtime Tulsa resident, Dennis is excited to help our customers with their home exterior needs. Dennis is married and has two boys, two girls, and a dog named Lucky--his family keeps him busy! He is actively involved in the community where he can be found running the game clock or working behind the scenes at a local church or school event. Dennis is the kind of guy you can trust, and he will be leading the Mighty Dog team in Tulsa.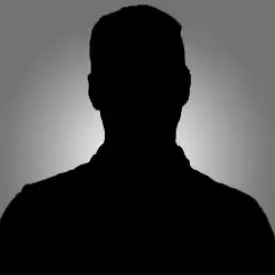 Tim Schnakenberg
Operations Manager
Tim comes to Mighty Dog with years of roofing experience. He is a loving husband and father of twins and a dog named Sadie. Tim is a walking sports encyclopedia and enjoys being a fan of his two kids' whatever season they are playing. He and his family are active members of their church where they can be found serving wherever needs arise. One thing many do not know about Tim is he had a previous career as a radio announcer. We are fortunate to have Tim leading our Mighty Dog project team in Tulsa.
Meet the mighty dogs
MIGHTY DOG PLEDGES TO PROVIDE YOU WITH:
TOP DOG COMMUNICATION - We will be in touch with you throughout the project so you know what is going on every step of the way. We also have a 24-hour customer service support team to help answer any questions you may have.
ON-TIME SERVICE - When we say we are going to be there, we will. We value you your time and resources and appreciate you choosing us to care for your home.
CLEANLINESS - MDR has the best state of the art equipment to keep your home clean and safe during the construction process. We will bring in the Mighty House Cape to protect your landscaping and air conditioners from any damage which may occur. It is our pledge to you to leave your property with no debris or damage from anything we do.
INTEGRITY - We do what we say we are going to do. We stand behind your home's project for years to come with our Mighty Warranty Plus Watchdog Maintenance Program
MIGHTY TESTIMONIALS
They have excellent customer service. Their team did exactly what they say they will and show up on time. Will definitely use again.
I can't say thank you enough for all the help that was given to me. Very professional, courteous, and helpful. They did an amazing job and did a great job with clean up. I would highly recommend them.
I had my roof and gutters replaced. The crew was friendly and kept me updated throughout the install. They also did a great job with the install as well as the clean up.
Great company, Our roof came out amazing, straight cuts, everything laid nicely and the cleanup afterwards not a single nail anywhere.
Great job, professional crew, great experience. Highly recommend. Came on time, cleaned up, and roof looks great!
Mighty Dog Roofing is passionate about our community in Bixby Oklahoma. We wake up everyday and feel so immensely blessed (lucky) to live, work and play in our community that it is important for us to give back and be actively involved. "We love being in Bixby Oklahoma, and helping any way we can", said Drue Smallwood. "From providing roofs to veterans and supporting our local Humane Society to participating in Habitat for Humanity efforts, Mighty Dog of Bixby Oklahoma wants to make a difference".



Our Team on Your Roof
Whether you have a repair or a full replacement, our roofing crews have been hand selected for their integrity, cleanliness and craftsmanship. We are OSHA certified and hold regular safety training meetings for our crew foreman. Each of our formen and roofing crews take pride in excellence of craftsmanship in each project they completed. Mighty Dog takes pride in education on products and installation each of our crews bring to you home. Our crews take the Mighty Dog Pledge of being on-time, cleanliness, top dog communication and integrity. Being insured and licensed, you can feel safe and protected in your home that it is being taken care of by the right people!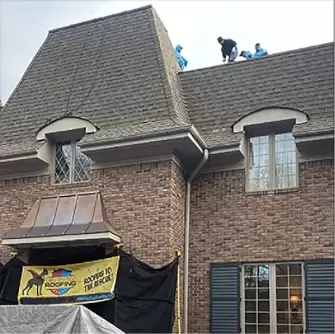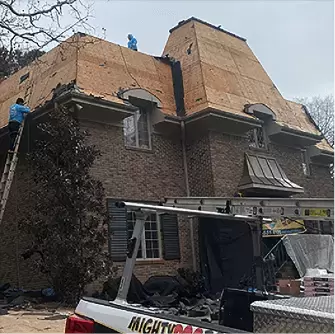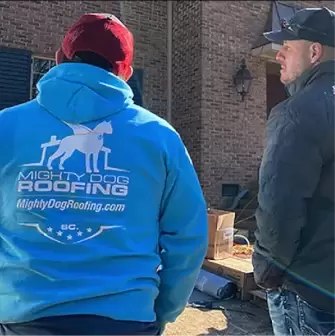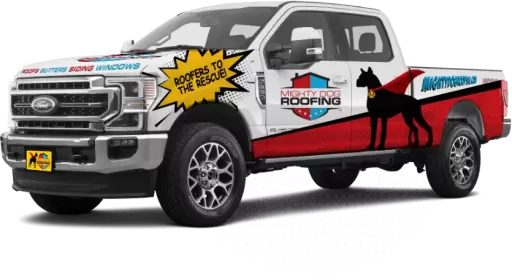 We are in your
neighborhood