Gutters Installation in
East DFW Texas
| | |
| --- | --- |
| | Full Check-Up With 25 Point Inspection |
| | Locally Owned & Nationally Backed |
| | Terms Up To 12 Years - APR As Low As 3.99% |
Free Estimate,
No Obligations!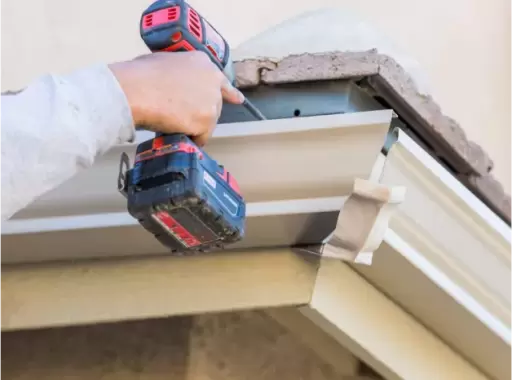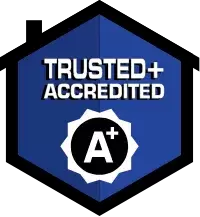 East DFW Texas Area Gutter Repair, Gutter Replacement, and New Installation
New gutters can be mostly functional or the envy of your neighbors. Either way, Mighty Dog Roofing is the professional gutter installation company you can trust with your East DFW Texas gutter system needs. We can install the right type of gutter to meet your needs, from seamless aluminum gutters with baked-on enamel finish to custom copper gutters and downspouts. It is your choice, but our Mighty Dog Pledge gives you peace of mind by ensuring we safely and effectively move rainwater from your East DFW Texas home's exterior with competitive pricing
Our Mighty East DFW Texas exterior professionals will give your gutter system a full check-up with our comprehensive 25 Point Inspection.
We will properly assess your gutter needs and the current system for any repairs or updates that might be warranted. We will review the bigger picture around the perimeter of your East DFW Texas home for issues that could lead to potential water damage issues, such as the trees surrounding your East DFW Texas home and any drainage issues we see around your East DFW Texas home's foundation
MIGHTY TESTIMONIALS
Excellent service and identified the issue right away. Would recommend Kirk to anyone that needs their roof looked at
Excellent service / prompt/ great job
We just got an inspection and it turns out we don't need a new roof!!! Great news! He did a very thorough and was happy to answer all our questions. A definite five star inspection!
Thorough inspection and quality, timely repair done on schedule.
Very professional. The other companies I received quotes from did not do as thorough of a job. They actually pointed out all of the problems before the work started.
GUTTER SERVICES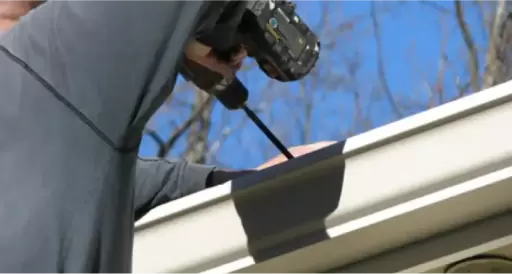 Gutter Repair
Typical repairs identified during an inspection may include fixing loose corners, securing sagging or pulling gutters back to your fascia board, caulking to repair dripping or leaking gutters, and diverting your downspouts to change the direction of water flow to protect your East DFW Texas home's foundation.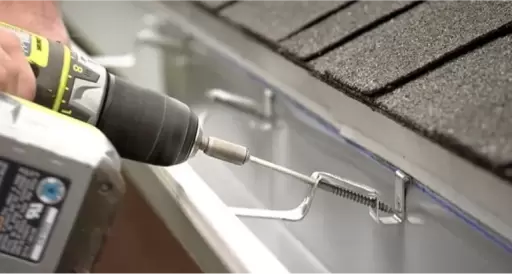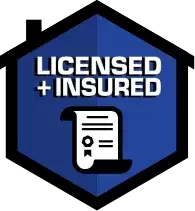 Installation of Seamless Gutters
Mighty Dog Roofing of East DFW Texas will install sturdy, dependable, and aesthetically pleasing seamless creative gutter systems. We find this to be the most cost-effective and sturdy solution, with less opportunity for leaks due to poor maintenance or breakage. We look at the number of gutters, total linear feet of material, and the gutters' layout to help you decide on a gutter system that will last for years.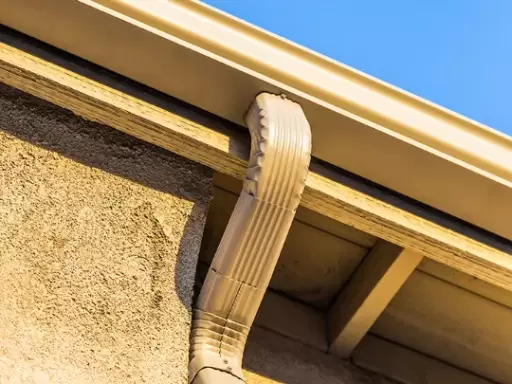 Sizes of Seamless Aluminum Gutters
We install both 5" and 6" high-quality seamless aluminum gutters at reasonable prices. Most East DFW Texas homes will use a 5" gutter, but our East DFW Texas professionals will discuss the advantages of each size considering many factors. We will look at the layout of your roofing system, noting the pitch. The East DFW Texas climate and the roof's age can also help us identify the size of gutters to recommend. Bringing our installation truck directly to your East DFW Texas property allows us to custom-fit your seamless gutters and install them the same day. Our color selection of your gutters and downspouts will also be discussed with you to make your whole exterior's appearance beautiful. We offer a variety of colors and materials too.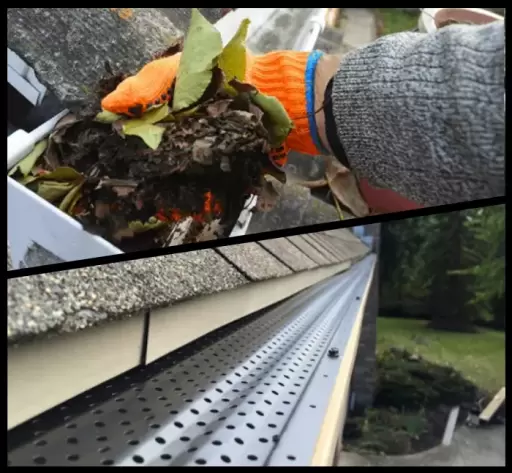 Gutter Guards/Protection
Does this look like you?
We dread a few jobs in the spring and fall, and one of those is cleaning gutters! Those gutters and downspout extensions must be free from debris such as leaves, trees, critters, and nests that can build up quickly without much notice causing corrosion and reducing the lifespan of your gutters and roof. Rather than drag that ladder out for gutter cleaning every 3-6 months, we recommend you invest in gutter guards. With just a little extra time and attention from our Mighty Gutter Professionals, we can give you that peace of mind to know your gutters are protected, and YOU can put that ladder away! We offer a variety of styles and colors to best match your East DFW Texas home and needs
GUTTER GUARD PARTNER
Bulldog Gutter Guard is an aluminum insert designed to securely fit into your gutter and handle the heaviest rainstorms.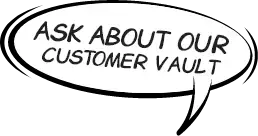 Why Your East DFW Texas Neighbors
Choose Mighty Dog's Roofing Professionals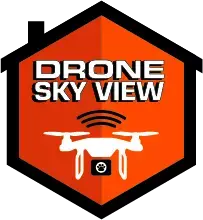 Innovative technology to assure best non-biased reporting
Many insurance companies approve of this technology for claims inspections
Realtors love our reporting to assure the health of a roof prior to a sale
Each report also includes weather data
Great for HOA's and apartment complexes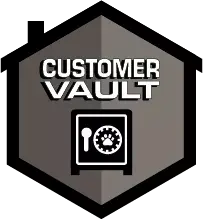 Safekeeping of your home's exterior records
Includes reports, pictures, products used, warranties
All communication throughout the project
Maintenance Records
Referrals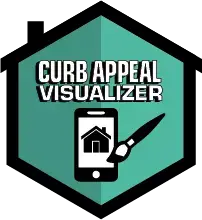 Do I like black or grey shingles better?
Color palettes for design help
We use images of YOUR house to design with before and after tools
All color and product information is kept in your vault for reference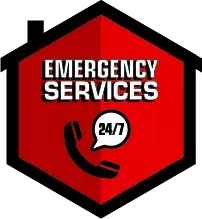 All emergency calls are taken 24/7
Don't wait until it is too late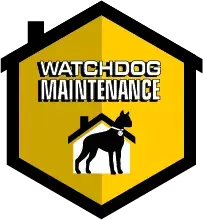 Annual exterior inspections
Year after year comparisons
Maintenance records can be shared with insurance companies
Valuable to realtors when selling your house
Can detect problems early; minimize repairs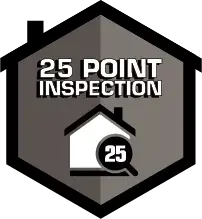 Diagnostic inspection of the entire exterior
Drone SuperScan Technology
All reports and findings kept in your vault
Personal consultation of findings shared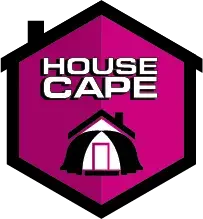 We think of your house as ours
Protect your landscaping
Easy cleanup
Neighbors love the attention to cleanliness
Less chance of nails left – magnets used during clean-up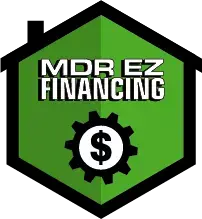 Can't afford it today? Your roof is saying you can't afford to wait
Many choices of lenders for every need
Deductible financing available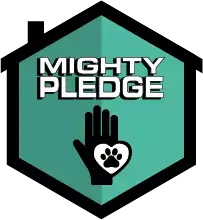 Top Dog Communication
On-Time Service
Cleanliness
Integrity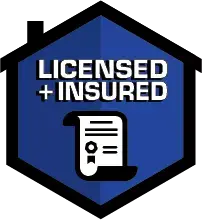 MDR is fully licensed roofer and insured
Crews are licensed and insured
We pull all permits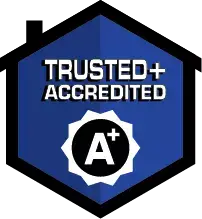 Accredited with the Better Business Bureau
A+ Rated
Accredited with all our partner vendors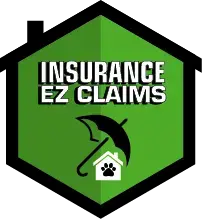 MDR uses insurance approved estimating software for claims
We work with your insurance company to verify claims
Work with insurance throughout the entire process
Insurance companies love our Drone Superscan reports for EZ Claims
Gutter FAQ's
Do I Need To Replace Gutters At The Same Time As My Roof?
Mighty Dog Says: Our East DFW Texas MDR inspectors will assess the condition of your gutters during your Mighty 25 inspection. You do not have to install gutters just because your roofing company is replacing your roof; however, there are a few things to keep in mind. First, replacing your existing gutters at the same time as the roof means your exterior will all have the same home improvement updates at the same time, and you will know they work together well. Also, if your East DFW Texas home has gutters with seams, this is a great time to switch to seamless gutters, which have more durability. These types of gutters will make your roof safer and more efficient. This is something to talk to your inspector about during your LIVE tour.
I Have Shingles On One Side Of My East DFW Texas House That Are Hanging Over The Rain Gutters. Is It Normal?
Mighty Dog Says: It sounds like the installation may have been incorrect. Shingles should only extend past the roof's drip edge by about ½ to ¾ of an inch. We can diagnose this during the inspection and repair this for you.
What Are Snow Guards? Do I Need Them?
Mighty Dog Says: Snow guards are installed near the eaves to effectively hold ice and snow in place until it melts. Our East DFW Texas MDR inspectors consultation will give you the best gutter options you will need for your particular East DFW Texas property.
Do I Need To Worry About Icicles On My Roof During The East DFW Texas Winter?
Mighty Dog Says: They are pretty to look at sometimes, but let's leave it for the Christmas tree. Icicles represent a problem known as ice dams, which form when the snow melts and refreezes the water before it can leave your roof and gutters. The ice dam clogs can then force water under the shingles, causing leaks. Our East DFW Texas MDR inspector will speak with you about this at your inspection and give you options to avoid this problem.
How Will You Protect My Landscaping, My Kids, And My Animals?
Mighty Dog Says: Our Mighty House Cape is designed for our gutter contractors to protect your East DFW Texas property, family, and pets. The House Cape is a plastic liner installed before any work on your property to catch debris and nails from the tear-off. Then our sales team will go over the East DFW Texas homeowners' property with a magnetic tool to pick up any lingering nails. This will ensure your lawn will look the same before, during, and after our work.
Do I Need To Pull My Permits?
Mighty Dog Says: As soon as an agreement is signed, we start the process of applying for permits required within your East DFW Texas community. We will also keep those in your customer vault
Will You Provide Me With Warranties For The Gutter Material?
Mighty Dog Says: There are two different types of warranties our East DFW Texas sales associate will share with you. One is our MDR 5-Year Workmanship Plus Warranty, and the other will be your manufacturer's warranty.
Who Is Putting On My Gutters, And Will It Be Supervised For Quality?
Mighty Dog Says: We hire experienced gutter installation professional crews in East DFW Texas who are trained, insured, and licensed to complete your gutter project.
Who Will I Be Able To Contact On The Day Of My Gutter Installation Project?
Mighty Dog Says: We will provide you with the contact information for a team of professionals in East DFW Texas who will be able to help you. Your East DFW Texas gutter installation services team is only a call or text away. You can always call us directly as well 1-833-MIGHTY4 for immediate help.
Who Will All Be On My Property On The Day Of The Professional Installation?
Mighty Dog Says: You will be communicated with before our arrival. But you should look forward to seeing your East DFW Texas sales representative from the East DFW Texas gutter installation company before any work being done starts and throughout the day to supervise the project with our experienced, valued East DFW Texas crews.
This location serves
the following areas
CALL 972-703-4717 FOR A FREE ESTIMATE TODAY!