About Greater Chattanooga Tennessee Team
Kyle Mize
For the initial 17 years of his career, Kyle Mize honed his leadership skills in operations within manufacturing entities such as Mohawk Industries and Grain Systems Inc. Focusing primarily on leading teams, refining processes, stimulating product innovation, and meeting performance targets, he grew both professionally and personally.
Now, as a stakeholder at Mighty Dog Roofing, he channels his passions toward delivering exceptional experiences for his clients, facilitated by superior product solutions executed by an outstanding Mighty Dog team.
He's been in Chattanooga since 2011 and continues to marvel at its evolution into a flourishing community.
He enjoys outdoor activities, coaching youth sports voluntarily, and cherishing moments with loved ones. Kyle's academic credentials include an MBA from Southern Illinois University at Edwardsville, a Bachelor of Science in Industrial and Enterprise Systems Engineering from the University of Illinois, and a Bachelor of Science in Engineering Physics from Illinois State University.
His mission at Mighty Dog is to become your trusted advisor for exterior home solutions, ensuring the best protection of your vital asset against the elements with the highest quality products and solutions.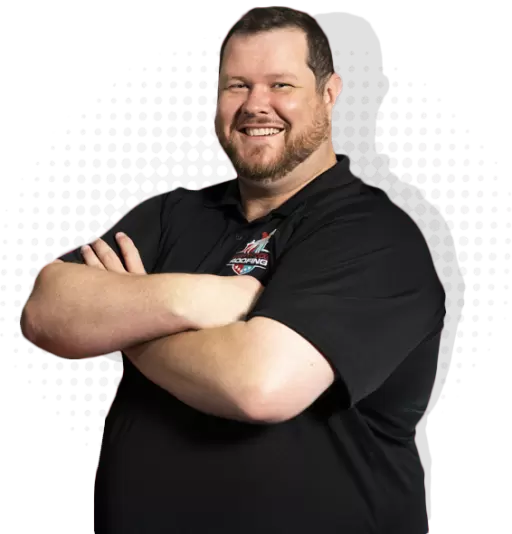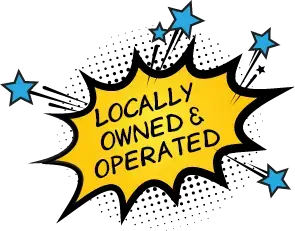 Far and away the best prize that life offers is the chance to work hard at work worth doing.
– Theodore Roosevelt
Meet the Team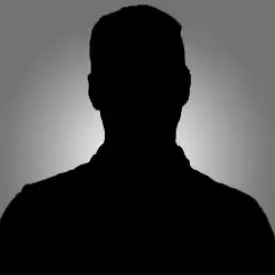 Sydney Phillips
Sales Representative
Sydney is a sales and real estate expert with over 10 years experience helping clients as a trusted home advisor. She is a graduate of Liberty University with a degree in Business Administration. Sydney will use her vast home knowledge to help our customers make the most informed decision on their most important asset.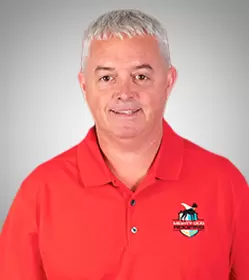 Shane Patterson
Project Manager
Shane is an operations professional with over 25 years experience in logistics and material management in the automotive, plastics, and consumer appliance industries. Shane will use his project management skills to ensure each job is executed with the utmost quality and timeliness for our clients.
Meet the mighty dogs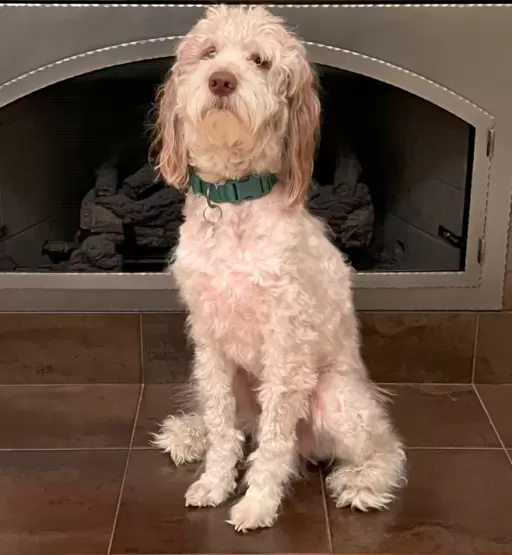 Bromley
Chief Treat Handler
I'm the big brother of the family. I make sure all our roof, gutter, siding, and window replacements are never a "ruff, ruff" experience. I even give our team treats and cuddles after a job well done!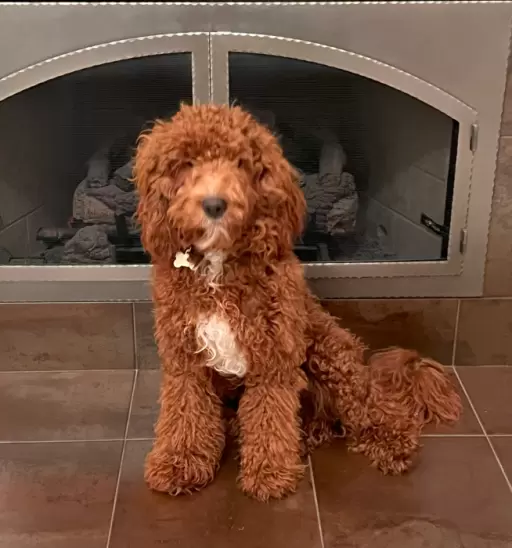 I'm little brother Patch. I ensure all of our repair work meets my standards by sniffing out any problems and correcting them on the spot! I often play fetch with the team once all of the repair work is "patched up."
MIGHTY DOG PLEDGES TO PROVIDE YOU WITH:
TOP DOG COMMUNICATION - We will be in touch with you throughout the project so you know what is going on every step of the way. We also have a 24-hour customer service support team to help answer any questions you may have.
ON-TIME SERVICE - When we say we are going to be there, we will. We value you your time and resources and appreciate you choosing us to care for your home.
CLEANLINESS - MDR has the best state of the art equipment to keep your home clean and safe during the construction process. We will bring in the Mighty House Cape to protect your landscaping and air conditioners from any damage which may occur. It is our pledge to you to leave your property with no debris or damage from anything we do.
INTEGRITY - We do what we say we are going to do. We stand behind your home's project for years to come with our Mighty Warranty Plus Watchdog Maintenance Program
MIGHTY TESTIMONIALS
I can't say thank you enough for all the help that was given to me. Very professional, courteous, and helpful. They did an amazing job and did a great job with clean up. I would highly recommend them.
I had my roof and gutters replaced. The crew was friendly and kept me updated throughout the install. They also did a great job with the install as well as the clean up.
Very professional from the office to the installers. Good value for great quality. I would recommend them and have already have done so. Give them a call.
Great company, Our roof came out amazing, straight cuts, everything laid nicely and the cleanup afterwards not a single nail anywhere.
Great job, professional crew, great experience. Highly recommend. Came on time, cleaned up, and roof looks great!
Mighty Dog Roofing is passionate about our community in Greater Chattanooga Tennessee. We wake up everyday and feel so immensely blessed (lucky) to live, work and play in our community that it is important for us to give back and be actively involved. "We love being in Greater Chattanooga Tennessee, and helping any way we can", said Kyle Mize. "From providing roofs to veterans and supporting our local Humane Society to participating in Habitat for Humanity efforts, Mighty Dog of Greater Chattanooga Tennessee wants to make a difference".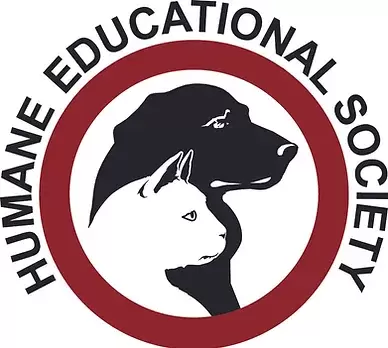 Our Team on Your Roof
Whether you have a repair or a full replacement, our roofing crews have been hand selected for their integrity, cleanliness and craftsmanship. We are OSHA certified and hold regular safety training meetings for our crew foreman. Each of our formen and roofing crews take pride in excellence of craftsmanship in each project they completed. Mighty Dog takes pride in education on products and installation each of our crews bring to you home. Our crews take the Mighty Dog Pledge of being on-time, cleanliness, top dog communication and integrity. Being insured and licensed, you can feel safe and protected in your home that it is being taken care of by the right people!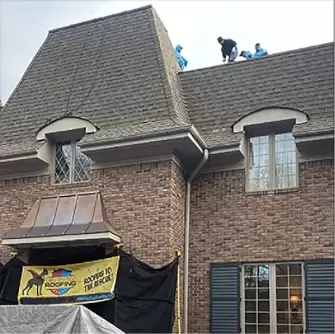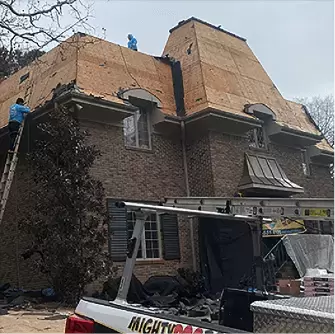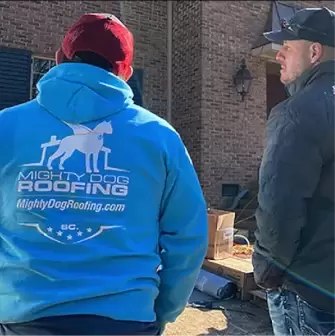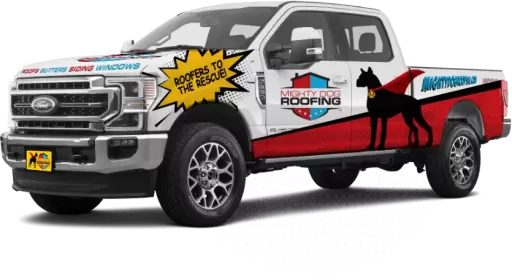 We are in your
neighborhood