About Hoover Alabama Team
Jason & Casey Greb
Owners, Casey, and Jason have called Birmingham home since 2005. They currently reside in Hoover with their three children, Connor, Carson and Courtlyn along with their two "Mighty Dogs" Cody and Charlie. As a family they are very active with youth sports, community, and church. Their family motto of "always do the right thing" is the foundation of their family business.
Casey's passion while in the banking industry had been helping clients achieve financial success by understanding their goals and working together to create a plan to get there. As with financial security, having a safe home is a primary goal for everyone. The ability to deliver that, is what attracted Casey to Mighty Dog Roofing. Jason's career has afforded him opportunities to help small and large businesses succeed by developing and implementing sustainable solutions while creating customer value. Providing security for families, building long lasting relationships, and bringing trust into the roofing business is their priority.
We are proud to be a part of the Birmingham community and are committed to being a company that the people of Birmingham are proud of. The value the Mighty Dog product and experience brings to the homeowner's largest investment is exceptional, let us come show you how!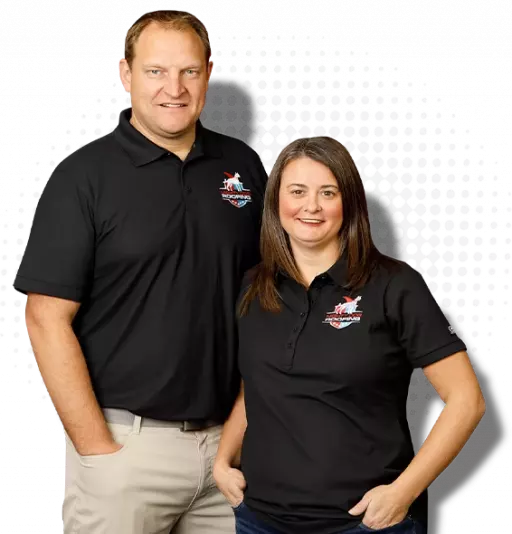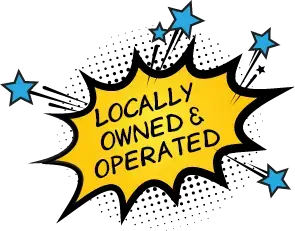 "What happened yesterday is history. What happens tomorrow is a mystery. What we do today makes a difference."
- Nick Saban
Meet the Team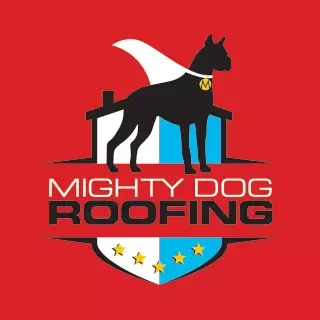 Cody is a golden retriever mix who likes to go for runs, quick to steal a snack from the counter and is always up for a good belly rub. Cody is fiercely loyal, a lap dog at heart and a great big brother (to both his human and canine siblings). In his free time he enjoys a good doggie cone, going for rides in the car and good long naps by the front door.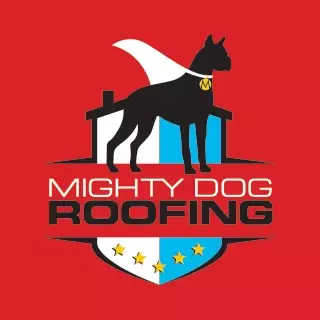 Charlie
Chief Fetching Officer
Charlie is a cockapoo who always has to have a toy, or a sock, to carry around, is attached to his older brother (Cody) and always wants to be around his people. Charlie love nothing more to be snuggled up close with his siblings, both human and canine and his favorite spot to hang is on top of the couch cushion. In his free time he enjoys a good game of fetch and taking a dip in the pool.
MIGHTY DOG PLEDGES TO PROVIDE YOU WITH:
TOP DOG COMMUNICATION - We will be in touch with you throughout the project so you know what is going on every step of the way. We also have a 24-hour customer service support team to help answer any questions you may have.
ON-TIME SERVICE - When we say we are going to be there, we will. We value you your time and resources and appreciate you choosing us to care for your home.
CLEANLINESS - MDR has the best state of the art equipment to keep your home clean and safe during the construction process. We will bring in the Mighty House Cape to protect your landscaping and air conditioners from any damage which may occur. It is our pledge to you to leave your property with no debris or damage from anything we do.
INTEGRITY - We do what we say we are going to do. We stand behind your home's project for years to come with our Mighty Warranty Plus Watchdog Maintenance Program
MIGHTY TESTIMONIALS
New to the team at Mighty Dog Roofing of Hoover and glad to be here. I know Mighty Dog Roofing was opened in Birmingham to provide a reliable and straightforward roofing company for the Birmingham community. Im proud to be associated with the local o... New to the team at Mighty Dog Roofing of Hoover and glad to be here. I know Mighty Dog Roofing was opened in Birmingham to provide a reliable and straightforward roofing company for the Birmingham community. Im proud to be associated with the local owners and to be supported from the experts of Mighty Dog from the Regional and National level. Give us a try and you'll see why we are the only roofing company you'll want for your Roofing, Windows, door, and gutter needs. Read more
Outstanding job. I am thrilled with my new roof. The installers got it all done in one day. Cleanup was some good that you would never know they had been there. I highly recommend Mighty Dog Roofing.
We had a great experience with Matt, his crew and Mighty Dog. They did a great job assessing and replacing our roof.
Mighty Dog Quickly worked with my insurance and gave them everything they needed to move forward. Showed up when the adjuster did and stayed involved throughout the entire process. Very professional and too quality.
I complained the Mighty Dog rep arrived with dog treats but we have cats (ha-ha)! Otherwise easy to work with, competitive bid, quick and efficient, attractive roof, good clean up.
Mighty Dog did a great job on my home! Matt was very responsive and went above and beyond to make sure it was done right and on schedule! I hope I don't need anything else but if I do, I'll definitely use these guys again
Mighty Dog Roofing is passionate about our community in Hoover Alabama. We wake up everyday and feel so immensely blessed (lucky) to live, work and play in our community that it is important for us to give back and be actively involved. "We love being in Hoover Alabama, and helping any way we can", said Jason & Casey Greb. "From providing roofs to veterans and supporting our local Humane Society to participating in Habitat for Humanity efforts, Mighty Dog of Hoover Alabama wants to make a difference".



Our Team on Your Roof
Whether you have a repair or a full replacement, our roofing crews have been hand selected for their integrity, cleanliness and craftsmanship. We are OSHA certified and hold regular safety training meetings for our crew foreman. Each of our formen and roofing crews take pride in excellence of craftsmanship in each project they completed. Mighty Dog takes pride in education on products and installation each of our crews bring to you home. Our crews take the Mighty Dog Pledge of being on-time, cleanliness, top dog communication and integrity. Being insured and licensed, you can feel safe and protected in your home that it is being taken care of by the right people!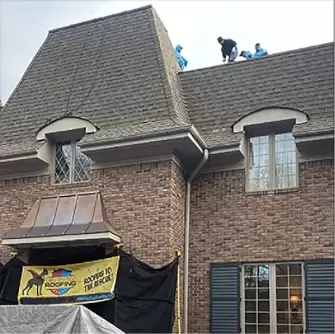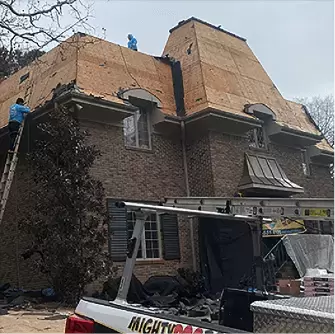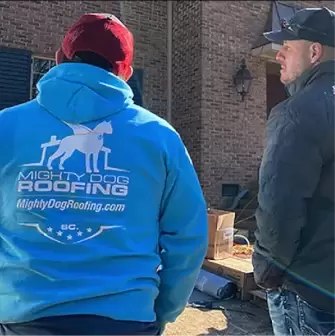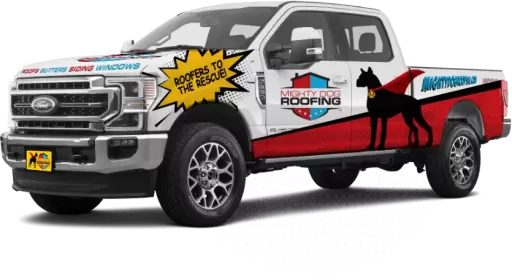 We are in your
neighborhood