About Plymouth Michigan Team
Dan and Mary Flanagan
Meet your dynamic duo that's coordinating roofing, siding and more for the roofers to the rescue in Ann Arbor! Here's a little bit about Dan and Mary: Dan's a University of Michigan graduate with a bachelor's in economics and a Master's in Business Administration. He served in the US Army Reserves as a Sergeant within their engineering battalion from 2002-2008. Mary's a proud Mighty Mom and has been for the past fifteen years. Both Dan and Mary were born and raised in the Ann Arbor area and share a deep passion and bond for their hometown community. They love all the recreational features and natural beauty that has a home in Southeast Michigan. Dan and Mary's passion for the area led to the creation of your Ann Arbor Mighty Dog, Dan and Mary can't wait to serve your neighborhood, family, and friends with high-quality and trustworthy home exterior solutions. When Dan and Mary aren't organizing the projects for your local Mighty Dog crew, you'll find them spending time with their 5 kids, participating in their church community, and finding new parks and areas to explore around the city. Be sure to give Dan, Mary, and the crew a call with any questions about your upcoming projects and ask about our free inspections.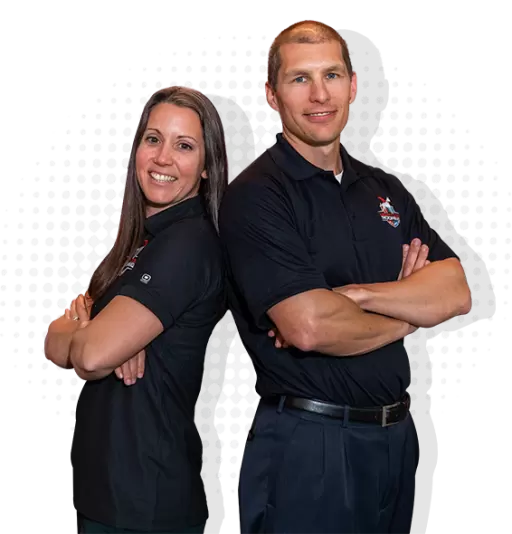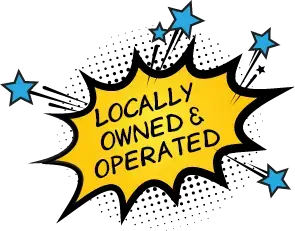 You can't go back and change the beginning, but you can start where you are and change the ending.
- C.S. Lewis
Meet the Team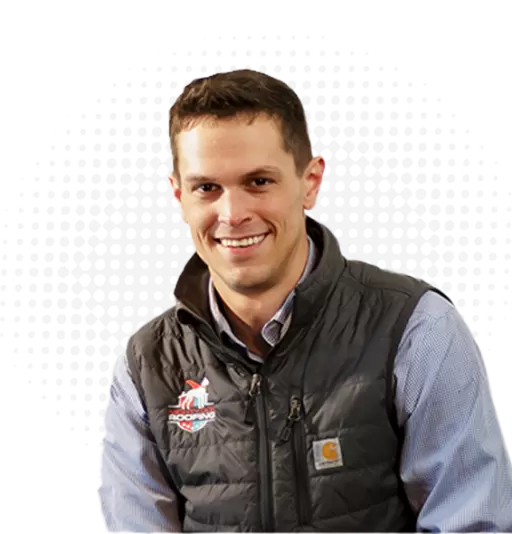 Zack Breakiron
General Manager
Zack comes from the mountains of Southwestern Pennsylvania. He has his B.S in Business Administration from Shippensburg University. Zack is a former pole vaulter and is no stranger to heights and setting the high standard both for himself and his clients. With an ironically witty personality, Zack is eager and ready to tackle your roofing projects. Outside of roofing, Zack enjoys photography, videography, spending time with his girlfriend Audrey & three and dogs; Pacer, the German Shorthaired Pointer, Molly, the Weimaraner, and the boxer pit-bull rescue Beau.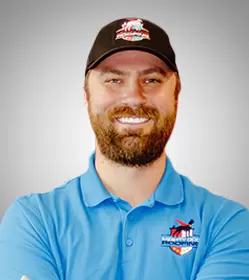 Neil Christensen
Exterior Specialist
Niel Christensen is a Southern California transplant who has been in the Midwest for the past three years. As the son of an architect, he has been around construction projects his entire life. Niel received his Associates degree at Riverside Community College before transferring to Humboldt State University (now Cal Poly Humboldt) where he obtained his Bachelors degree in English. He is married to his wife Crisha, a Michigan resident for most of her life. They have a three year old husky named Denali.
Meet the mighty dogs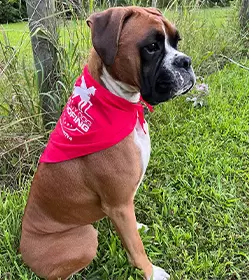 Brouhaha "Bru"
Team Clown
Brouhaha is a Boxer who lives up to his name. You will always find him where the action is! He has claimed all the best seats on the furniture and won't hesitate to sit on top of you if you are in "his" seat. Bru's superpower is making everyone laugh.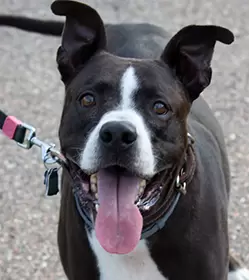 Beau is a mellow 9-year-old boxer-pit mix that will gladly give you the sloppiest kisses and the warmest cuddles. He actively promotes others to adopt & rescue dogs like himself from your local shelter or call our partners at the Human Society of Huron Valley.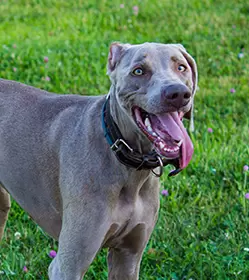 Molly is a silly 4-year-old Weimaraner who enjoys belly scratches and a full box of treats. Despite her ornery traits, you can always count on her to leave a big smile on your face.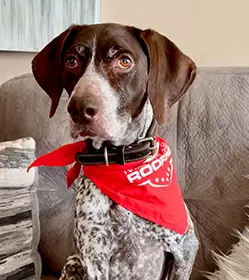 Meet Pacer the German Shorthaired Pointer. Mighty Dog's top roofing inspector assistant. She maybe 10 years old, but her spirit and energy are unmatched.
MIGHTY DOG PLEDGES TO PROVIDE YOU WITH:
TOP DOG COMMUNICATION - We will be in touch with you throughout the project so you know what is going on every step of the way. We also have a 24-hour customer service support team to help answer any questions you may have.
ON-TIME SERVICE - When we say we are going to be there, we will. We value you your time and resources and appreciate you choosing us to care for your home.
CLEANLINESS - MDR has the best state of the art equipment to keep your home clean and safe during the construction process. We will bring in the Mighty House Cape to protect your landscaping and air conditioners from any damage which may occur. It is our pledge to you to leave your property with no debris or damage from anything we do.
INTEGRITY - We do what we say we are going to do. We stand behind your home's project for years to come with our Mighty Warranty Plus Watchdog Maintenance Program
MIGHTY TESTIMONIALS
They have excellent customer service. Their team did exactly what they say they will and show up on time. Will definitely use again.
I had my roof and gutters replaced. The crew was friendly and kept me updated throughout the install. They also did a great job with the install as well as the clean up.
Very professional from the office to the installers. Good value for great quality. I would recommend them and have already have done so. Give them a call.
Great company, Our roof came out amazing, straight cuts, everything laid nicely and the cleanup afterwards not a single nail anywhere.
Great job, professional crew, great experience. Highly recommend. Came on time, cleaned up, and roof looks great!
Mighty Dog Roofing is passionate about our community in Plymouth Michigan. We wake up everyday and feel so immensely blessed (lucky) to live, work and play in our community that it is important for us to give back and be actively involved. "We love being in Plymouth Michigan, and helping any way we can", said Dan and Mary Flanagan. "From providing roofs to veterans and supporting our local Humane Society to participating in Habitat for Humanity efforts, Mighty Dog of Plymouth Michigan wants to make a difference".



Our Team on Your Roof
Whether you have a repair or a full replacement, our roofing crews have been hand selected for their integrity, cleanliness and craftsmanship. We are OSHA certified and hold regular safety training meetings for our crew foreman. Each of our formen and roofing crews take pride in excellence of craftsmanship in each project they completed. Mighty Dog takes pride in education on products and installation each of our crews bring to you home. Our crews take the Mighty Dog Pledge of being on-time, cleanliness, top dog communication and integrity. Being insured and licensed, you can feel safe and protected in your home that it is being taken care of by the right people!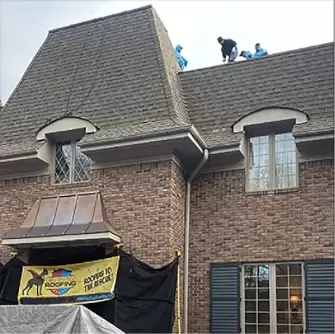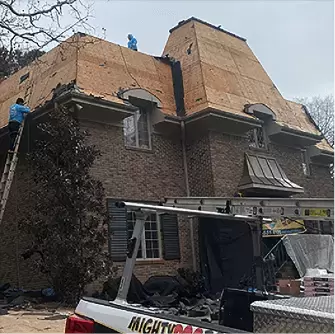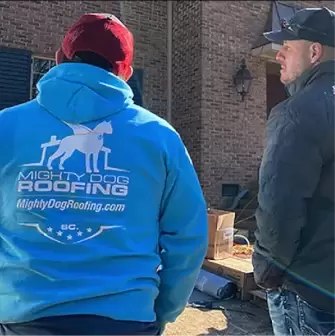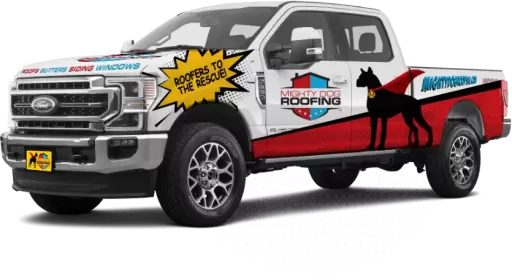 We are in your
neighborhood