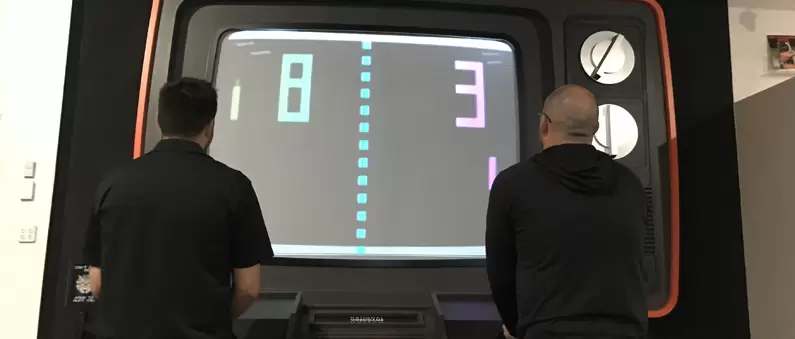 12 Things To Do in North Dallas-Fort Worth
If you're looking to spend a day shopping or checking out museums and attractions, you'll find plenty to do in North DFW
Published: 2022-07-28 20:57:20
As local roofing contractors we know this is a great place to live, work, and play because there's something for everyone. Whether you're looking to spend a day shopping, exploring new restaurants, or checking out museums and attractions, you'll find plenty to do here. Most of these activities are family-friendly, so everyone can join in on a day of fun and relaxation. Here are some of our favorite things to do in North DFW.
Arbor Hills Nature Preserve
Arbor Hills Nature Preserve is a must-see for anyone who loves the great outdoors. With over 200 acres of hiking and biking trails, this nature preserve is perfect for a day of exploring. You'll also find plenty of picnic areas, so you can pack a lunch and make a day of it. Arbor Hills Nature Preserve is home to many species of wildlife, so keep your eyes peeled for birds, squirrels, and other animals as you wander the trails.
National Videogame Museum
National Videogame Museum is dedicated to the history and preservation of video games. It has a variety of exhibits that showcase the evolution of video games, from early arcade games to modern console games. The museum also has a collection of rare and classic video games visitors can play. In addition to the exhibits, the National Videogame Museum also offers a variety of events and programs, hosting regular gaming tournaments, workshops, and speaker series. There's also a research library that contains over 50,000 items related to the history of video games.
Adventure Landing Dallas
Adventure Landing Dallas is an entertainment complex with go-karts, laser tag, a roller skating rink, an arcade, and miniature golf. The complex also has several restaurants and a bar. It's located in North Dallas, near the intersection of I-35 and I-635. This is one of the favorite places to visit, especially if you have kids because the youngest find laser tag, arcade, and go-karts fun. Adventure Landing Dallas also has a group of experts that put together birthday parties, team-building events, and other special occasions.
Crayola Experience Plano
Crayola Experience Plano is one of the best places to take your family if you're in North DFW. With 12 different hands-on attractions, there is something for everyone to enjoy. From coloring to making your crayons, there is plenty to do at Crayola Experience Plano. You can color in the world's largest coloring book or turn yourself into a work of art. There's also an on-site cafe, so you can refuel after a day of exploring.
Toyota Stadium
Toyota Stadium is a soccer-specific stadium home to FC Dallas of Major League Soccer. The stadium opened in 2005 and has a capacity of 20,500. Toyota Stadium also hosts the annual Frisco Classic college football game and other sporting events and concerts. Toyota Stadium is the perfect spot if you're a soccer fan or just looking for a fun place to watch a game. It's located in Frisco, about a 30-minute drive from Dallas.
Heritage Farmstead Museum
Heritage Farmstead Museum is a working farm and museum in Plano, Texas, that tells the story of life on a North Texas farm from 1890-1920. The farmstead includes a Victorian-style farmhouse, blacksmith shop, one-room schoolhouse, and other outbuildings. Visitors can participate in hands-on activities such as butter making and candle dipping or take a wagon ride around the farm. The Heritage Farmstead Museum is open Tuesday through Saturday from 10 am to 4 pm and Sunday from 1 pm to 4 pm. Admission is free for children three and under.
iFLY Indoor Skydiving
iFLY Indoor Skydiving is the perfect activity for those who want to experience the thrill of skydiving without jumping out of a plane. iFLY offers a safe and fun indoor skydiving experience that is perfect for all ages. The process is simple – you suit up in a flight suit, hop into the wind tunnel, and let the air do the rest. iFLY is located in North DFW and offers a variety of different package options to choose from. Professionals working there will help you every step of the way.
Electric Gamebox - Grandscape
Electric Gamebox - Grandscape is a family entertainment center that offers a variety of games and activities for all ages. They have something for everyone, from arcade games to laser tag. There is also a cafe on-site, so you can take a break and grab a bite to eat. The entertainment center is located in Grand Prairie, Texas, and is easy to get to from anywhere in the Dallas-Fort Worth area.
Texas Sculpture Garden
Texas Sculpture Garden is an open-air museum in North DFW that features a variety of contemporary sculptures. The Garden is open to the public during daylight hours, and there is no admission fee. Visitors can view the sculptures from different angles, see the sculptures in relation to their surroundings, and observe how the light affects the sculptures throughout the day. In addition to the statues, the Garden also features several walking trails, picnic areas, and benches where visitors can relax and enjoy the scenery.
Cavanaugh Flight Museum
Cavanaugh Flight Museum is a great place to visit in North DFW. With over 75 aircraft on display, the museum has something for everyone. Visitors can explore the history of aviation, learn about the science of flight, and see some of the unique aircraft in the world. The museum also offers a variety of hands-on activities, such as flight simulators and opportunities to build and fly model airplanes. All of this makes the Cavanaugh Flight Museum a great place to spend a day learning about the fascinating world of aviation.
Heard Natural Science Museum & Wildlife Sanctuary
Heard Natural Science Museum & Wildlife Sanctuary is home to over 270 animals, including birds, reptiles, amphibians, and mammals. In addition, the sanctuary features a variety of plant life, making it a great place to learn about the local ecosystem. Visitors can participate in educational programs, go on nature hikes, or simply enjoy the beautiful scenery. Heard Natural Science Museum & Wildlife Sanctuary is a great place to explore the outdoors and learn about the natural world.
Frisco Heritage Museum
Frisco Heritage Museum is a great place to learn about the history of Frisco, Texas. The museum offers various exhibits showcasing the city's past, including its early days as a railway town. Visitors can also see how the city has changed over time, from its early days as a sleepy suburb to its current status as one of the fastest-growing cities in the United States. In addition to its exhibits, the Frisco Heritage Museum also offers a variety of educational programs and events.
---
Other Activities Around The North Dallas-Fort Worth Area: