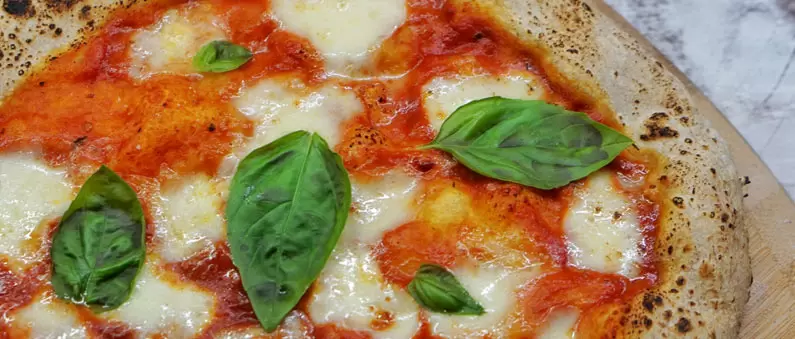 Best Places to Eat in Dayton, OH
No matter the size of your group or the variety of their palettes, you'll find something to enjoy in Dayton
Published: 2022-07-24 04:00:00
After a long day of doing Dayton roof repair, the employees at Mighty Dog can work up quite the appetite. Luckily, the dining culture in Dayton is rich and beaming with a wide variety of cuisines, both modern and traditional. Italian, European, American, and steakhouse cuisine round out Mighty Dog's list of the best places to eat in Dayton, Ohio.
No matter the size of your group or the variety of their palettes, you'll find something for the group to enjoy on this list. From informal to upscale, find the dining experience perfect for your occasion in today's entertainment blog.
Salar Restaurant and Lounge
Salar is a trendy and casual upscale lounge in the Oregon district which serves an eclectic fusion of Peruvian and French cuisine. The head Chef, Margot Blondet, describes their menu as featuring classic items with exciting twists influenced by world cuisine.
Salar features a unique brunch and dinner menu, a dessert menu, and a cocktail and wine list, as well as happy hour specials at their bar. Indoor and outdoor seating are available, and customers can reserve tables on their website.
The Spaghetti Warehouse
Spaghetti Warehouse is a chain restaurant with locations around Ohio, Texas, and New York. They are known for their classic Italian-style cuisine in combination with their distinctive festive and rustic decorations.
As the name suggests, the restaurant serves traditional Italian dishes like spaghetti, lasagna, and chicken parmesan, with family-friendly prices and atmospheres. They are a great place to host banquets or events, and also offer catering which can be booked on their aptly named website: meatballs.com.
Wheat Penny Oven + Bar
Wheat Penny is a pizza oven and bar located in the Oregon district. Their restaurant is spacious and inviting with its large, vaulted ceiling and warm, casual lighting.
Their signature menu item is their California-style pizzas, but they also offer a wide array of pastas and vegetable dishes, making this a great option for vegetarians and vegans.
A wide variety of spirits and cocktails are also available on their bar. You can see their drink and food menu on their website here.
Lily's Bistro
Lily's has operated in the Dayton area since 2013 but underwent a reimagining after 2020. Since then, the restaurant strives to make itself an inviting and budget-conscious eatery and drinkery.
Lily's describes their menu as southern style, with dishes like fried chicken, shrimp, and grits mixed with Polynesian and other tropical influences.
Lily's also has an extensive cocktail program and keeps a house-brew beer on tap for only $3, making this one of the best spots in Dayton for going out on a budget.
The Pine Club
Since 1947 the Pine Club has been operating a world-class steakhouse and claiming its spot as one of the great steakhouses in the country. The Pine Club takes pride in their elegant atmosphere and top-notch service in addition to their excellent food.
The Pine Club is an upscale restaurant, but their prices are reasonable given the product they are offering.
The Pine Club also delivers their signature steaks nationwide, a service which customers can order via their website.
Oakwood Club
Great steaks, wine, and excellent service have defined Oakwood Club since 1962. They use locally sourced ingredients, and ship in fresh seafood daily from multiple sources around the country. Nearly everything on the menu is made from scratch, reflecting their deep care for the quality of their product.
Oakwood Club is an upscale lounge-style steakhouse with classically posh décor and a warm, relaxed atmosphere. Oakwood club prides itself on outstanding service and their extensive wine list. Make reservations on their website.
Slyder's Tavern
Another longstanding Dayton institution is Slyder's Tavern, a grill and bar in the Belmont district. Slyder's is known for its relaxed, wood-paneled décor and classic American bar cuisine like burgers, wings, and of course, draft brews.
Their warm bar atmosphere is complimented with their 14 beers on rotating tap and a regularly changing selection of local and national craft brews.
Slyder's are a local favorite and are considered by many in the area to have the best burgers in Dayton.
Jimmie's Ladder 11
Since 2011, Jimmie's has been serving classic American-style food like burgers, chicken, and sandwiches, along with homemade soups and salads. They also offer a great selection of draft beers and cocktails.
Jimmie's is known for its great location on the site of a restored 19th century firehouse, which gives it a distinctive character from the outside.
Jimmie's has a party loft which is ideal for gatherings of up to 80 guests. Book reservations on their website.
Old Scratch Pizza & Beer
Old Scratch has been serving classic Neapolitan-style pies, appetizers, wine, and beer in the Midtown district since 2016.
Like the name implies, Old Scratch focuses on creating each pizza from scratch, quickly assembling them before firing them on high in a wood oven. They offer many house creations alongside the ability to create your own pie using their wide variety of ingredients, sauces, and crust dips.
Old Scratch offers options suitable for vegetarians, vegans, and those requiring gluten-free diets as well.
Canal St. Arcade + Deli
A unique twist on the traditional deli setting, Canal St. offers classic deli-style sandwiches, meats, breads, and cheeses, alongside their free-play arcade games which turn on daily at 5 PM.
Those looking to enjoy a relaxed and fun atmosphere will find it at Canal St. Arcade + Deli. Alongside their list of Smoking Goose and Boar's Head meats are artisan breads which are baked fresh and delivered daily by the dedicated staff.
Canal also offers breakfast sandwiches, soups, salads, and more, meaning any group will find something to like here.
Amber Rose Restaurant
Amber Rose is located in a historic building which has been standing since 1910. Stained glass windows circling the wood and leather interior design set the scene for Amber Rose's traditional eastern European menu.
Items to order here include Hungarian paprika chicken, beef stroganoff, and homestyle pot roast. You can wash these items down with their extensive list of beers and wines, including some hard-to-find European favorites.
Amber Rose offers online ordering, a banquet room for booking, catering, and curbside pickup.
TJ Chumps
TJ Chumps is a beer, burger, and sports bar located northeast of downtown Dayton, in Fairborn. With a great menu of classic American food as well as favorites like pizza, sandwiches, and soups and salads.
TJ Chumps is a sports bar so it's always a great spot to catch the game with a group of friends while enjoying a beverage from their excellent beer and wine list.
TJ Chumps is not just a bar and is suitable for families with their diverse menu and kid's options.
Red Robin Gourmet Burgers and Brews
The classic American chain of sit-down burger restaurants has a franchise in Dayton near the Benchwood Road exit of I-75. Red Robin's national presence promises quality food and a consistent level of service. It also means they have a rewards program for folks who enjoy eating there often.
Red Robin is known of course for their large, gourmet hamburgers which feature unique inspirations and ingredients. In addition to their burgers, Red Robin offers items like chicken tenders, soups, salads, and sandwiches.
Bob Evans
One of America's classic national diner chains, Bob Evans serves a wide variety of American-style food.
They are open 7 days a week from 7 AM to 9 PM. They have one menu for breakfast, lunch, and dinner, and serve everything all day long, meaning Bob Evans is one of the most consistent food experiences you can get outside of fast food.
Their family-friendly meal deals are perfect for any large family.
Texas Roadhouse
Texas Roadhouse is a popular chain steakhouse with several locations across the nation. There are two near Dayton, one in Fairborn to the east and one in Huber Heights north of the city.
As a steakhouse their most popular item is steak, but they also serve fish, chicken, burgers, ribs, and a number of appetizers like blooming onions.
There's a kid's menu, a standard list of domestic and imported draft beers, and plenty of country atmosphere to make any night at the Roadhouse a fun one for the whole family.
Mel-O-Dee Restaurant
Mel-O-Dee serves traditional American-style foods like fried chicken, French toast, pancakes, sandwiches, soups, salads, and steaks. They are open 7 days a week and serve all menu items at all times throughout the day.
This restaurant has been open since 1965 and is a staple in the Dayton community. Their all-day service and wide variety of menu items make this a great place for a lunch with colleagues or night out with friends.
George's Family Restaurant
George's serves American fare as well as traditional Greek options like gyros and Greek salads. George's has been operating in the Northridge community in Dayton for more than 25 years and has been named best restaurant in Dayton by both Dayton.com and Dayton Magazine.
George's is a fantastic place to enjoy a relaxed breakfast, lunch, or dinner. The décor is homestyle and totally informal. Come in and take a load off while perusing their large menu with options sure to satisfy anyone.
Troni's Pizza and Restaurant
Troni's offers traditional Italian flavors and ingredients with a relaxed atmosphere. Pizza and pasta combine with other Italian favorites like meatballs, garlic bread, fried calamari, and tiramisu.
The setting is intimate, as the restaurant is aisled by small square tables which place you in close proximity to your company. This small touch brings your friends and family closer while you enjoy the tastes of Italy.
Troni's offers a modest selection of imported and domestic beers as well to enhance your evening.
Mamma DiSalvo's Italian Ristorante
This is a classic-style Italian diner with vintage décor and a family-run atmosphere. Their menu offers traditional Italian favorites like lasagna and pizza, as well as garlic bread and Italian desserts like tiramisu.
Mamma DiSalvo's tries to distinguish itself with its family presence. The restaurant has been owned and operated by the DiSalvo family since 1979. They promise an authentic Italian family recipe that originates from the Abruzzi e Molise region. Their website calls it "one of Italy's best kept secrets."
Jay's Seafood
Jay's is one of Dayton's premier seafood restaurants and has been serving the area since 1976. Their menu consists of lots of seafood favorites like scallops, oysters, shrimp, and crab.
For those who don't love seafood, they also have other options like chicken and steak, including a filet mignon that can be paired with shrimp, lobster tail, or Alaskan king crab legs.
They recommend you make reservations for this upscale dining experience and can host groups as well. Check their website for reservations.
And check back frequently with the Mighty Dog entertainment blog for more great dining recommendations in your area.
Other Things Of Interest Around Dayton, Ohio