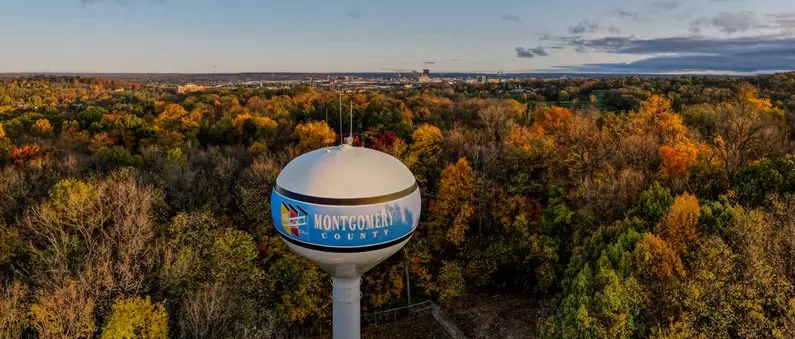 The Best Neighborhoods to Live in the Dayton Area (2022)
The Dayton area is full of many different vibrant neighborhoods, each with its own personality
Published: 2022-07-24 04:00:00
As a long-time Dayton roofing company, Mighty Dog knows the area is a great place to live.
This mid-sized city is home to roughly 140,000 residents and is known for its vibrant, friendly community. But, like any big city, the area is full of different neighborhoods, each with its own personality.
There is no right answer when choosing what neighborhood to visit or settle down in. However, having a little information on the best neighborhoods to live in in the Dayton area can help make your decision that much easier.
Shroyer Park
Shroyer Park is one of the more prominent neighborhoods in the Dayton area, with a population of 3,668 and growing. The neighborhood is an urban/suburban mix and attracts many young professionals. The area's diversity makes it a wonderful place for the younger generation to meet new people. The neighborhood is also known for having a thriving nightlife, allowing the residents to unwind and relax at the end of a busy day.
Patterson Park
Home to some 1,500 individuals, Patterson Park is a neighborhood located within Montgomery County known for its urban/suburban mix. This is a popular area for young professionals looking to settle down in their first home, though it is a neighborhood known for those seeking an excellent place to raise a family. While the area has several parks to visit, it's most known for its local nightlife with various bars and restaurants, including the Patterson Pub.
Pheasant Hill
Pheasant Hill is another neighborhood located in Montgomery County with a population of 2,604. This area of Dayton is a terrific place for those with families or those looking to settle down. Those living in this neighborhood tend to own their homes, and the many parks in the area make it a welcoming place to raise a family.
Forest Ridge/Quail Hollow
For those looking for a more sparse, suburban neighborhood, the Forest Ridge/Quail Hollow neighborhood could be the perfect solution. This diverse neighborhood of roughly 3,658 residents has a wonderful reputation amongst families, with several schools to choose from, including Brantwood Elementary, Fairborn Intermediate, and Fairborn High School – just to name a few. In total, 13 public schools cater to the Forest Ridge/Quail Hollow neighborhood.
Oakwood
As one of the larger neighborhoods on this list, Oakwood has a population of roughly 8,958 and is one of the most highly rated neighborhoods in the Dayton area. While the area is excellent for young professionals, it's also a highly sought-after neighborhood for those looking to settle down with their families, thanks to the vast array of parks and highly rated public schools. The area is also home to the popular Oakwood Farmers' Market.
Englewood
Another growing neighborhood in the Dayton area is the Englewood neighborhood. This Dayton suburb has a population of 13,464, primarily families and retirees. One of this neighborhood's most highly visited parks is the Englewood MetroPark – a 1,900-acre area comprised of lakes, wetlands, meadows, and wooded areas. The MetroPark is also home to the Blue Heron Disc Golf Course and the Benedict Blincoe Wildlife Observation Area.
Bellbrook
Located in Greene County, Bellbrook has earned its name as one of the best neighborhoods in the Dayton area. With a population of 7,277, this neighborhood has a more rural setting, making it a great place for growing families. Sixty-eight private and public schools serve this area, all of which have a high rating, ensuring that your children receive the best education possible. The area also has several beautiful parks, restaurants, and cafes, including McIntosh's Pub & Grub and The Blue Berry Café.
Five Points
The Five Points neighborhood is a popular area for those looking to retire, though it is still an area that does cater to established families as well. This neighborhood boasts a population of roughly 1,600, with 47 public and private schools serving the area. One of the biggest draws to this neighborhood is the high rating for working individuals, thanks to favorable employment rates and increased job and business growth.
Beavercreek
Beavercreek is a popular suburb for young professionals and families located in Greene County. The neighborhood is one of the largest on this list, with an overall population of 47,343. With positive rankings in housing, diversity, and crime/safety, those living and visiting this neighborhood can relax and enjoy the many restaurants and parks in this area, including BD's Mongolian Grill, La Colombiana Restaurante, and Pies & Pints.
Huber Heights
Huber Heights is another excellent suburb of Dayton with a rough population of 40,465. Thanks to the many parks in the area, this area is popular for budding families and young professionals just setting out on their own. Some popular parks include the Canal Lock Park historical area and mini-park and the Flyer Field at Kitty Hawk Park (a popular dog park!).
Mighty Dog Roofing – Serving the Dayton Area
Whether buying a home in the Dayton area or looking for some help with your roofing, Mighty Dog Roofing is a simple phone call away!
Have questions or need some advice? Contact our team today!
Other Things Of Interest Around Dayton, Ohio