Jens & Ralph Dickmeis
Jens, a settler of Howe, Texas since March 2022, was drawn to the area by the warmth of its people and the lifestyle this community offered. A man of many interests, Jens is an enthusiastic scuba diver and a passionate RC aviation hobbyist. He is always in the mood for a good book, especially if it's in the realm of science fiction. As someone who enjoys computer programming, he is intrigued by the complexities of coding and the power of technology. He also finds joy in spending quality time outdoors, in the company of his beloved dogs. He is also someone who loves staying active, and his favorite way of starting the day is going on a long hike.
Inspired by his brother's positive experience in this community, Ralph Dickmeis decided to move to Howes himself in September 2023 and embark on a new professional journey. After dedicating 24 years to his career in the military and police, Ralph felt it was the right time to invest his dedication, drive, and rich professional experience in his own business. And who better to partner with than his brother Jens?When he's not busy building a Mighty Dog Roofing business with his brother, Ralph's personal interests include fitness training, RC aviation, and classic vehicles.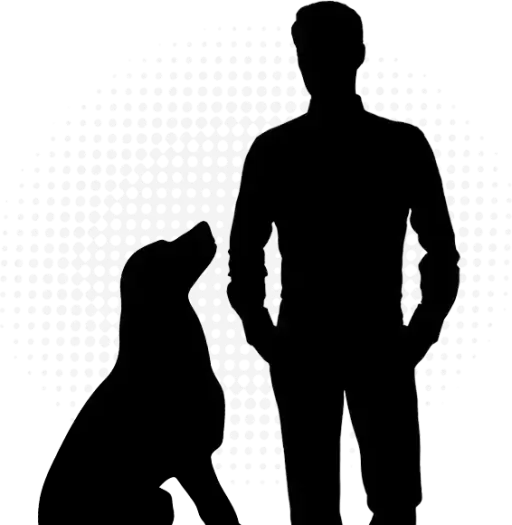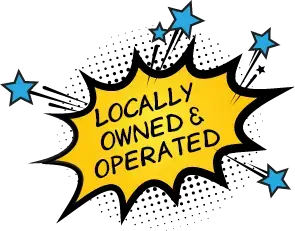 I hire smart people so they can tell me what to do.
– Steve Jobs
Meet the Team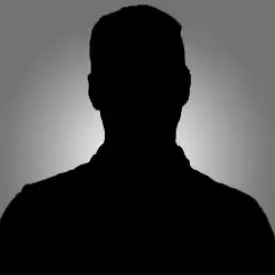 Meet the mighty dogs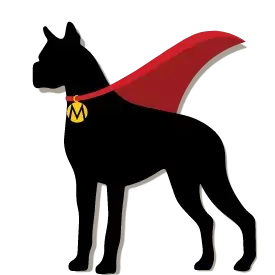 MIGHTY DOG PLEDGES TO PROVIDE YOU WITH:
TOP DOG COMMUNICATION - We will be in touch with you throughout the project so you know what is going on every step of the way. We also have a 24-hour customer service support team to help answer any questions you may have.
ON-TIME SERVICE - When we say we are going to be there, we will. We value you your time and resources and appreciate you choosing us to care for your home.
CLEANLINESS - MDR has the best state of the art equipment to keep your home clean and safe during the construction process. We will bring in the Mighty House Cape to protect your landscaping and air conditioners from any damage which may occur. It is our pledge to you to leave your property with no debris or damage from anything we do.
INTEGRITY - We do what we say we are going to do. We stand behind your home's project for years to come with our Mighty Warranty Plus Watchdog Maintenance Program
MIGHTY TESTIMONIALS
They have excellent customer service. Their team did exactly what they say they will and show up on time. Will definitely use again.
I can't say thank you enough for all the help that was given to me. Very professional, courteous, and helpful. They did an amazing job and did a great job with clean up. I would highly recommend them.
I had my roof and gutters replaced. The crew was friendly and kept me updated throughout the install. They also did a great job with the install as well as the clean up.
Very professional from the office to the installers. Good value for great quality. I would recommend them and have already have done so. Give them a call.
Great job, professional crew, great experience. Highly recommend. Came on time, cleaned up, and roof looks great!
Mighty Dog Roofing is passionate about our community in Howe Texas. We wake up everyday and feel so immensely blessed (lucky) to live, work and play in our community that it is important for us to give back and be actively involved. "We love being in Howe Texas, and helping any way we can", said Jens & Ralph Dickmeis. "From providing roofs to veterans and supporting our local Humane Society to participating in Habitat for Humanity efforts, Mighty Dog of Howe Texas wants to make a difference".



Our Team on Your Roof
Whether you have a repair or a full replacement, our roofing crews have been hand selected for their integrity, cleanliness and craftsmanship. We are OSHA certified and hold regular safety training meetings for our crew foreman. Each of our formen and roofing crews take pride in excellence of craftsmanship in each project they completed. Mighty Dog takes pride in education on products and installation each of our crews bring to you home. Our crews take the Mighty Dog Pledge of being on-time, cleanliness, top dog communication and integrity. Being insured and licensed, you can feel safe and protected in your home that it is being taken care of by the right people!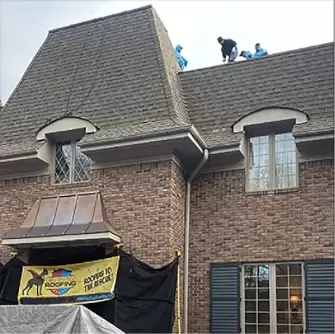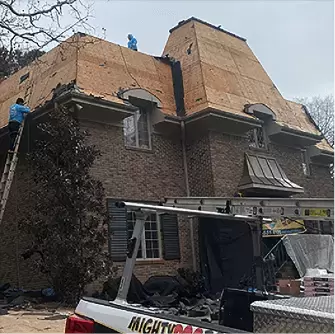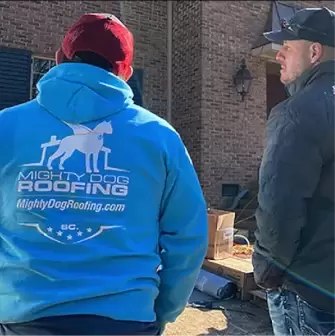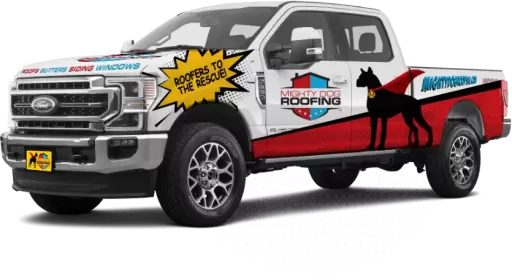 We are in your
neighborhood