About Metairie Louisiana Team
TIMRA COUTO
Timra is an experienced Sales Director with over 25 years working for an international, importing company and businesses from big box stores to small, seasonal pop-ups. She was previously the Project Manager for the Permanent Canal Closure and Levee Restoration Project in New Orleans after Hurricane Katrina. "I treat everyone with respect and value all jobs and positions as important in an organization," she said. "I believe faith, love and hope will bring joy to anyone." A native of Las Vegas, Timra spent time in the North Alabama area known as "The Shoals." Home to the Muscle Shoals Sound Studio and Fame Studios, she formed her love of music here. "I found myself visiting New Orleans more and more over the years," Timra said. "It just felt comfortable, and I moved here permanently in 2010." She enjoys experiencing different landscapes, architecture and cultures through gardening, cooking, throwing clay and travel. She has two, beautiful daughters, four amazing grandchildren and even two cool sons-in-law. She said, "they make my heart full."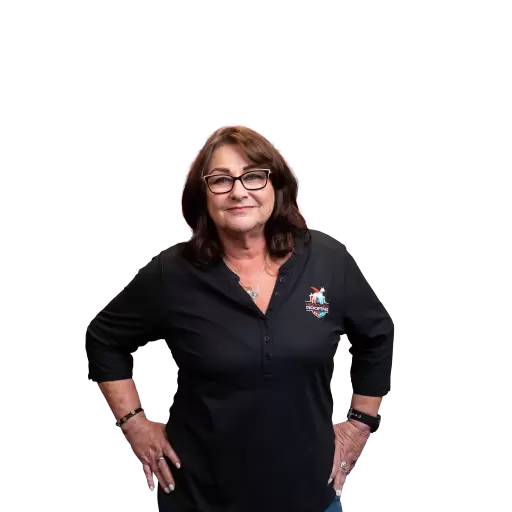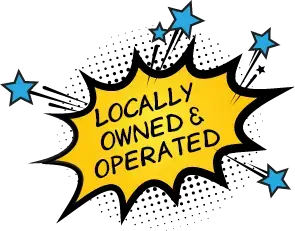 "People do their jobs because they have to, they do it well because they choose to!"
Meet the Team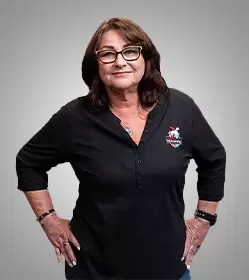 Timra Couto
General Manager / Partner
Timra is an experienced Sales Director with over 25 years working for an international, importing company and businesses from Big Box stores to small, seasonal pop-ups. She was previously the Project Manager for the Permanent Canal Closure and Levee Restoration Project in New Orleans after Hurricane Katrina. "I treat everyone with respect and value all jobs and positions as important in an organization," she said. "I believe faith, love and hope will bring joy to anyone." A native of Las Vegas, Timra spent time in the North Alabama area known as "The Shoals." Home to the Muscle Shoals Sound Studio and Fame Studios, she formed her love of music here. "I found myself visiting New Orleans more and more over the years," Timra said. "It just felt comfortable, and I moved here permanently in 2010." She enjoys experiencing different landscapes, architecture and cultures through gardening, cooking, throwing clay and travel. She has two, beautiful daughters, four amazing grandchildren and even two cool sons-in-law. She said, "they make my heart full."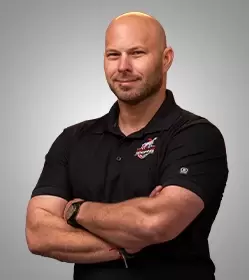 Mike Nolan
Production Manager / Sales
Mike served in the U.S. Army and is a decorated veteran of the Iraq War. He is a native of New Orleans and has over 20 years' experience in electrical work. He is an experienced project manager specializing in multi-million-dollar projects for Johnson's Control, including automation systems upgrades in Louisiana State Office Buildings from New Orleans to West Monroe, the Port of New Orleans buildings and terminals, and Children's Hospital New Orleans. "My family and the future of my kids is what drives me to achieve more each day," Mike said. "I am constantly continuing my education in my field and advancing my skills in sales, customer relations, new products and business growth. I truly stand behind Mighty Dog's mission to change the communities' outlook on home improvement contractors, the products we sell and our WHY." Mike, a graduate of Holy Cross, and his wife Emily have two children, Payton and Ronin, and their Mighty Dog Maltese Leo. He enjoys spending time with family and friends outdoors and enjoying different aspects of New Orleans culture such as fishing, backpacking, festivals, art exhibits, attending his daughter's dance recitals and riding ATVs.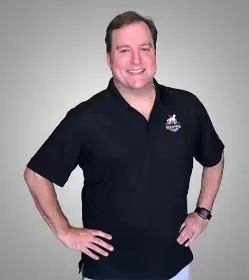 Jarrod Ravencraft
Marketing
Jarrod is a strategic marketing and communications specialist with previous experience in healthcare, transportation and education in Louisiana and Mississippi. He is a native of Liberty, Miss. Due to family struggles and loss, he is actively involved with the American Red Cross, American Heart Association, Alzheimer's Association and American Cancer Society. When he's not supporting his University of Southern Mississippi Golden Eagles, you'll find him in a yoga pose, cycling along the Lafitte Greenway, out and about in the French Quarter, traveling or hosting family and friends in New Orleans.
Meet the mighty dogs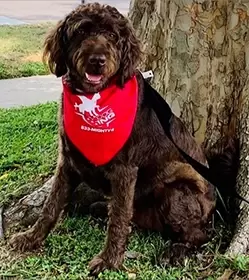 MIGHTY DOG PLEDGES TO PROVIDE YOU WITH:
TOP DOG COMMUNICATION - We will be in touch with you throughout the project so you know what is going on every step of the way. We also have a 24-hour customer service support team to help answer any questions you may have.
ON-TIME SERVICE - When we say we are going to be there, we will. We value you your time and resources and appreciate you choosing us to care for your home.
CLEANLINESS - MDR has the best state of the art equipment to keep your home clean and safe during the construction process. We will bring in the Mighty House Cape to protect your landscaping and air conditioners from any damage which may occur. It is our pledge to you to leave your property with no debris or damage from anything we do.
INTEGRITY - We do what we say we are going to do. We stand behind your home's project for years to come with our Mighty Warranty Plus Watchdog Maintenance Program
MIGHTY TESTIMONIALS
Mighty Dog roofing were very professional and did a great job. They left my yard clean which was great.
Did an excellent job .was very happy with the entire experience
I can't say thank you enough for all the help that was given to me. Very professional, courteous, and helpful. They did an amazing job and did a great job with clean up. I would highly recommend them.
Very professional from the office to the installers. Good value for great quality. I would recommend them and have already have done so. Give them a call.
Great company, Our roof came out amazing, straight cuts, everything laid nicely and the cleanup afterwards not a single nail anywhere.
Mighty Dog Roofing is passionate about our community in Metairie Louisiana. We wake up everyday and feel so immensely blessed (lucky) to live, work and play in our community that it is important for us to give back and be actively involved. "We love being in Metairie Louisiana, and helping any way we can", said TIMRA COUTO. "From providing roofs to veterans and supporting our local Humane Society to participating in Habitat for Humanity efforts, Mighty Dog of Metairie Louisiana wants to make a difference".



Our Team on Your Roof
Whether you have a repair or a full replacement, our roofing crews have been hand selected for their integrity, cleanliness and craftsmanship. We are OSHA certified and hold regular safety training meetings for our crew foreman. Each of our formen and roofing crews take pride in excellence of craftsmanship in each project they completed. Mighty Dog takes pride in education on products and installation each of our crews bring to you home. Our crews take the Mighty Dog Pledge of being on-time, cleanliness, top dog communication and integrity. Being insured and licensed, you can feel safe and protected in your home that it is being taken care of by the right people!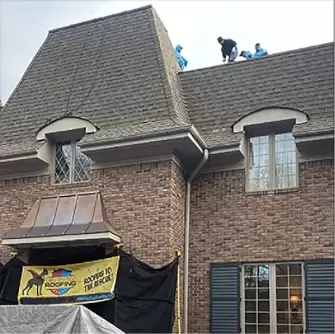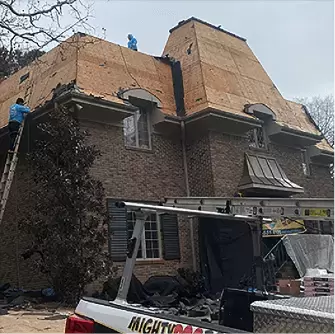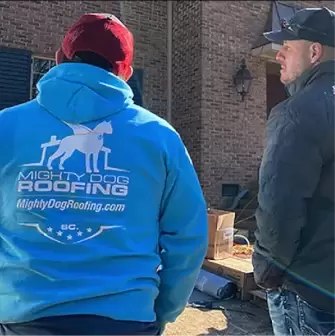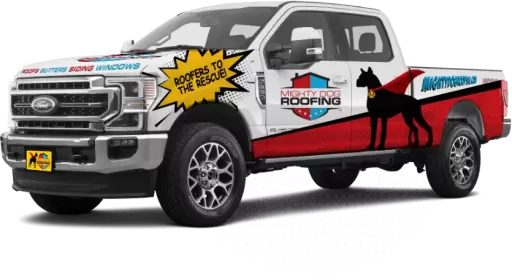 We are in your
neighborhood