About Paramus New Jersey Team
Anthony Traficante and Jose Beras
Anthony Traficante & Jose Beras own and operate Mighty Dog Roofing in Northeast New Jersey. Both are Bergen County residents who are excited to work with all their neighbors to help them with their roofing, gutter, siding, and window needs!
Anthony's experience in the construction industry, as well as investments in real estate gives him in-depth knowledge of the importance of market value and how necessary it is to maintain the exterior of your home.
He is excited to grow a great local business in our community and bring Mighty Dog Roofing's excellent customer experience to his friends and neighbors. Any time Anthony accomplishes a goal, he challenges himself to a more difficult one. It is his way of continually becoming a better person for himself, for others, for the community, and the world.
When not running Mighty Dog, Anthony works on improving both his mind and his body. He enjoys working out, reading, meditating, and doing research.
Jose was born in the Dominican Republic and moved here in his early 20s alongside his wife and two young children. Both his kids attended school and were raised in Bergen County. Jose is an electrician as well as having a wide variety of construction experience.
With his work ethic and reliability, Jose felt that he could change the stigma of the roofing industry with the "Mighty Dog Pledge" of Integrity, Top Dog Communication, On-Time Service and Cleanliness. His goal now is for his team to become your trusted partner as you make decisions to improve and protect your home. His team will work with you to determine your exact needs and ensure you get the client experience expected when making any major financial decision about your home.

Contact Anthony, Jose, and the Mighty Dog team for all your roof and home exterior needs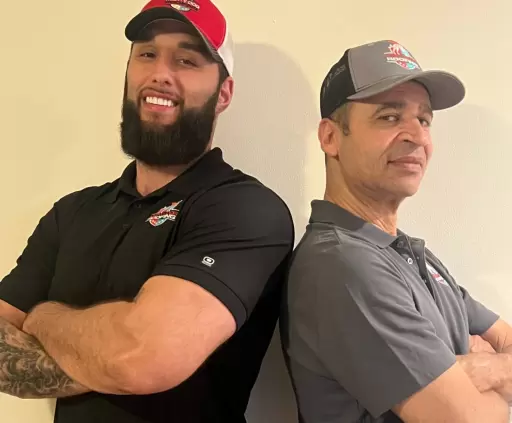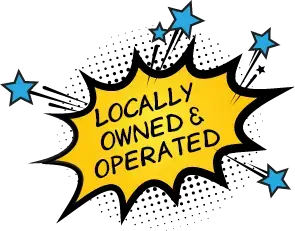 Meet the Team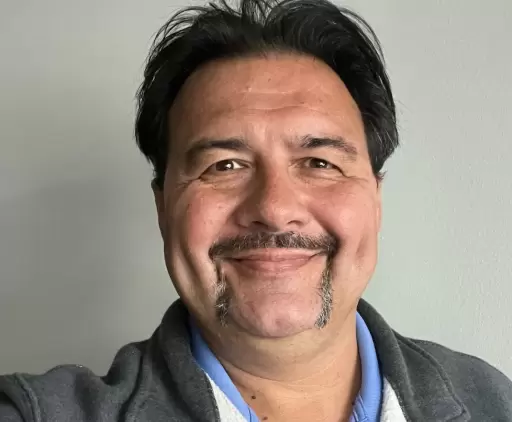 Bill Carter
General Manager
Bill is a lifelong Bergen County resident who comes to Mighty Dog with a diverse background in operations as well as print & digital media. His goal is to help our customers receive the best quality service in the industry. He is excited to help bring all that Mighty Dog Roofing offers to his home county. Bill wants his neighbors to know that Mighty Dog is not just about roofing and that we also offer siding, windows and gutter sales and installation. He is incredibly proud not to be backed by just the Mighty Dog Franchise, but also the Owens Corning Platinum Partnership, which really allows us to provide some of the best quality products and warranties on the market today.
Meet the mighty dogs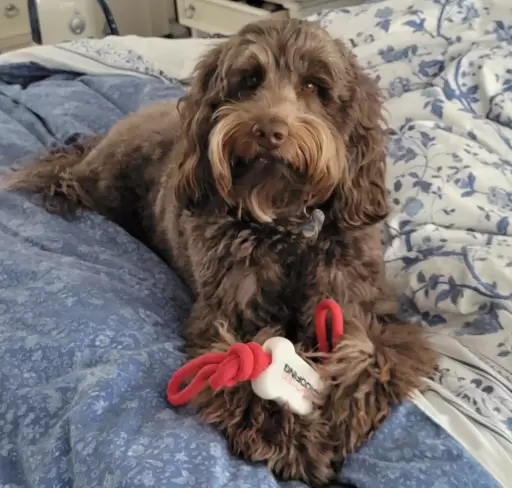 Meet our Mighty Dog Bailey! When you need a Ruff or for that matter a Roof, Bailey is never far away. An Australian Labradoodle and lifelong Bergen County resident herself, she loves being a member of the Mighty Dog Team!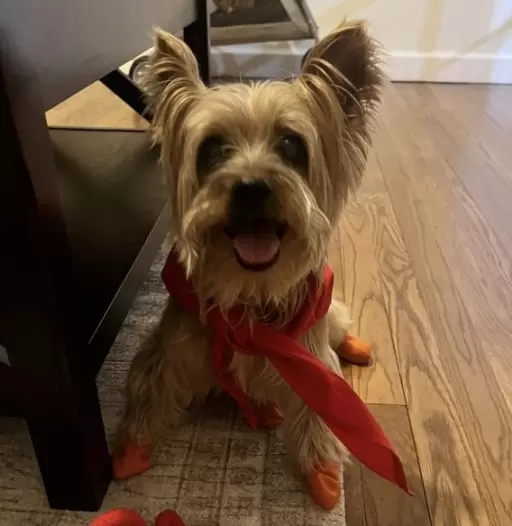 Hey guys! Meet Teddy our Mighty Dog Roofer who is a fearless and tenacious mix of courage and loyalty. Born and raised under the rooftops of Bergen County this Mighty Roofer discovered his passion for heights and construction at an early age. Armed with an exceptional sense of balance, unmatched agility, and an unwavering determination, Teddy is always ready to lend a helping paw and run to the rescue. He is known for his friendly demeanor, unwavering loyalty, and strong work ethic. Always eager to please, he thrives on teamwork and is a reliable companion for his family. When he's not busy conquering roofing, he enjoys outdoor adventures, long walks, and spending quality time with his human family. So, next time you're in need of a mighty companion to help you conquer your roofing challenges, look no further than our Mighty Dog Teddy!
MIGHTY DOG PLEDGES TO PROVIDE YOU WITH:
TOP DOG COMMUNICATION - We will be in touch with you throughout the project so you know what is going on every step of the way. We also have a 24-hour customer service support team to help answer any questions you may have.
ON-TIME SERVICE - When we say we are going to be there, we will. We value you your time and resources and appreciate you choosing us to care for your home.
CLEANLINESS - MDR has the best state of the art equipment to keep your home clean and safe during the construction process. We will bring in the Mighty House Cape to protect your landscaping and air conditioners from any damage which may occur. It is our pledge to you to leave your property with no debris or damage from anything we do.
INTEGRITY - We do what we say we are going to do. We stand behind your home's project for years to come with our Mighty Warranty Plus Watchdog Maintenance Program
MIGHTY TESTIMONIALS
They have excellent customer service. Their team did exactly what they say they will and show up on time. Will definitely use again.
I can't say thank you enough for all the help that was given to me. Very professional, courteous, and helpful. They did an amazing job and did a great job with clean up. I would highly recommend them.
I had my roof and gutters replaced. The crew was friendly and kept me updated throughout the install. They also did a great job with the install as well as the clean up.
Very professional from the office to the installers. Good value for great quality. I would recommend them and have already have done so. Give them a call.
Great job, professional crew, great experience. Highly recommend. Came on time, cleaned up, and roof looks great!
Mighty Dog Roofing is passionate about our community in Paramus New Jersey. We wake up everyday and feel so immensely blessed (lucky) to live, work and play in our community that it is important for us to give back and be actively involved. "We love being in Paramus New Jersey, and helping any way we can", said Anthony Traficante and Jose Beras. "From providing roofs to veterans and supporting our local Humane Society to participating in Habitat for Humanity efforts, Mighty Dog of Paramus New Jersey wants to make a difference".



Our Team on Your Roof
Whether you have a repair or a full replacement, our roofing crews have been hand selected for their integrity, cleanliness and craftsmanship. We are OSHA certified and hold regular safety training meetings for our crew foreman. Each of our formen and roofing crews take pride in excellence of craftsmanship in each project they completed. Mighty Dog takes pride in education on products and installation each of our crews bring to you home. Our crews take the Mighty Dog Pledge of being on-time, cleanliness, top dog communication and integrity. Being insured and licensed, you can feel safe and protected in your home that it is being taken care of by the right people!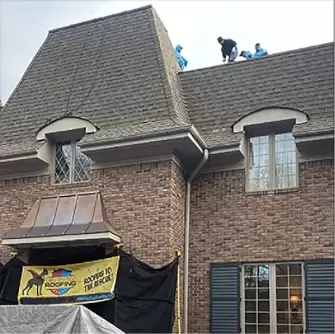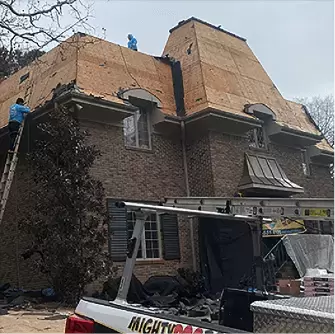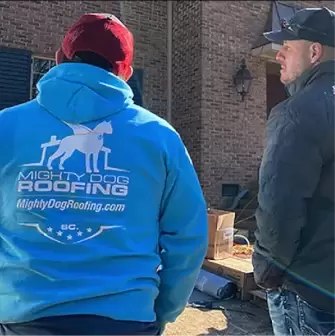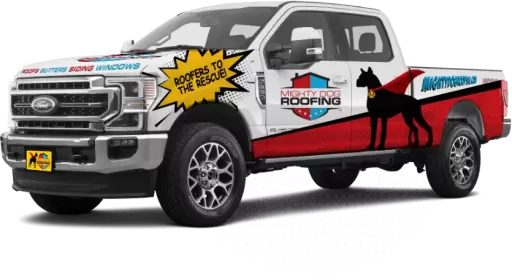 We are in your
neighborhood