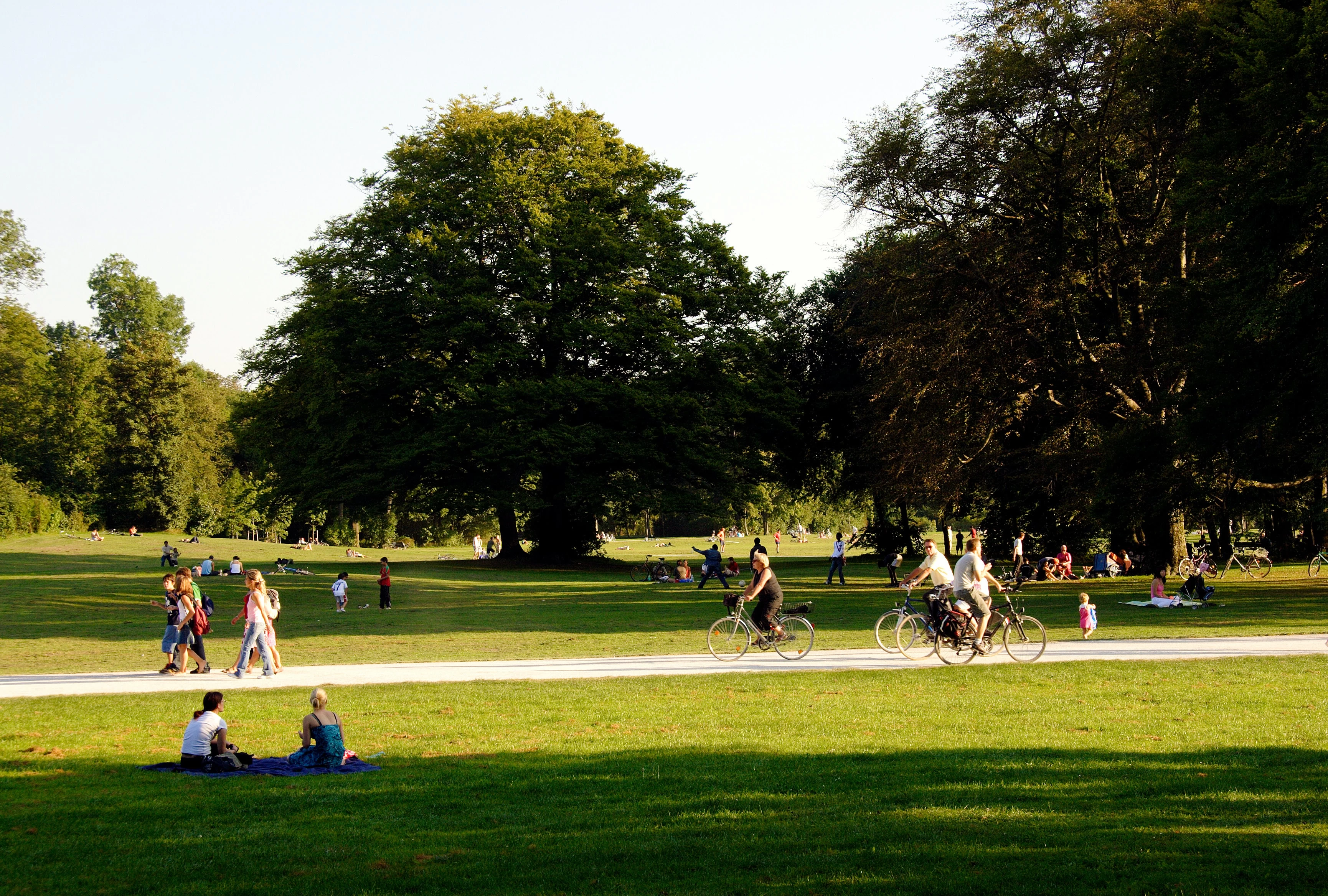 9 Awesome Parks in the Charlotte, North Carolina
South Charlotte is known for many things, including its abundance of green space
Published: 2022-07-04 13:45:21
If you're looking for a great place to spend an afternoon outdoors, Charlotte has some awesome parks. Whether you want to go for a walk, play some sports, or just relax and take in the scenery, these parks have something for everyone. Charlotte, North Carolina is known for many things, including its abundance of green space. The area is home to several large parks and many smaller ones. Here are just a few of the great parks that our Charlotte roofing company crew area highly recommends.
William R. Davie Park
Located in the heart of South Charlotte, William R. Davie Park is one of the area's most popular parks. The park features various amenities, including a playground, picnic areas, a walking trail, and a basketball court. There is also a large pond, perfect for fishing or just relaxing, and you can bring your dog since there's an off-leash dog area. However, having your dog on a leash is recommended in the rest of the park.
Freedom Park
Freedom Park is one of the most popular parks in South Charlotte. It's a beautiful place to take a walk, picnic, or just relax. The park has a playground, tennis courts, and a pond, so it's perfect for spending an afternoon or the entire day. In addition, Freedom Park is open from morning to evening. Another thing worth noting is that the park has a special section for dogs, so you can bring your furry friend along and let them run around.
Park Road Park
This park is one of Charlotte's most popular, thanks to its convenient location and amenities. The 100-acre Park Road Park features a playground, picnic shelter, walking trails, fishing pond, and much more. It's an ideal place for a family outing or a day spent exploring nature with children. The park is open daily, and there is no charge for admission, so it's often busy on weekends.
Symphony Park
If you're looking for a beautiful park to take a stroll or a picnic, Symphony Park is the perfect spot. This park is home to the Charlotte Symphony and has lovely gardens and walking paths. You can also catch a free concert here on select nights during the summer. The park is near Morrison Boulevard, so it's easy to find and get to, even with public transportation. Also, the park spreads across 61 acres, so you'll have plenty of room to explore.
Marion Diehl Park
Marion Diehl Park is a great place to take the kids for an afternoon of play. There's a playground, picnic shelters, and a small pond. The park is also home to the Charlotte Symphony Orchestra's Pops in the Park concert series, so you can bring a picnic and enjoy the music on a summer evening. The area is large, spreading across Charlotte's south side. You can explore the woods, take a nature hike, or fish in the pond.
McAlpine Creek Park
The McAlpine Creek Park offers a great experience for hikers, bikers, and nature lovers. Over 10 miles of trails wind through the woods and along the creek. The scenery is beautiful, and the wildlife is abundant, so it's also interesting for the kids to explore. The McAlpine Creek Park is definitely one of the best parks in the South Charlotte area, popular among hikers, outdoor enthusiasts, locals, and visitors.
Renaissance Park
The Renaissance Park is a great place to take a break from the hustle and bustle of the city. This park offers plenty of activities for everyone, including a disc golf course, walking trails, picnic areas, and a playground. It also has an amphitheater that hosts concerts and events throughout the year. You can even go fishing in one of the park's two ponds, but expect the area to be busy on weekends.
Big Rock Nature Preserve
Covering nearly 200 acres, Big Rock Nature Preserve is one of the largest parks in South Charlotte. The preserve features a variety of habitats, including woodlands, wetlands, and meadows. Visitors can enjoy hiking, picnicking, birdwatching, and fishing. There is also a playground and a shelter for group events. Kids love it here because of the many opportunities to explore nature. The park is open daily, so you can come as early as you want if you're interested in spending the day here.
---
Discover more in Charlotte, NC: