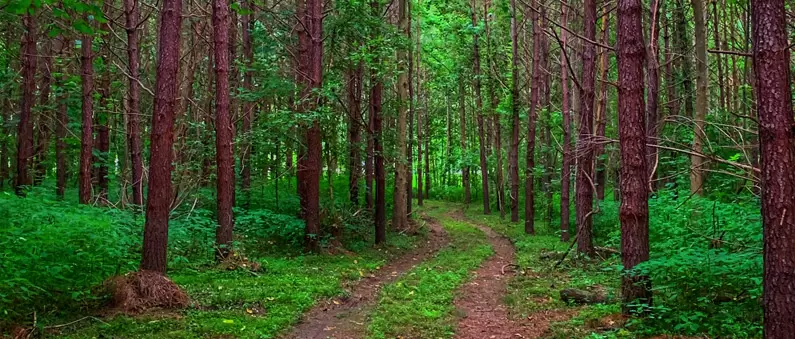 Things to do in Marietta, Georgia
If you're wondering what you can do and see in Marietta, here are a few suggestions
Published: 2022-08-29 22:48:38
Marietta is a city in northern Georgia, about twenty-five miles northwest of Atlanta. It's the county seat of Cobb County, with a population of about 56,579. The roofing contractors at Mighty Dog Roofing are proud of the diversity of activities, places to see, and things to do in the area.
Marietta has many things to offer its residents and visitors, from its historic square to its abundance of parks and recreation. There are also several museums, cultural attractions, shopping, and dining options. If you're wondering what you can do and see in the area, here are a few suggestions.
Marietta Square
Marietta Square is the heart of the city and a great place to start exploring. The square is home to several historical buildings, including the Cobb County Courthouse, as well as a variety of shops and restaurants. There are also several events and festivals held on the square throughout the year. Marietta Square is a great place to spend a day, whether you're shopping, dining, or just taking in the sights. One thing to remember is that the square is booming with tourists and shoppers throughout the year.
Southern Museum of Civil War and Locomotive History
Southern Museum of Civil War and Locomotive History is a great place to learn about the Civil War and see some amazing locomotives. The museum is located in Downtown Kennesaw, just a short drive from Atlanta. The place is huge, with various exhibits to enjoy depending on when you visit. The museum is also home to the General locomotive, the only surviving locomotive from the Great Locomotive Chase. In addition, the museum has an outdoor area with a replica of a locomotive factory and a civil war camp.
Kennesaw Mountain National Battlefield Park
Kennesaw Mountain National Battlefield Park is a 2,965-acre National Battlefield that preserves a Civil War battlefield of the Atlanta Campaign. It's located at 905 Kennesaw Mountain Drive, between Marietta and Kennesaw, Georgia, in Cobb County. The name "Kennesaw" derives from the Cherokee Indian Gah-nee-sah, meaning "burial ground". Visitors can enjoy hiking, picnicking, and touring historical sites. The Visitor Center features exhibits on the Battle of Kennesaw Mountain and the Atlanta Campaign.
Smith-Gilbert Gardens
Smith-Gilbert Gardens is a botanical garden located in Kennesaw, Georgia. The gardens are open to the public daily from 9:00 am until 5:00 pm. Visitors can see various plant life from around the world, including a Japanese garden, an herb garden, and a rose garden. The gardens also have a gift shop and a cafe. In addition, the place offers various classes and programs for both children and adults. The gardens are located about 25 miles northwest of Atlanta, but there are many other things to see in the area.
Mountasia
Mountasia is a family entertainment center located in Marietta, Georgia. The center features go-karts, bumper cars, arcade games, laser tag, and miniature golf. In addition, you can enjoy a meal at the on-site restaurant or participate in one of the many birthday party packages. The entertainment center has something for everyone in the family to enjoy. It's open year-round, and you can find discounts and coupons online. Plus, if you're looking for even more fun, be sure to check out the website for special events happening throughout the year.
Pickett's Mill Battlefield State Historic Site
Pickett's Mill Battlefield State Historic Site is a great place to visit if you are interested in American history. The site includes the battlefield, a museum, and a walking trail. The battlefield is the site of a civil war battle in 1864, and the museum contains artifacts from the battle and the civil war era. The walking trail takes you through the battlefield and allows you to see the monuments and historical markers.
High Shoals Falls
High Shoals Falls is a two-tiered waterfall on Vickery Creek in Roswell, Georgia. The falls are easily accessible from the trailhead on Hembree Road. The upper tier of the falls is approximately 40 feet tall, and the lower tier is about 20 feet tall. The waterfall is best seen after heavy rain when the water flow is at its highest. In addition, the falls are illuminated at night, making them a popular spot for photography.
Red Top Mountain State Park
Red Top Mountain State Park is a state park located in the foothills of the Appalachian Mountains in Northwestern Georgia, United States, covering 4,782 acres and named for its rust-colored iron ore outcroppings. It's adjacent to Allatoona Lake and features hiking, camping, fishing, and boating opportunities. The park also offers a Visitor Center with exhibits on the area's natural and cultural history. It's an excellent place to visit if you're looking for things to do in Marietta, Northwest Atlanta.
World of Illumination
World of Illumination is the world's largest and most immersive drive-through holiday light show. With over five million lights, it's also one of the longest drive-through light shows in America. The event takes place at White Water Park in Marietta and features a two-mile course with over 50 displays. Holiday-themed concessions are also available for purchase, and visitors can take photos with Santa Claus. In addition, World of Illumination offers a VIP experience that includes a private tour of the light show, a holiday meal, and a visit from Santa Claus.
White Oak Park
White Oak Park is a beautiful, quiet place to take a stroll or have a picnic lunch. The park is located in Northwest Atlanta and is home to various trees and flowers, a playground, and a pavilion. The pavilion can be rented for events, and the playground is perfect for kids of all ages. In addition to its many amenities, White Oak Park is also home to various events throughout the year. For example, the park hosts an Easter egg hunt, a Fourth of July celebration, and a Halloween party.
---
Other Things To Do Around Northwest Atlanta