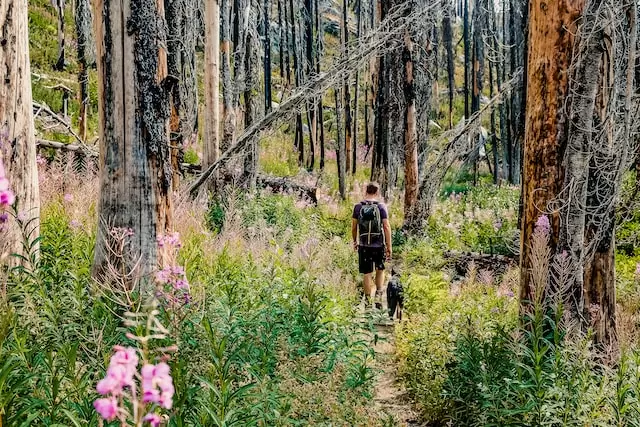 13 Best National & State Parks in Boise Idaho
There's no shortage of outdoor adventure opportunities in Boise Idaho
Published: 2022-10-06 17:56:14
Idaho is known for its breathtaking natural landscapes and stunning parks. From the peaks of the Sawtooth Mountains to the rolling hills of the Palouse, there's no shortage of outdoor adventure opportunities in Southwest Idaho. With so many amazing parks to choose from, it can be hard to know which one is right for you.
Your friendly Boise Idaho roofing contractors have compiled 13 of our favorite national and state parks in Southwest Idaho to visit the next time you're in the area.
Julia Davis Park
Julia Davis Park is a local favorite in Boise, and it's easy to see why. This beautiful park is home to various attractions, including the Boise Art Museum, the Idaho State Museum, and Zoo Boise. There's also plenty of green space to enjoy a picnic or stroll. If you're looking for an urban oasis to escape the hustle and bustle of the city, Julia Davis Park is the perfect place.
Kathryn Albertson Park
Kathryn Albertson Park is a 532-acre state park in Idaho, USA, along the Boise River Greenbelt in Boise. It's named after Kathryn Albertson, who donated the land to the city in 1977. Kathryn Albertson Park is great to get outside and explore the Boise River Greenbelt. The park offers 532 acres of land for hiking, fishing, picnicking, and birdwatching. The park is also home to various wildlife, including deer, elk, and bighorn sheep.
Barber Park
Barber Park is located in Boise, Idaho, a great spot for hiking, picnicking, and scenic views. The park has over 13 miles of trails to explore and is home to the Boise River Greenbelt. The park is open year-round and is a popular spot for birdwatching. There are also several playgrounds and picnic areas, so it's a great place to bring the family. In addition, the park is dog-friendly, so you can bring your furry friend along for fun.
Ann Morrison Park
Ann Morrison Park is a public park in southwest Idaho in the United States. The park is named after Ann Morrison, an early settler in the Boise area. It's located east of the Boise River near its confluence with the Snake River. The park offers a variety of recreational opportunities, including hiking, biking, fishing, and picnicking. It's also home to different plant and animal species, including several fish species, amphibians, reptiles, birds, and mammals.
Camel's Back Park
Camel's Back Park is a 1,100-acre public park in Boise, Idaho, offering hiking and mountain biking trails, a playground, picnic areas, and scenic views of downtown Boise. Camel's Back Park is also home to the Idaho Botanical Garden and the Boise Zoo. You can also take in the panoramic views of downtown Boise from the park's lookout point. So, if you're looking for a place to hike, bike, or just enjoy the great outdoors, Camel's Back Park is the perfect spot.
Lucky Peak State Park
Lucky Peak State Park is a state park in Idaho, United States, located in the Boise National Forest, featuring three reservoirs: Arrowrock Reservoir, Lucky Peak Reservoir, and Cascade Reservoir. There are numerous hiking trails in the park and opportunities for boating, fishing, and swimming. In addition, visitors to Lucky Peak State Park can enjoy picnicking, camping, and watching wildlife. The park is open year-round, although some facilities and services are closed in winter.
---
Other Things To Do Around Southwest Idaho