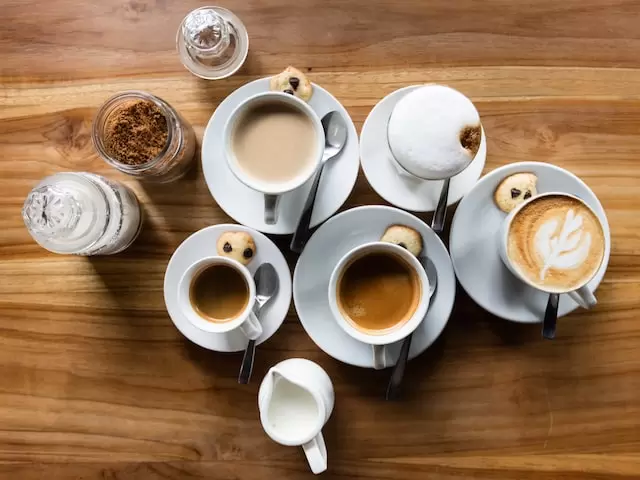 Best Coffee Shops in the Boise Idaho area
We take a look at some of the best coffee shops in the area
Published: 2022-10-06 18:32:33
There is no shortage of coffee shops in the Southwest Idaho area. With so many options to choose from, it can be hard to know which one is the best for a Boise, ID roofer, or best for you!
This blog post will take a look at some of the best coffee shops in the area and what makes them stand out from the rest. Whether you are looking for a place to relax with a cup of coffee or need a place to work, these coffee shops have you covered. So, without further ado, let's get started!
Dutch Bros Coffee
Dutch Bros Coffee is a chain of coffee shops that has been expanding rapidly in recent years. There are now several locations in the Southwest Idaho area, including Boise, Meridian, and Nampa. Dutch Bros Coffee is known for its friendly service and great coffee. The coffee shop has a wide variety of drinks to choose from, including iced coffees, lattes, and frappes. There is also a selection of food items, such as pastries and sandwiches. In addition, the coffee shop participates in many local events and fundraisers.
Treasure Valley Coffee
Treasure Valley Coffee is a local coffee company in the Treasure Valley area of southwest Idaho. The company sources its beans from some of the best growers and roasters in the world, which allows it to offer a variety of coffee beans and several brewing methods. The company also has a wide selection of teas and other beverages. Treasure Valley Coffee has three locations in the Treasure Valley area: Boise, Eagle, and Nampa, and an online store where you can purchase coffee beans and other products.
Rembrandts
Rembrandts is a local coffee shop chain in the Southwest Idaho area, offering a variety of coffees, teas, pastries, and sandwiches. The shop stands out for its friendly baristas and comfortable atmosphere. In terms of coffee, Rembrandts offers both hot and cold options. For those who like their coffee iced, the shop offers a variety of iced coffees, including iced espresso and iced Americano. However, if you're looking for something sweeter, try Caramel Macchiato or Mocha.
Sarah's Bagel Cafe
Sarah's Bagel Cafe is a great place to get your coffee fix in the Southwest Idaho area. The coffee is always fresh, and the bagels are delicious. You can choose from a variety of flavors, although the most popular options include plain, poppy seed, and sesame seed bagels. The cafe also offers a variety of other breakfast and lunch items, including sandwiches, salads, and soups. If you're looking for a great cup of coffee and a delicious bagel, Sarah's Bagel Cafe is the place to go.
Coffee Studio | Milwaukee Blvd & Rifleman
Coffee Studio on Milwaukee Blvd & Rifleman is one of the best coffee shops in the Southwest Idaho area. They offer a wide variety of coffees and teas, as well as pastries and snacks such as muffins and cookies. The staff is friendly and knowledgeable, and the atmosphere is cozy and inviting, making it a great place to come for a quick cup of coffee or to relax and stay a while. Plus, they have free Wi-Fi.
---
Other Things To Do Around Southwest Idaho