About Pleasant Grove Utah Team
Rusty and Amy Hansen
Rusty and Amy Hansen own and operate Mighty Dog Roofing in Sandy serving both Salt Lake and Utah County. Born and raised in the Salt Lake Valley, Rusty and Amy are excited about growing their business in these communities.
Before launching Mighty Dog in the area, Rusty served as the COO for two companies and the CIO for three others. He most recently was the President of a National Appraisal Management Company. He has his bachelor's degree in finance as well as his master's in business administration from the University of Utah.
Amy also has her bachelor's degree from the University of Utah. She has committed her time and talent to being an advocate for children needing special assistance with the school system and obtaining care in the valley. She's happy to have been able to help family and many friends advocate successfully for their children.
They are the proud parents of seven children (five boys and two girls), all of whom they adopted. Time away from work is spent with their children playing games and riding bikes as well as supporting their children who compete in basketball and karate tournaments. The Hansen's have 2 sons on the Alta High School Basketball team and Rusty and 5 children have black belts in Kempo karate.
Amy and Rusty have been able to participate on several service expeditions. In 2015, they helped build a dam for a village in Peru. In 2017 they assisted in cleaning and updating a community school in South Africa. Rusty has also completed two service expeditions in 2018 and 2019 to Ecuador where he and three of his boys helped build a vocational center with local community members.
They're excited to bring an excellent new business to the Salt Lake and Utah County communities with Mighty Dog Roofing. Contact them for help with all your roof and home exterior needs.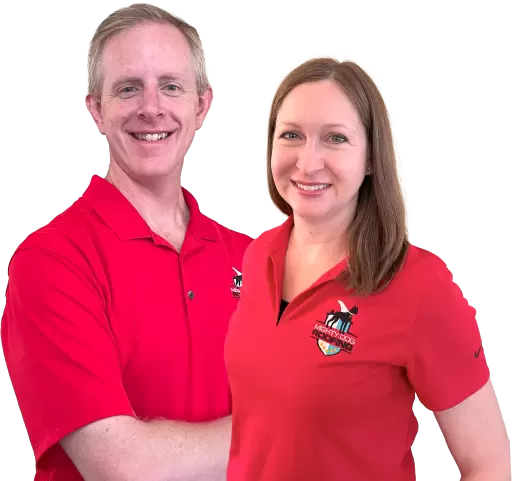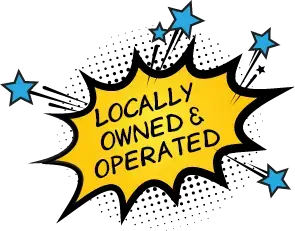 "Those who build great companies understand that the ultimate throttle on growth... is the ability to get and keep enough of the right people"
- Jim Collins