About Pleasant Grove Utah Team
Rusty and Amy Hansen
Rusty and Amy Hansen own and operate Mighty Dog Roofing in Sandy serving both Salt Lake and Utah County. Born and raised in the Salt Lake Valley, Rusty and Amy are excited about growing their business in these communities.
Before launching Mighty Dog in the area, Rusty served as the COO for two companies and the CIO for three others. He most recently was the President of a National Appraisal Management Company. He has his bachelor's degree in finance as well as his master's in business administration from the University of Utah.
Amy also has her bachelor's degree from the University of Utah. She has committed her time and talent to being an advocate for children needing special assistance with the school system and obtaining care in the valley. She's happy to have been able to help family and many friends advocate successfully for their children.
They are the proud parents of seven children (five boys and two girls), all of whom they adopted. Time away from work is spent with their children playing games and riding bikes as well as supporting their children who compete in basketball and karate tournaments. The Hansen's have 2 sons on the Alta High School Basketball team and Rusty and 5 children have black belts in Kempo karate.
Amy and Rusty have been able to participate on several service expeditions. In 2015, they helped build a dam for a village in Peru. In 2017 they assisted in cleaning and updating a community school in South Africa. Rusty has also completed two service expeditions in 2018 and 2019 to Ecuador where he and three of his boys helped build a vocational center with local community members.
They're excited to bring an excellent new business to the Salt Lake and Utah County communities with Mighty Dog Roofing. Contact them for help with all your roof and home exterior needs.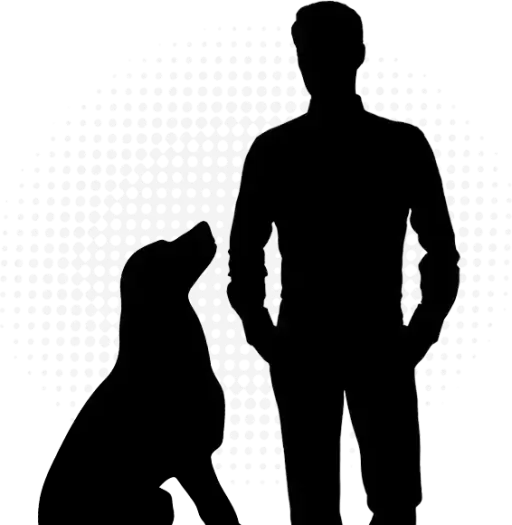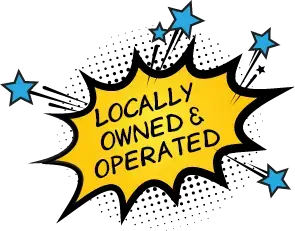 "Those who build great companies understand that the ultimate throttle on growth... is the ability to get and keep enough of the right people"
- Jim Collins
Meet the Team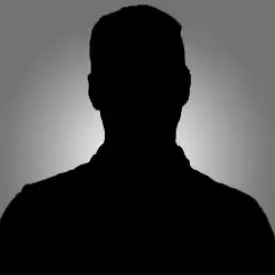 Meet the mighty dogs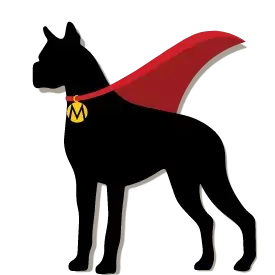 MIGHTY DOG PLEDGES TO PROVIDE YOU WITH:
TOP DOG COMMUNICATION - We will be in touch with you throughout the project so you know what is going on every step of the way. We also have a 24-hour customer service support team to help answer any questions you may have.
ON-TIME SERVICE - When we say we are going to be there, we will. We value you your time and resources and appreciate you choosing us to care for your home.
CLEANLINESS - MDR has the best state of the art equipment to keep your home clean and safe during the construction process. We will bring in the Mighty House Cape to protect your landscaping and air conditioners from any damage which may occur. It is our pledge to you to leave your property with no debris or damage from anything we do.
INTEGRITY - We do what we say we are going to do. We stand behind your home's project for years to come with our Mighty Warranty Plus Watchdog Maintenance Program
MIGHTY TESTIMONIALS
I can't say thank you enough for all the help that was given to me. Very professional, courteous, and helpful. They did an amazing job and did a great job with clean up. I would highly recommend them.
I had my roof and gutters replaced. The crew was friendly and kept me updated throughout the install. They also did a great job with the install as well as the clean up.
Very professional from the office to the installers. Good value for great quality. I would recommend them and have already have done so. Give them a call.
Great company, Our roof came out amazing, straight cuts, everything laid nicely and the cleanup afterwards not a single nail anywhere.
Great job, professional crew, great experience. Highly recommend. Came on time, cleaned up, and roof looks great!
Mighty Dog Roofing is passionate about our community in Pleasant Grove Utah. We wake up everyday and feel so immensely blessed (lucky) to live, work and play in our community that it is important for us to give back and be actively involved. "We love being in Pleasant Grove Utah, and helping any way we can", said Rusty and Amy Hansen. "From providing roofs to veterans and supporting our local Humane Society to participating in Habitat for Humanity efforts, Mighty Dog of Pleasant Grove Utah wants to make a difference".



Our Team on Your Roof
Whether you have a repair or a full replacement, our roofing crews have been hand selected for their integrity, cleanliness and craftsmanship. We are OSHA certified and hold regular safety training meetings for our crew foreman. Each of our formen and roofing crews take pride in excellence of craftsmanship in each project they completed. Mighty Dog takes pride in education on products and installation each of our crews bring to you home. Our crews take the Mighty Dog Pledge of being on-time, cleanliness, top dog communication and integrity. Being insured and licensed, you can feel safe and protected in your home that it is being taken care of by the right people!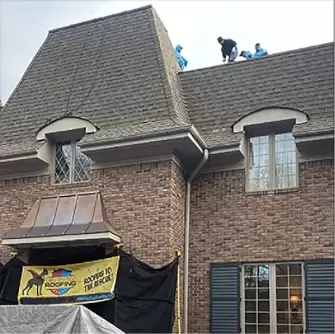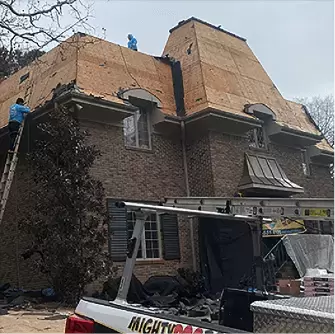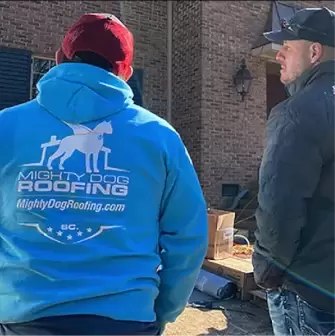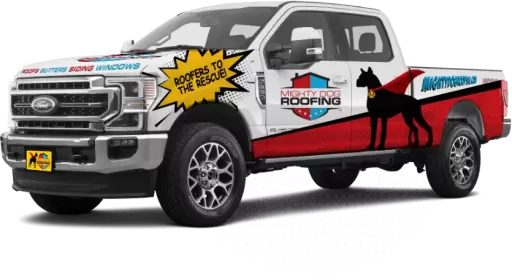 We are in your
neighborhood