About Whippany New Jersey Team
Ryan and Michael
Mighty Dog Roofing of Morris & Union comes to Northern New Jersey with over 25 years of industry experience to serve our community with the highest quality service for all your roofing needs.
As leaders in the industry, we are proud to be a nationally backed, family-owned, local business that cares for our customers, providing them with a top-of-the-line personalized experience. We understand that this industry gives many homeowners hesitation to do work on their home due to negative past experiences, but we assure you that at Mighty Dog, we offer best-in-class products, service, and pricing that puts you first.
We are dedicated to exceeding our clients' expectations with a seamless customer experience by offering you our innovative technology, all while making the job and our communication transparent, clear, and easy. Our qualified roofing experts are trained to ensure all jobs – big or small – are completed leaving your home beautiful, comfortable, and safe for your family.
We treat every aspect of our projects with the highest standards, as if it were our own home. We look forward to welcoming you to the Mighty Dog family!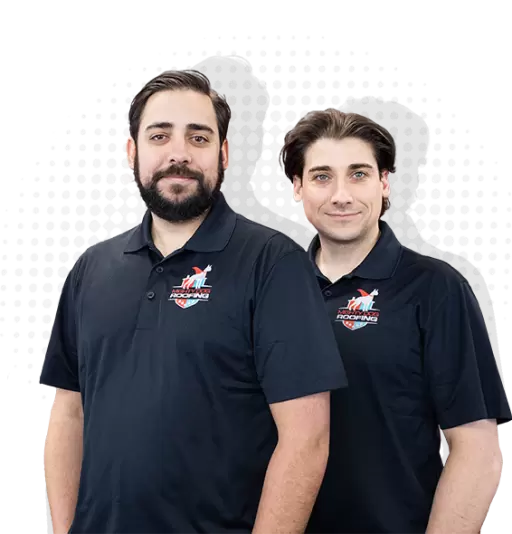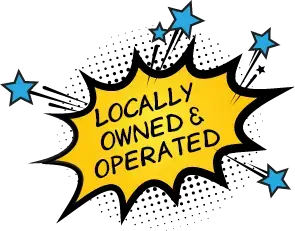 There's nothing more rewarding than giving back and making a difference in the lives of people in this great community
- Frank Guzzetta
Meet the Team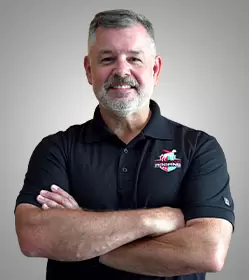 Frank Rozsa
General Manager
Frank comes to Mighty Dog Roofing with 25 years' experience working with Fortune 500 in various service industries in leadership and consulting roles. His expertise stems from intense ownership of project management, process improvement, building dynamic teams and creating a maniacal client experience! Multifamily housing, hospitality, academic, retail, and public markets have been a key focus of his acumen. With the past 16 years of working with clients in the East Region and especially those in the 5 Boroughs of NYC, Frank understands the importance of maintaining Code compliance, Insurance requirements and timely execution! Integrity, professionalism, quality and ongoing training and development are the pillars of his Team's culture! When Frank is not on a roof or flying drones across NJ, you will find him enjoying golfing, volunteering and keeping up with his 4 legged children, Cooper and Riley!
Meet the mighty dogs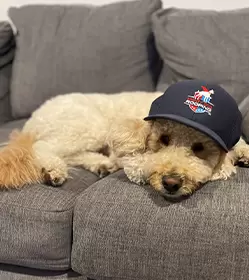 Remi
Chief Quality Officer
Remi is a Goldendoodle that joined our team in 2018. He has a keen sense of smell making him the expert during our inspections! Remi loves to relax after a hard day's work! His superpower is being able remain calm in any situation!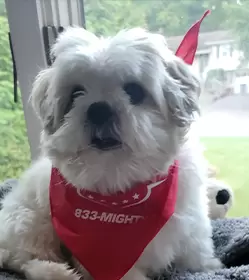 Cooper
Chief Woof Officer
Cooper is a Maltese/Shih tzu mix, he was recruited in 2019 and ran up the stairs to fill his current role. He enjoys barking at cars and everyone that walks by his office. Cooper keeps everyone in check! When he is not playing with his little sister Riley, he works to change the woofing industry! His superpower is protecting his home and office by barking as loud as he can!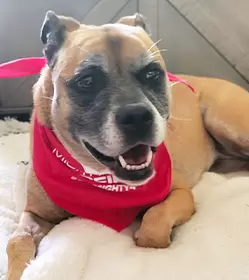 Riley
Customer Service Director
Riley is a German Shepard/ American Staffordshire Terrier mix who was rescued and came to us in 2021. She oversees meet and greets and all social events, unless chipmunks are involved! When Riley is not greeting her team and clients, she enjoys playing with her big brother Cooper! Her superpower is to sniff out problems and lick them away!
MIGHTY DOG PLEDGES TO PROVIDE YOU WITH:
TOP DOG COMMUNICATION - We will be in touch with you throughout the project so you know what is going on every step of the way. We also have a 24-hour customer service support team to help answer any questions you may have.
ON-TIME SERVICE - When we say we are going to be there, we will. We value you your time and resources and appreciate you choosing us to care for your home.
CLEANLINESS - MDR has the best state of the art equipment to keep your home clean and safe during the construction process. We will bring in the Mighty House Cape to protect your landscaping and air conditioners from any damage which may occur. It is our pledge to you to leave your property with no debris or damage from anything we do.
INTEGRITY - We do what we say we are going to do. We stand behind your home's project for years to come with our Mighty Warranty Plus Watchdog Maintenance Program
MIGHTY TESTIMONIALS
I highly recommend Frank and his crew. After inspecting our roof he gave us a detailed invoice along with how long the project would take. He kept his word and got the job done. All the work was done properly along with clean jo. Felt the team was h... I highly recommend Frank and his crew. After inspecting our roof he gave us a detailed invoice along with how long the project would take. He kept his word and got the job done. All the work was done properly along with clean jo. Felt the team was honest and didn't cut any corners. Read more
They have excellent customer service. Their team did exactly what they say they will and show up on time. Will definitely use again.
I can't say thank you enough for all the help that was given to me. Very professional, courteous, and helpful. They did an amazing job and did a great job with clean up. I would highly recommend them.
Very professional from the office to the installers. Good value for great quality. I would recommend them and have already have done so. Give them a call.
Great company, Our roof came out amazing, straight cuts, everything laid nicely and the cleanup afterwards not a single nail anywhere.
Mighty Dog Roofing is passionate about our community in Whippany New Jersey. We wake up everyday and feel so immensely blessed (lucky) to live, work and play in our community that it is important for us to give back and be actively involved. "We love being in Whippany New Jersey, and helping any way we can", said Ryan and Michael. "From providing roofs to veterans and supporting our local Humane Society to participating in Habitat for Humanity efforts, Mighty Dog of Whippany New Jersey wants to make a difference".



Our Team on Your Roof
Whether you have a repair or a full replacement, our roofing crews have been hand selected for their integrity, cleanliness and craftsmanship. We are OSHA certified and hold regular safety training meetings for our crew foreman. Each of our formen and roofing crews take pride in excellence of craftsmanship in each project they completed. Mighty Dog takes pride in education on products and installation each of our crews bring to you home. Our crews take the Mighty Dog Pledge of being on-time, cleanliness, top dog communication and integrity. Being insured and licensed, you can feel safe and protected in your home that it is being taken care of by the right people!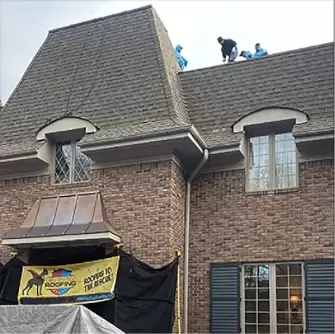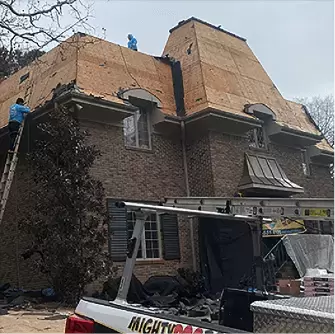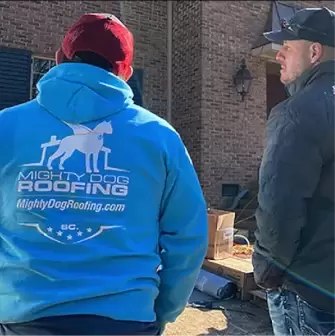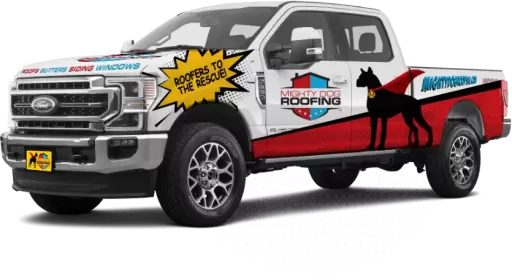 We are in your
neighborhood