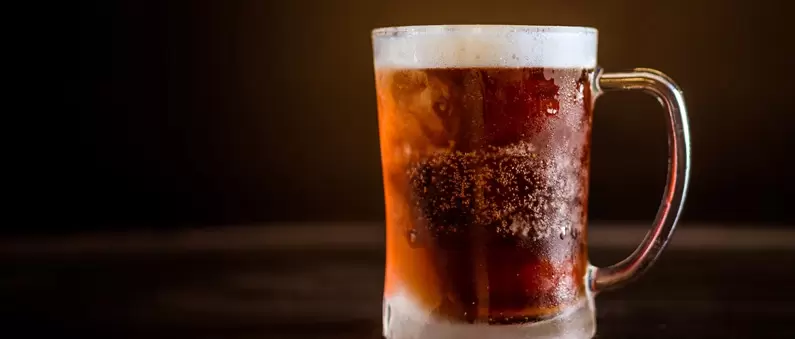 Best Breweries in West Houston
If you're looking for the best breweries in West Houston, then we've got you covered
Published: 2022-08-04 15:27:06
Houston, Texas, is home to thousands of restaurants and bars. And after a long week of working on West Houston roof repairs, there's nothing we like more than knocking back a few cold ones. There are tons of options for everything from fine dining to casual drinking. It doesn't matter your taste or preference; Houston has something for everyone. The city is known for its live music and vibrant nightlife, making it a perfect place to spend an evening. If you're looking for the best breweries in West Houston, then we've got you covered!
Best Houston Breweries: Our Guide to the 8 Best Breweries in West Houston
The West Houston area is home to one of Texas's best collections of breweries. With so many breweries in the area, it's hard to know where to start. If you're a beer lover, check out these top-rated breweries in the area:
1. Karbach Brewing Co.
Karbach Brewing Co. is a local brewery that prides itself on producing high-quality beer for everyone. The philosophy drives their business: "We believe that craft beer should be for everyone - not just the affluent."
Karbach is a brewery and restaurant open to anyone looking for a good time. The brewery is known for its variety of craft beer, including its mainstays:
Love Street
Hopadilla
Crawford Bock
Rodeo Clown
Ranch Water (hard seltzers)
The Karbach Brewery is one of the best breweries in West Houston for its variety of beers and its inclusive, family-friendly atmosphere. Children are allowed in the restaurant, and dogs can enjoy an evening out with their owners in the Biergarten.
2. Senate Avenue Brewing Company
Senate Avenue Brewing Company is another excellent brewery in West Houston. It is known for its wide selection of craft beers and a variety of wines, sodas, hard seltzers, and juices. The brewery is open to the public and welcomes dogs on their spacious patio.
This brewery is a community-owned nano brewery and taphouse, meaning it's smaller than some other breweries in West Houston. However, that doesn't mean that it lacks in quality. The community of West Houston raves about the brewery and restaurant, as well as the many events they host.
3. 4J Brewing Company
4J Brewing Company stands out among the best breweries in West Houston because it's a woman-owned, family-operated craft brewery. The name comes from the initials of the four women who own the brewery – Jessica, Jennifer, Jackie, and Joanna.
Their goal was to create a beer that was easy to drink, has a higher alcohol content, and has a lot more flavor - which they've done! They have 4 mainstays, including a blonde ale, Key IPA, and an amber ale. Of course, they also offer some great food and a variety of other beverages for those who want to enjoy a little something else while visiting!
4. Wicked Boxer Brewing
Wicked Boxer Brewing is one of the first breweries in Cypress, TX, and is known not only for its craft beers but also for its unique blends of cold brew coffee as well! This brewery is veteran-owned and is both family and pet-friendly! Patrons can partake in a variety of fun trivia and game nights, as well as book private events and parties.
5. Klaus Brewing Company
Klaus Brewing Company was founded by a local group of friends and family that all shared a passion for premium quality beers. Spearheaded by Thomas Lemke, the company offers various German-style beers, including their "One Helles of a Lager" and their "Pilsnerfest" beer.
They not only offer a great selection of beers, but they also host a variety of excellent food trucks throughout the week. One thing that makes this brewery stand out from the rest is their THC seltzer – made with 25mg of Delta-8 THC and features a refreshing orange flavor.
6. No Label Brewing Co.
The No Label Brewing Company is one of the best breweries in all of West Houston and it has the awards to back that claim up! It's the winner of the Silver Award in the world Beer Cup for 2022, as well as the best can design award for 2022.
This brewery has a vast array of craft beers to choose from, so many that we can't list them all here! However, if you want to check out the award-winning brew, then you'll want to ask for the Cali Boy IPA!
7. Great Heights Brewing Company
The Great Heights Brewing Company is a small brewery in West Houston that specializes in craft beer. They offer a variety of craft beers, including their "Fruity Pellets" New England/Hazy IPA and their "My Maria" American Lager. If you're looking for a unique beer and friendly service, this is the place for you!
8. BJ's Restaurant & Brewhouse
BJ's Restaurant & Brewhouse is committed to providing every guest an unforgettable experience, and they do that by dedicating themselves to creating the best craft beers they can. They also are known for their Chicago-style pizza, making it a fantastic option for those looking for a unique dining experience.
Exploring West Houston with Mighty Dog Roofing
Want to learn more about other great breweries in West Houston? Whether you're taking a tour, having a drink at the bar, or visiting a brewery's retail space, there's no better way to find a new favorite than to get out and explore.
Here at Mighty Dog Roofing, while we may be known for our impeccable roofing services, we are also dedicated to helping you explore your surroundings. Whether you're new to the area or have lived here for years, we want to help you get to know West Houston and all it has to offer!
We hope that our West Houston breweries guide will help you find the perfect place to enjoy a great brew and have a great time.
If you need some roofing help, contact our team today! We'll be more than happy to get your questions answered!
---
Other Things of Interest in the West Houston Area: