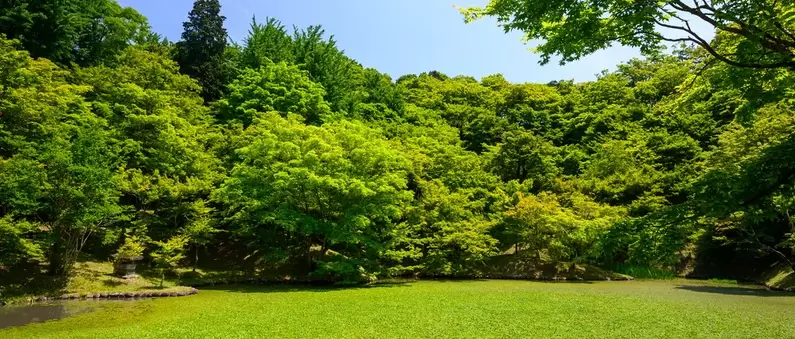 Most Popular Parks in West Houston
From pristine bayou-adjacent trails to clean and inviting community parks, you'll find what you're looking for somewhere in the city
Published: 2022-08-04 17:09:21
As long-time, native Houston roofers, we know the concrete jungle of this city's growing business community can take a toll on its citizens, and a quiet weekend stroll through one of the area's most popular parks is a great way to reset your mind with a return to nature.
From pristine bayou-adjacent trails to clean and inviting community parks, you'll find what you're looking for somewhere in the city. However, with so many choices it can be hard to know where to begin.
That's why Mighty Dog created this list of the most popular parks in Houston, along with some key information to help you decide which venue is perfect for your day in the sun.
Bear Creek Pioneers Park
A Houston favorite, Bear Creek Pioneer's Park is 2,154 acres of blue, green, and white paradise. This is a multi-use park with rich wildlife and fauna.
You'll find Bear Creek Pioneer's Park northwest of the intersection of I-10 and Sam Houston Tollway.
The park has been a fixture in the area since 1965. It's home to some very large open spaces including several soccer fields and baseball fields, and many miles of easy, paved hiking trails.
Terry Hershey Park
Terry Hershey a stretch of hiking and biking trails that runs alongside Buffalo Bayou.
Parking for the park and its trails is available off of Addicks-Howell Road, near the bayou, south of the I-10 intersection.
Terry Hershey is an oasis in the middle of the concrete jungle with lots of relaxing and spacious paths, plenty of trees to offer shade from the sun, and clean and plentiful benches to rest and enjoy your surroundings.
Levy Park
A unique and beautiful open space, the small Levy Park can be found just north of Southwest Freeway, in between Buffalo Speedway and Kirby Drive. This small park packs plenty of features and is one of the highlights of the area.
Levy Park is a community mainstay and includes a kid's playground, waterpark, rock wall, ping pong, mini golf, and a dog park.
The community takes the health and maintenance of the park seriously, which contributes to its clean and inviting aesthetic.
Cullen Park
Cullen Park is located at the intersection of Saums Road and Baker Cypress Road, north of I-10 in Houston.
This small community park includes three grillers and rentable pavilions for outdoor barbecues making it ideal for outdoor events. There are also fields for soccer and softball.
Residents take pride in this clean, green, and open space. The park has many spacious paths, with plenty of shade trees, which are inviting and relaxing to walk through.
Buffalo Bayou Park
This municipal park occupies 160 acres adjacent to Buffalo Bayou. It's located along a stretch of the bayou between Shepherd Drive and Sabine Street in Houston.
This centrally located park is a jewel in the heart of the city. This park is ideal for hikers, bikers, joggers, or walkers.
Free public parking is somewhat limited, so we recommend finding a quiet side street nearby the snaking bayou and walking to the park.
Nottingham Park
Nottingham Park occupies 22 acres south of I-10 and west of North Kirkwood Road. This quiet park features a playground, a disc golf course with 12 holes, tennis courts, and a splash park.
The playground is separated with equipment suitable for both very young children and older ones.
The disc golf course is challenging thanks to many tall trees and obstacles surrounding the course.
The tall oak and elm trees provide great shade cover for adults to watch little children tire themselves out on the playground.
Memorial Park
One of the larger parks on our list, Memorial Park Conservancy is 1,500 acres nestled into the heart of Houston, the southeast corner of the I-10 and I-610 intersection.
This wide-open conservancy is dedicated to the restoration of Houston's native ecosystems. It's also notable for being a former WWI training camp and is archaeologically protected as a result.
The park's tall canopy keeps the pristine trails well-shaded during the summer, making this an ideal spot for joggers, walkers, and bikers.
Eleanor Tinsley Park
A stretch of the larger Bayou Park, Eleanor Tinsley Park is home to a big grassy knoll, pavilion, and the Lee and Joe Jamail Skatepark.
Eleanor Tinsley is within Bayou Park, bordered to the west by Taft Street and the east by Sabine Street.
Eleanor Tinsley Park is also a great place for a famous view of the skyline of downtown Houston, a must for anyone visiting who wants a great photo opportunity.
Edith L Moore Nature Sanctuary
This forest reserve and wildlife sanctuary stretches 17.5 acres along Rummel Creek. It's located just south of Memorial Drive on Wilchester Boulevard in Houston.
This is a great place for travelers or locals hoping to experience some of Houston's wildlife. These gorgeous trails are teeming with many different species of birds, squirrels, turtles, and geckos.
The Edith L Moore Nature Sanctuary is free to the public and supported by the non-profit Houston Audubon.
Nob Hill Park
Nob Hill Park is a hidden gem located in the Spring Branch West district of Houston. This small and quiet park is home to some gorgeous paved trails and open spaces.
The park has two distinct playgrounds, each appropriate for slightly different age groups, and close enough together to keep an eye on both at once. This is a great spot for parents looking to relax outdoors while the kiddos enjoy the well-maintained equipment.
Arthur Storey Park
Arthur Storey Park is another small bayou oasis located just to the west of Chinatown in Houston.
A dramatic and well-maintained greenbelt stretches westward from the Sam Houston Tollway, surrounding a sleek Texas bayou that mirrors the pale blue sky above.
Arthur Storey Park is a fantastic place for Houstonians to enjoy a jog or walk along the bayou trail or enjoy a physical meditation at the tai chi court.
Check back to Mighty Dog's blog frequently for more entertainment recommendations in your area.
---
Other Things of Interest in Houston, Texas: