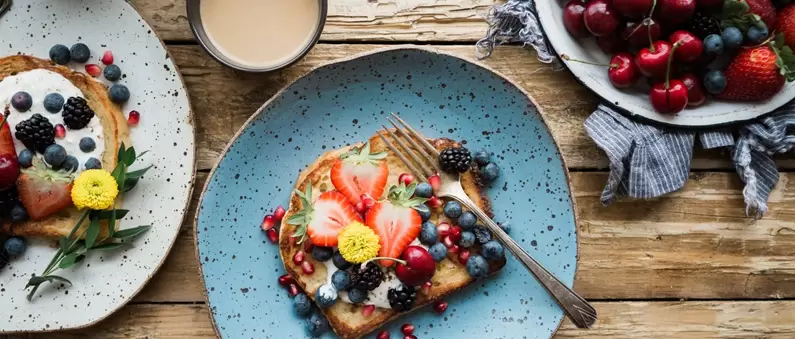 The Best 10 Breakfast/Brunch Spots in Houston, TX
Here are 10 of the best breakfast/brunch spots in Houston worth trying
Published: 2022-08-04 17:54:14
If you live in the Houston, Texas, you've probably heard of the city's love for breakfast foods. We sure enjoy a good brunch spot on our weekends off from working on Houston roofing projects.
There are tons of places where you can get a good meal at any time of day, but trying to narrow down your options can be a bit of a challenge!
With so many options available, it can be helpful to have a guide to aid you along your search — and we've got you covered! Here are 10 of the best breakfast/brunch spots near Houston worth trying.
Waffle House
Waffle House is one of the most iconic restaurant chains in the South and the one that most people think of when they think of southern comfort food. The Waffles, hash browns, and other breakfast favorites keep people coming back time and time again, and the fact that you can find a Waffle House on almost every corner makes it the perfect place to stop for a quick bite when you're on the go. Whether you're looking for a healthy omelet or a greasy stack of pancakes, the Waffle House has something for everyone.
Cracker Barrel Old Country Store
The Cracker Barrel Old Country Store franchise is another southern staple that's hard to miss when driving down the road. It's known for serving up classic country cooking in an old-fashioned style, and the breakfast menu is no exception. You can find traditional favorites like eggs, toast, and bacon and specialty items like pancakes, omelets, and buttermilk biscuits.
The best part? Cracker Barrel Old Country Store offers up their breakfast menu all day! You can stop in for breakfast/brunch anytime you'd like!
Frank's Grill
Frank's Grill is a casual dining restaurant that prides itself on having "the best breakfast in Texas." According to their reviews, they aren't wrong! Visitors rave about their breakfast and brunch options, including their more unique dishes, fried fish and eggs, and breakfast tacos.
Of course, you can't go wrong with their classic breakfast go-to's, such as eggs, waffles, and specialty omelets! Breakfast, lunch, or dinner — Frank's Grill is a great place to stop for a bite to eat.
Corner Bakery Cafe
Corner Bakery Cafe started as a small corner bakery in Chicago and has since grown into a chain of restaurants across the country known not only for their delicious pastries, but their massive menu of items for breakfast and lunch, including soups, salads, sandwiches, and pasta dishes!
Arguably one of the largest portions of their menu is their extensive breakfast selection, including iconic breakfast options and several breakfast sandwiches, wraps, and oatmeal/yogurt options.
IHOP
The International House of Pancakes, better known as IHOP, is one of the biggest names in breakfast and brunch. The franchise has been serving delicious pancakes, freshly made omelets, and dozens of other favorites for years, and the menu has expanded to include a wide range of items. IHOP is a popular joint in Houston for those searching for that perfect breakfast or brunch spot.
First Watch
First Watch is a breakfast/brunch and lunch joint that takes a unique spin on classic breakfast favorites. The menu is filled with unique items like omelets, sandwiches, and pancakes, but also includes traditional breakfast items. You can also find a variety of healthy options available, including oatmeal, yogurt, and fruit, as well as gluten-free and vegetarian options. The restaurant also prides itself on serving fresh and local ingredients.
Señor Burritos
If you're looking for a fast-casual Mexican restaurant that offers a menu full of authentic Mexican flavors any time of day, then Señor Burritos is the place to go! While they have a full menu of lunch and dinner specials, Señor Burritos has earned the name of the best breakfast/brunch spot in Houston. Their breakfast options are the breakfast taco, a super burrito with egg breakfast, and their super burrito breakfast — all of which received high praise from customers.
Kolache Factory
Kolache Factory is a bakery café chain specializing in Eastern European pastries. The chain is known for its wide selection of kolaches, which are small dough pastries stuffed with fruit or other fillings. Their breakfast menu is just as impressive as their kolaches, offering a variety of traditional choices, such as eggs and pancakes.
Freddy's Cafe
While plenty of wonderful chain restaurants offer delicious breakfast and brunch options, a local favorite among those living in Houston is Freddy's Cafe.
The staff at Freddy's is warm and welcoming and believes every dinner deserves an excellent experience. The breakfast and brunch menu at Freddy's is just as impressive as their lunch menu, and all items on the menu are made to order with only the freshest ingredients. If you're searching for a casual, family-friendly place to enjoy a delicious breakfast or brunch, then Freddy's Cafe is the perfect place to do so.
The Toasted Yolk Cafe
The Toasted Yolk Cafe is a popular breakfast and brunch spot in Houston. The restaurant has been a local favorite for years thanks to its delicious menu of breakfast, brunch, and lunch items, as well as a variety of drinks.
The Toasted Yolk Cafe staff is friendly and ensures that all of their customers leave with a smile on their faces. Whether you're looking for a quick bite to eat or want to grab a sit-down breakfast with the family, The Toasted Yolk is an excellent option.
Start Your Day Off Right with Mighty Dog Roofing
Here at Mighty Dog Roofing, we want to make sure that your day starts on the right foot, and whether that is with our roofing services to help you protect your home or helping you find your next favorite breakfast spot, we want to make sure you have a great start to your day.
This list is just a taste of some of our favorite places to start our day in Houston. The best way to find your next favorite place to eat is to get out and explore your neighborhood! You never know what you might find!
If you need some help with your roofing, don't hesitate to contact the Mighty Dog Roofing team. We'll be happy to help you find a solution that works for you and your needs!
---
Other Things of Interest in Houston, Texas: