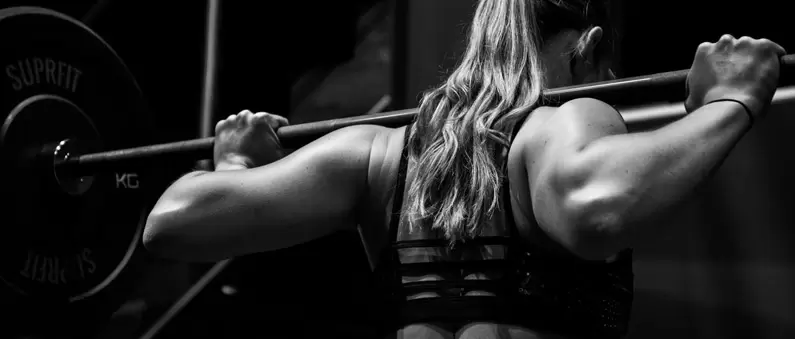 The Best Gyms and Fitness Centers in Houston, TX
If you plan to be in the West Houston area or live here and want to know which gyms are the best, we have some recommendations for you
Published: 2022-08-04 18:53:39
Just over one in five people goes to the gym regularly. And despite working as Houston roofing contractors five days a week, we here at Mighty Dog Roofing like to pound the iron, too!
The average gym membership costs around $50. Although it can range from $10 upwards to a couple of hundred dollars. Monthly membership fees depend on the services, classes, and amenities users sign up for. 
If you plan to be in the Houston area or live here and want to know which gyms are the best, we have some recommendations for you! Find the perfect gym that fits your schedule, budget, and fitness goals in this handy guide to the best gyms and fitness centers in Houston, Texas. 
Here are our picks for the top eleven Houston gyms and fitness centers you should join:
Planet Fitness
This gym boasts "high-quality fitness at an affordable price," and they are right! Members get the convenience of a national chain gym but none of the hassles and high costs associated with big gym conglomerates. The best part is that everyone is welcome at Planet Fitness, no matter their skill set or fitness level. Another claim this gym loves to make is that it is a "Judgement Free Zone." We agree! Planet Fitness in Houston, the Langham Creek area, is a great place to work out. 
First Gear CrossFit
For anyone looking for a gym and fitness center, we encourage you to consider First Gear CrossFit, where they are known for treating their members like family. They have a great fitness center and CrossFit training classes. Anyone looking to lose weight and tone up while having fun, consider First Gear CrossFit. Their classes are so much fun that hour-long sessions seem to pass in minutes. Those new to this gym, check out their New Member Specials!
Rising Fitness
If you're looking for a Houston-based gym, consider Rising Fitness. This fitness center offers reasonable monthly membership fees, fun and interactive training sessions, personal trainers, and much more! The workout areas are spacious, with lots of equipment and room to work out (even during peak hours). The best part about this fantastic fitness center is they give potential members a 5 Day Free Pass to check out their facilities! That is nearly twice as long as other free passes at other gyms.
Orangetheory Fitness
At Orangetheory Fitness, they combine coaching, science, and technology in their classes to guarantee maximum results. Members supercharge their metabolism for an increase in caloric afterburn from the science-based workouts offered here at Orangetheory Fitness. For members looking to get results they can see and feel, this fitness center is the best choice in Houston. They are located at Town and Country Blvd, making it easy to get to no matter where you live in Houston.
Enspiren Fitness
Enspiren Fitness is the home of CrossFit 2370, a class designed for people of all fitness levels. These classes are great for people who are new to fitness and for members who rarely miss a day at the gym. No matter how fit, members get results. This fitness center offers community, fitness, wellness, and family. Plus, they have knowledgeable coaches who help their clients meet their fitness goals. Ignite the fire within! Check out Enspiren Fitness today. 
Be Strong Fitness
As suggested by its name, Be Strong Fitness helps members build strength routines that get results. They also offer classes, cardio machines, weights, and strength equipment that allow members to choose their workout for the day. At Be Strong, they offer a 1 Week Free Trial with unlimited access to group classes at no cost during the trial period. Membership fees make joining this fitness center easy on the budget. Create the best version of yourself at Be Strong Fitness.
LA Fitness
People looking for the convenience of a national chain gym join LA Fitness in Houston. They offer affordable membership fees and a low initial start-up fee to make becoming a member easier than ever. They even have packages that allow members to use their membership when traveling. LA Fitness lets potential members try them out with a 3-Day guest pass (new members only) to check out the many amenities available. Have a fun place to work out. Join LA Fitness today.
Fast Results Fitness
Anyone looking for an elite workout routine with a personal training regimen tailored to each member in a private setting, it's time to check out Fast Results Fitness. They offer personalized sessions, nutrition guidance, and a private studio to give members the privacy they want. Routines are designed for members of all ages and fitness levels. Each staff member is passionate about fitness and helping members become their best selves. Check out Houston's most elite training fitness studio to get Fast Results!
The Best Houston Has to Offer
Houston is a great place to live, work, or travel, with lots of activities and opportunities. Whether you are a newcomer, or a long-time local, if you are looking for a gym, Mighty Dog Roofing has you covered! Our "Best of" guides help you find the best places in town. 
Check out our most recent articles for tips on the best places in some of the most popular cities. For information about your roofing needs, contact Mighty Dog Roofing. 
---
Other Things of Interest in Houston, Texas: