About South Easton Massachusetts Team
Jim & Kim Smith
Jim and Kim Smith own and operate Mighty Dog Roofing of South Shore. They started their journey to open a Might Dog Roofing in their community when they were looking to have a new roof put on their house. After meeting with several local roofing companies, they knew they had to create a better option. They wanted a company with integrity and values, focused on the wants and needs of each client and not just trying to sell a roof.
They love community and are excited to bring an exceptional customer experience to their friends and neighbors with Mighty Dog Roofing. Family and community mean the most. They both grew up in Easton and raised their family in West Bridgewater for the past 23 years. They love the small-town friendly feel of both towns.
The Smiths have three daughters, so most everything they do away from work centers on their family. Jim has coached just about every sport, from t-ball and softball to soccer and basketball. When not serving their Mighty Dog customers, they enjoy traveling with family, time at the beach, fishing (without a lot of success), boating, and hiking with their own mighty dog Margot.
Call today to let Jim and Kim show you all the home exterior solutions Mighty Dog offers.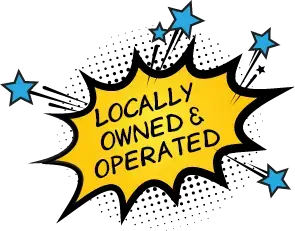 If something stands between you and your success, move it. Never be denied.
—Dwayne "The Rock" Johnson