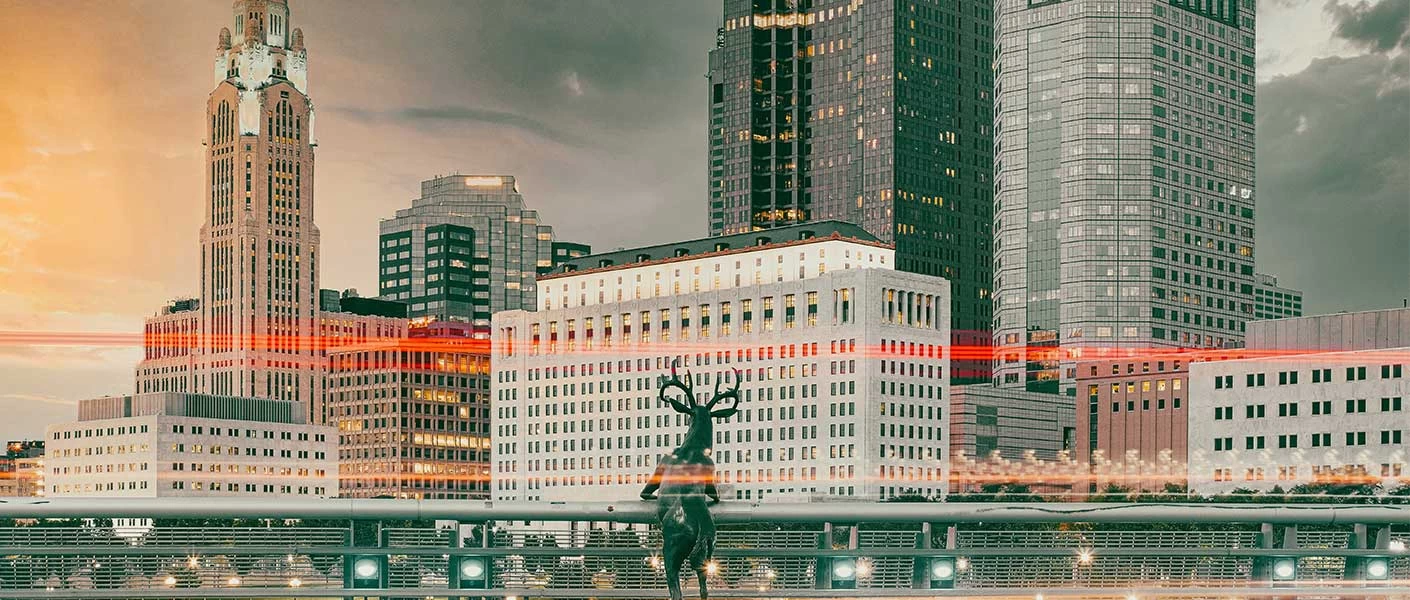 Things to Do Around Columbus, Ohio
Olenty of fun places and activities to explore in this area
Published: 2022-07-07 18:18:13
If you're looking for things to do around Columbus, you're in luck! There are plenty of fun places and activities to explore in this area. Whether you're into parks, shopping, or dining out, you'll find something to enjoy in Columbus, Ohio. The site is popular for its many parks, including Goodale Park and the Columbus Park of Roses. Shopping is also a popular activity in Columbus West, with plenty of retail options to choose from. And when it comes to dining out, there are plenty of great restaurants to enjoy.
So whatever you're looking for, you will find it in this list created by the Columbus roofing company crew.
Columbus Park of Roses
The Park of Roses is a 13-acre (53,000 m2) public garden and park in Columbus, Ohio, United States. The park is home to more than 11,000 roses of 400 varieties. Some of the most standout roses include the Park's signature rose, the Gold medal winner 'Peace', and roses like 'Mister Lincoln', 'John F. Kennedy', and 'Princess Diana'. The park also features several other flowers and plantings, a gazebo, fountain, and walking paths. It's perfect for a romantic stroll or a leisurely afternoon picnic. Plus, the flowery scent here is sure to please and calm.
Breakout Games - Columbus
If you're looking for something fun to do with friends or family, consider visiting Breakout Games - Columbus. This unique entertainment venue offers a variety of exciting games and activities that are perfect for groups of all ages. From puzzles and riddles to hidden object challenges, there's something for everyone at Breakout Games - Columbus. And if you're looking for something a bit more physical, they also offer a variety of "escape room" style games that will test your teamwork and problem-solving skills. So no matter what you're looking for, Breakout Games - Columbus is sure to have something that will entertain and challenge you.
Goodale Park
In Goodale Park, you'll find a wide variety of things to do. For outdoor enthusiasts, take advantage of the numerous walking trails or go for a run in the park. If you're looking to relax, enjoy a picnic lunch or read a book in the serene atmosphere. The park also features a playground and splash pad for the kids. The park spreads over 32 acres making it one of the largest parks in the downtown area. It's a calming area, but you may find it somewhat busy, especially during weekends and holidays like the 4th of July.
National Veterans Memorial and Museum
The National Veterans Memorial and Museum are solely dedicated to celebrating our nation's veterans' stories, sacrifices, and successes. The museum features a variety of interactive exhibits, film presentations, and memorabilia displays that chronicle the veteran experience from pre-revolutionary times to the present day. It's an interesting place to visit if you're in the area and want to learn more about the veteran experience. The museum spreads over two floors and has a cafe on-site if you want to make a coffee break during your visit, as it takes a few hours to see the entire thing.
Ohio History Center
The Ohio History Center is the state history museum of Ohio. It includes the 270,000-square-foot (25,000 m2) William D. Cooper Archaeological Center, which houses more than one million archaeological and historical artifacts; a library with nearly 50,000 books, periodicals, maps, and microfilms; and Ohio Village, a living history village. The museum is in Columbus, Ohio's Discovery District, just south of downtown. In addition, the center contains the administrative offices of the Ohio Historical Society and collection storage facilities. It's accredited by the American Alliance of Museums and is a Smithsonian Institution Affiliate.
Billy Ireland Cartoon Library & Museum
The Billy Ireland Cartoon Library & Museum is the largest academic research library of its kind in America. The collection includes original art, books, magazines, and archival materials documenting the history of cartooning. Some of the most interesting pieces include an array of early comics dating back to the 18th century and a set of "Mutt and Jeff" strips from 1907. In addition, the museum offers a variety of exhibitions throughout the year, including retrospectives of the work of important cartoonists. It's located on the campus of Ohio State University and is open Tuesday through Sunday.
Ohio Craft Museum
The Ohio Craft Museum is the perfect place to learn about the state's rich history of craftsmanship. The museum features various exhibits on topics such as quiltmaking, pottery, glassmaking, and metalworking. Visitors can also purchase unique handmade items from the museum's gift shop. This is a special place that is definitely worth a visit. The museum spreads over three floors of a historic building and contains over 12,000 square feet of exhibit space. It's located in the Discovery District of downtown Columbus. Admission to the museum is free, but donations are accepted.
Shrum Mound
This is a large mound located in the Columbus West area. It is one of the many mounds in the area and is a popular spot for hiking and picnicking. The descriptive plaque at the mound's base states: "This is the largest and most impressive of the Adena burial mounds in Franklin County. It covers nearly two acres and is 35 feet high. The mound was constructed by the Adena people between 100 B.C. and A.D. 100." The Shrum Mound is a great spot for a short hike and to learn about the Adena people who lived in the area centuries ago. There are also picnic tables at the mound's base, making it a great spot for a picnic lunch.
Other Things Of Interest Around Columbus, Ohio: