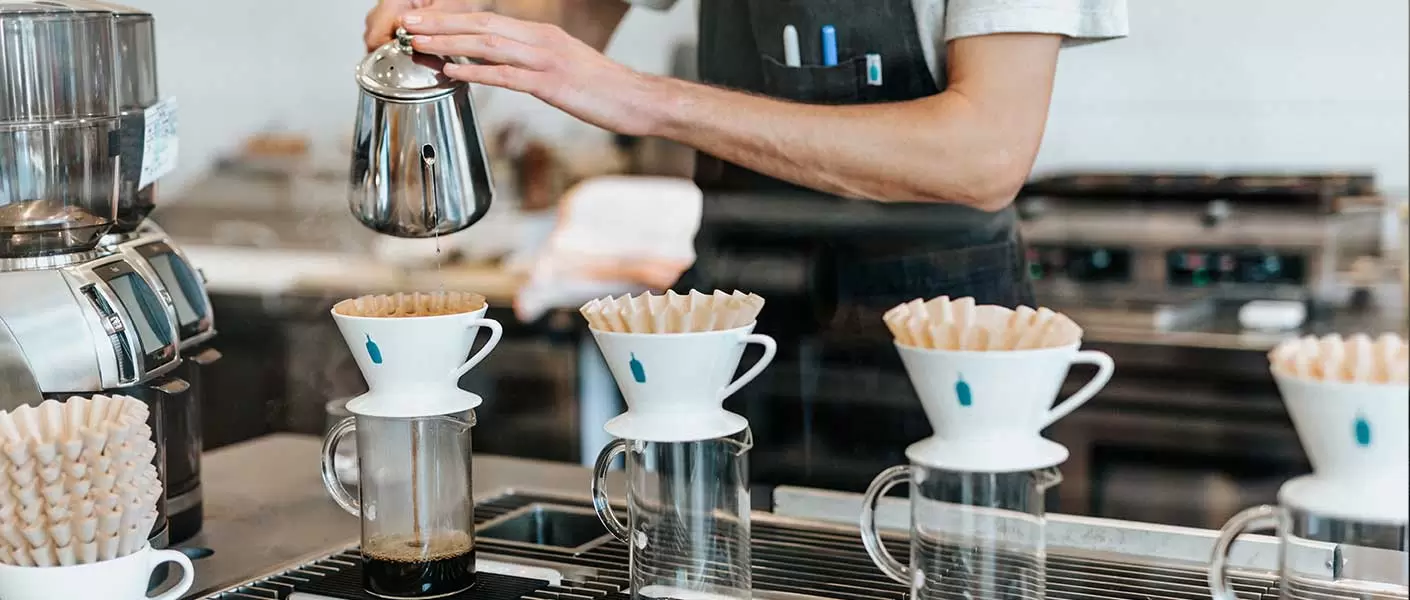 Best Coffee Shops in Wichita
Enjoy Seasonal and Year-round Selections
Published: 2022-08-16 13:48:46
Wichita boasts dozens of amazing coffee shops offering seasonal and year-round selections with adaptations that provide limitless possibilities, whether you're into hot mocha lattes, cold brew masterpieces, or a unique coffee drink that only you order. Wichita coffee shops offer foamy beverages as well as a positive environment to start your day.
Here is a list of the top 10 coffee shops in Wichita that our staff at Wichita roofing company enjoys visiting.
Churn & Burn
Churn & Burn is well-known for its ready-to-eat speciality ice cream and high-end coffee concoctions. The baristas take care in crafting cold brew or fresh espresso beverages with ingredients and beans that are acquired locally.
You can choose from popular speciality beverages like the C&B Tiramisu or custom-made ice cream that has been frozen using liquid nitrogen. Everything they arrange is ready for the camera. In addition, there is a great collection of Joyland (a theme park in Wichita that closed in 2004) artifacts to be photographed.
Fairmount Coffee Company
Since 2017, the highly regarded Fairmount Coffee Company has been a popular gathering place for residents and students of Wichita State University. Visitors adore their Build Your Own Breakfast Sandwich option, which also offers locally roasted coffee and freshly baked goodies. Fairmount Coffee is the ideal location to have a cup of coffee while studying or updating social media during your downtime in between classes.
Il Primo Espresso Caffè
Renowned as "Wichita's oldest coffee shop," Il Primo Espresso Caffè is most known for its expertly made coffee concoctions. Loyal customers wait in long lines at the drive-thru window to order well-liked beverages like Thai Latte or Dark Chocolate Mocha. Foodies enjoy the nicely stacked croissant sandwiches for breakfast and the warm, handmade muffins.
Leslie Coffee Co.
Within minutes of arriving, you'll be grabbing for your phone to take happy pictures inside the Leslie Coffee Co. cafe in the Historic Delano District. Many of Wichita's most known sites are depicted in tiny white and gold icons on unique wallpaper that has been used to design the store. Locals adore the vibrant Matcha Latte, rotating hot coffee, and open-faced breakfast toasts stuffed to the brim with ingredients from the neighborhood.
Reverie Coffee Roasters
The team at Reverie Coffee Roasters is motivated by a passion to serve the Wichita community and beyond with excellent coffee and customer service. They choose the beans they roast from a variety of origins across the world using strict sourcing procedures. By offering a variety of brew methods on the bar, they aim to satisfy each individual customer. On top of that, the place offers cold brew, artisan espresso drinks, pour overs, and great drip coffee.
Order a custom roasting solution for your company or project at Reverie Coffee Roasters for a fantastic coffee experience. Reverie Coffee Roasters' vast variety of coffee beverages and chic, industrial decor are both enjoyable.
The Spice Merchant
The Spice Merchant, Wichita's original coffee roaster, offers 200+ bulk teas and more than 80 roasted coffee varietals inside a renovated downtown structure. As soon as customers enter the store, they can expect to smell freshly roasted coffee. Insta-worthy items include containers of whole bean coffee, shelves packed with fresh spices, and presents created in Kansas. Don't forget to check out the dessert case with fine chocolates.
Cruz's Coffee
Veteran-owned coffee shop Cruz's Coffee can be found in Wichita, Kansas. Along with coffee cups and mugs, Kuerig rounds, and other items, they also sell whole and ground beans. All of their products are proudly created in the USA and a portion of their profits are donated to the heroes - vets, law enforcement, first responders. Cruz Alaniz, the creator of Cruz's Coffee, has spent his entire life in Wichita. Cruz is a veteran, so when you buy coffee or accessories from Cruz's Coffee, you're helping veterans twice over.
---
Other Things to Do in Wichita: