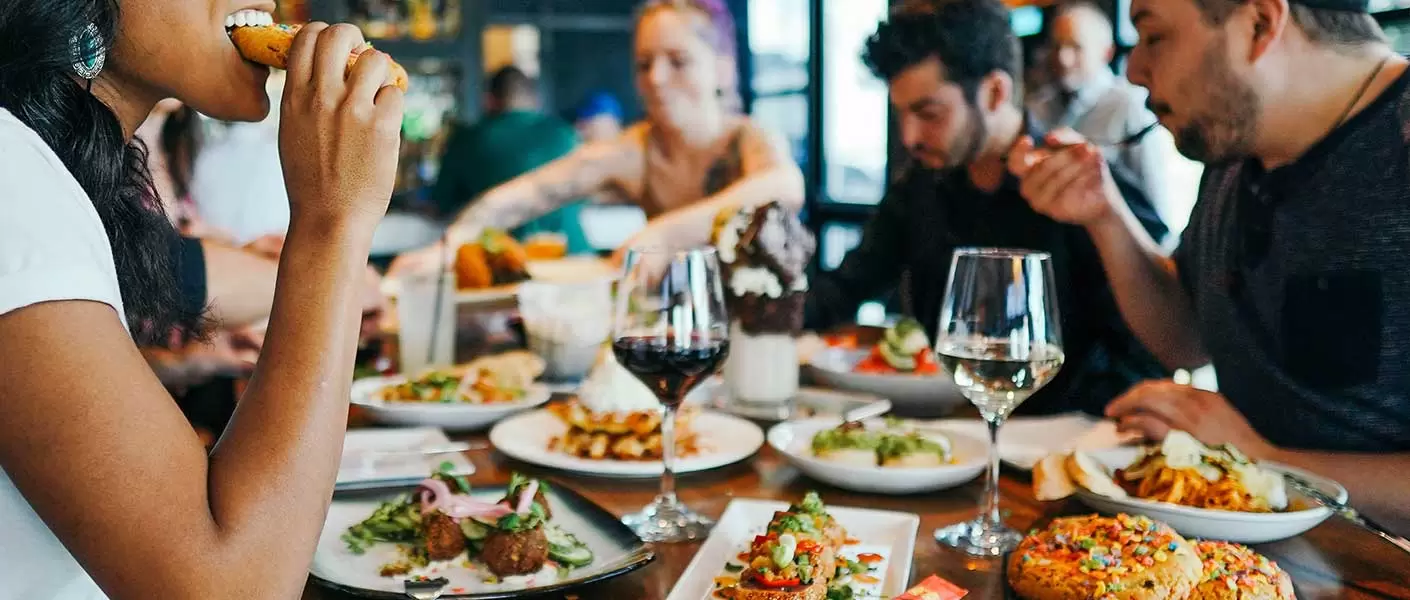 7 Best Places to Eat in Wichita
Recommendations For Top Dishes From Each of The Restaurants
Published: 2022-08-16 12:48:03
The dining culture in Wichita has something for everyone, from independently owned bistros to industrial-chic restaurants, serving anything from exquisite comfort food to farm-fresh cuisine.
Here are a handful of Wichita's top eateries where you may have a special supper. Our teammates from a roofing company in Wichita even offered advice on what to order from each restaurant!
Scotch & Sirloin
The Scotch & Sirloin is a renowned steakhouse with a reputation for serving only the best local beef along with seafood and side dishes. To achieve excellent softness, they internally age the finest beef for 30 days, and they age their renowned prime rib for 40 days.
Our temperature-controlled wine cellar has a fantastic wine assortment as part of their wine service. Additionally, the whiskey list fills two pages, front and back. The atmosphere, colors, superb food, and service never let you down. The staff is caring and truly makes you feel at home and welcome.
Overall, go to The Scotch & Sirloin for a wonderful steak and beverage.
Chester's Chophouse and Wine Bar
On the outskirts of Wichita, Chester's Chophouse and Wine Bar is a classy and welcoming eatery providing traditional chophouse dishes. The restaurant's décor, which was created by the renowned interior design firm Morris Nathanson Design, includes details like rich mahogany, plush leather booths, stone fireplaces, and locally made lighting. The restaurant also has windows that provide spectacular views of a nearby lake.
Bobby Lane, the restaurant's owner and chef, has more than 30 years of expertise in the kitchen. He creates mouthwatering dishes at Chester's Chophouse including the 12-ounce New York strip steak and the maple mustard salmon with sautéed spinach and white beans, bacon, and lemon caper butter.
Il Vicino Wood Oven Pizza - Wichita College Hill
A modern Italian pizzeria called Il Vicino Wood Oven Pizza can introduce you to new culinary delights. The vibrant meals that spread the flavor of basil and tomato can be found here.
Real wood-fired pizza and calzones, paninis, fresh specialty salads, baked pastas, and choices of wine, beer, and tantalizing desserts round out their menu. The Il Vicino is the ideal location for dinners of all kinds, from quick solo lunches between meetings to enjoyable family dinners. All of this is paired with friendly service and a relaxed, casually sophisticated setting.
Doo-Dah Dinner
Doo-Dah Diner is a neighborhood restaurant with a laid-back charm and warm atmosphere that serves a menu of tasty, Kansas-inspired fare. It was founded in 2012 by husband and wife team Patrick and Timirie Shibley. Patrick is also the restaurant's head chef.
The diner, which is only open for breakfast and lunch, offers a filling start to the day with dishes like crispy corn beef hash and chicken fried steak and eggs for breakfast. For lunch, diners can select from the outside-in burger and the fried bologna sandwich, which are both ten-ounce beef patties stuffed with American cheese and jalapenos on pretzel buns.
Sabor Latin Bar and Grille
When dining out in Wichita, Sabor Latin Bar and Grille is a must-visit for meat lovers who enjoy their meat with a fiery Latin flare. The vibrant downtown neighborhood's Sabor Latin Bar and Grille is located there. It offers hearty main dishes like pan-seared beef tenderloin medallions served with green chili mac and cheese, chipotle tomato sauce, and grilled asparagus, as well as delectable starters like ceviche de camarones, a dish of citrus-marinated rock shrimp with fire-roasted tomatoes, red onions, and avocado.
The restaurant's vibrant, inviting ambiance is also a great place for guests to unwind after dinner with a handcrafted drink like the pisco sour, which is prepared with pisco brandy, lemon juice, simple syrup, egg whites, and angostura bitters.
Red Lobster
The largest and most well-known seafood restaurant chain in the world, Red Lobster provides high-quality, freshly prepared seafood that has been sourced in an ethical, sustainable, and traceable manner. Additionally, a selection of wines are available, including pinot noir, chardonnay, and fume blanc.
The restaurant serves a selection of soups and salads, including lobster bisque, clam chowder, bayou seafood gumbo, seafood Caesar, and chicken salads with apple and walnuts. Desserts served there include vanilla bean cheesecakes, apple overboard, key lime pies, fudge overboard, and chocolate waves.
The Monarch
The Monarch, a gastropub, café, and lounge with a modern and urban décor featuring exposed brick and ductwork, comfortable leather booths, and an artistic chandelier built from salvaged old bicycle parts, is situated in the city's historic Delano District.
Visitors can unwind in the laid-back atmosphere of the restaurant while enjoying casual meal that includes salads, sandwiches such the hickory-smoked BBQ pork on warm ciabatta with creamy coleslaw, and appetizers like the creamy and tangy peppadew hummus with naan bread and carrots. A variety of cocktails are also available at The Monarch, which recently debuted a new trademark list featuring unique drinks like the whiskey peach smash and the garlic bloody Mary.
---
Other Things to Do in Wichita: