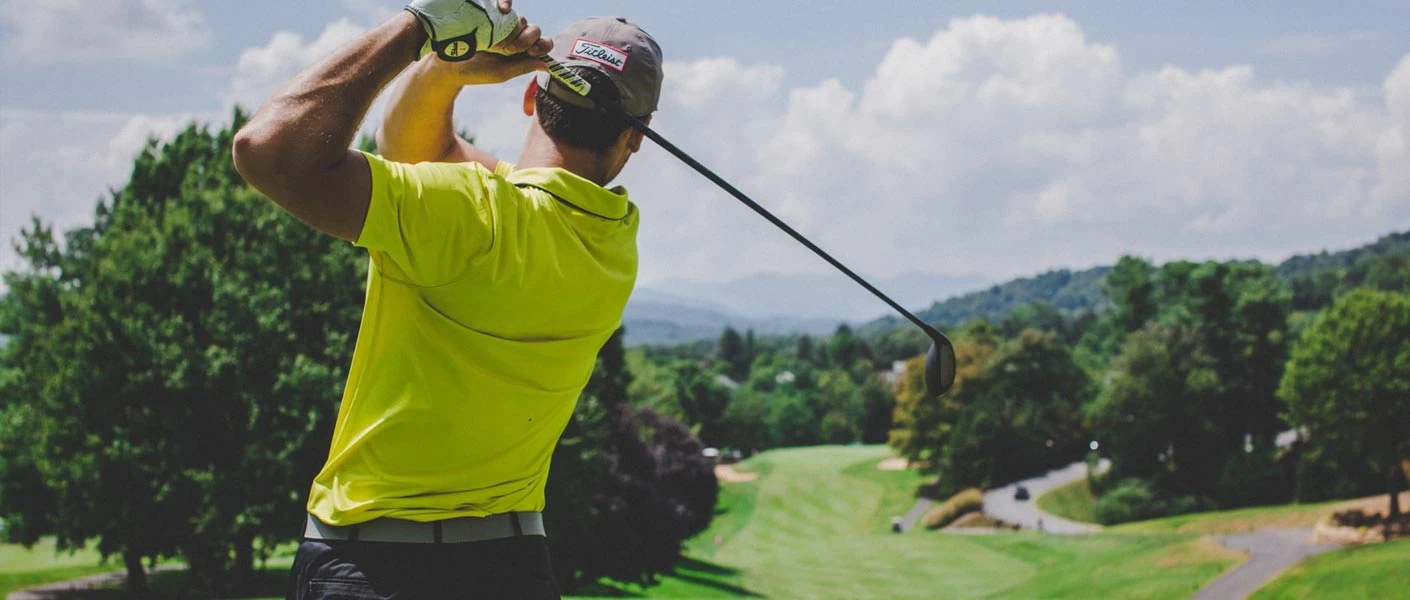 The Best Places to Golf in Bucks County
If you're new to Bucks County or just looking for something different, you may want to hit all the best spots right away
Published: 2022-07-11 22:08:47
After a solid week of working as roofing contractors in Bucks County, there's nothing like a Saturday morning with no work, coffee in the nostrils, and a mid-morning tee time to make the most of a weekend.
Pennsylvania has a ton of great golf courses, many of which are in Bucks County. If you're new to the area or just looking for something different, you may want to hit all the best spots right away.
Mighty Dog Roofing has you covered. We've assembled this list of 15 golf courses in or near Bucks County so you can always find a tee time.
Commonwealth National Golf Club
Commonwealth advertises itself as "one of the mid-Atlantic's most innovative private golf clubs." They boast a friendly, casual atmosphere free of politics. To this end, they offer 5 sets of tees, and 6 junior tees, with yardages ranging from 5,200 to just over 7,000.
Commonwealth is located about 30 minutes north of Pennsylvania in Horsham, PA.
Lower State Road Golf Range
Lower State Road Golf Range is a golf range and practice facility located in Horsham Township, Pennsylvania. Their facilities include 50 training stations, grass and bunker training, and a fully lighted facility that is open until 9 P.M. every day during the summer. Lower State also offers golf coaching with personnel on site.
Five Ponds Golf Course
Five Ponds Golf Course offers a scenic 18-hole course which is open at 7 A.M. Their club features a pro shop, driving ranges, a short game area, and a restaurant: the Backyard Bar and Grille. The club is located in Warminster Township, PA, which also owns the course.
Doylestown Country Club
Doylestown is a 9-hole course notable for its unique and challenging design, architected by famous course designer William S. Flynn.
The Country Club is a premier establishment in Pennsylvania and features a professional head chef, event staff, and a pool and cabana.
Spring Mill Golf Course
Spring Mill Golf Course is located about 35 minutes northeast of Philadelphia. They offer a wide range of membership options with no initiation fees or assessments. Their large and continually improving club includes a pro shop, restaurant, and event hosting.
Imagen Golf
Imagen Golf is a golf instruction firm headquartered in Doylestown. They offer personalized coaching based on a unique philosophy of "skills-based" training.
Coaches can be booked for individual or group coaching sessions. They also offer youth and virtual training. Scheduling is done on their website.
Fairways Golf Club
In Warrington, Fairways Golf Club advertises a world-class layout also designed by another famous golf architect, William Gordon.
Fairways offers public golf to individuals and groups arriving before 1 P.M. until October 21st, 2022. See their website for more details on tee times.
Makefield Highlands Golf Club
Makefield Highlands Golf Club also has a public course which is available for $67 for residents on the weekends. Tee times should be booked at least 7 days in advance and can be done on their website.
Makefield Highlands also has a golf academy staffed by PGA professionals.
Middletown Country Club
Middletown Country Club is a historic country club that has been in Bucks County since 1913. Their 18-hole golf course was completed in 1918.
Since then, Middletown has maintained a relatively short but challenging course, as well as a prestigious country club, restaurant, and public house.
Middletown also hosts special events which can be booked on their website.
Bridge Street Golf
Founded originally in 1967, the place has undergone a few name changes but is now known as Bridge Street Golf at Snipes Farm.
This facility has something for the whole family. They offer an 18-hole course, a targeted driving range, and a mini-golf course kids will love.
Sellersville Disc Golf Course
For those interested in the golf played without a ball, Sellersville is home to a notable disc golf course. Rated in the top 40 disc golf courses in the state according to DGCourseReview.com, Sellersville Disc Golf Course is the perfect place to experience the game of golf in a different and challenging way.
Heritage Creek Golf Club
Heritage Creek bills itself as Bucks County's premier 9-hole golf course. According to their homepage, the club places a special emphasis on golfer comfort and satisfaction, taking innovative steps to relieve congestion and eliminate the feeling of being rushed or waited on.
The Bucks Club
In Jamison, The Bucks Club aims to be a premier golf course and restaurant. They are open to the public and offer an 18-hole golf course, a public house with drinks and dining, and a pool and spa area for members and guests. The club also hosts events year-round.
Northampton Valley Country Club
Northampton Valley Country Club is another semi-private golf club located in Richboro. This is a course owned by Northampton Township but managed privately. They offer 18-hole golf, dining, training facilities, and events hosted on their spectacular grounds. Tee times, event info, and membership pricing can be found on their website.
Lookaway Golf Club
Lookaway Golf Club is a unique, private club that treats each member as a partner. Partners share equity in the club and don't have to assign themselves tee times: They are welcome to play as often as they want, whenever they want. Their course is also ranked in the top 30 in Pennsylvania according to Golf Digest.
Mighty Dog Roofing has you covered with entertainment recommendations in your local area. Stay tuned to our blog for more.
Other Things Of Interest In and Around Bucks County