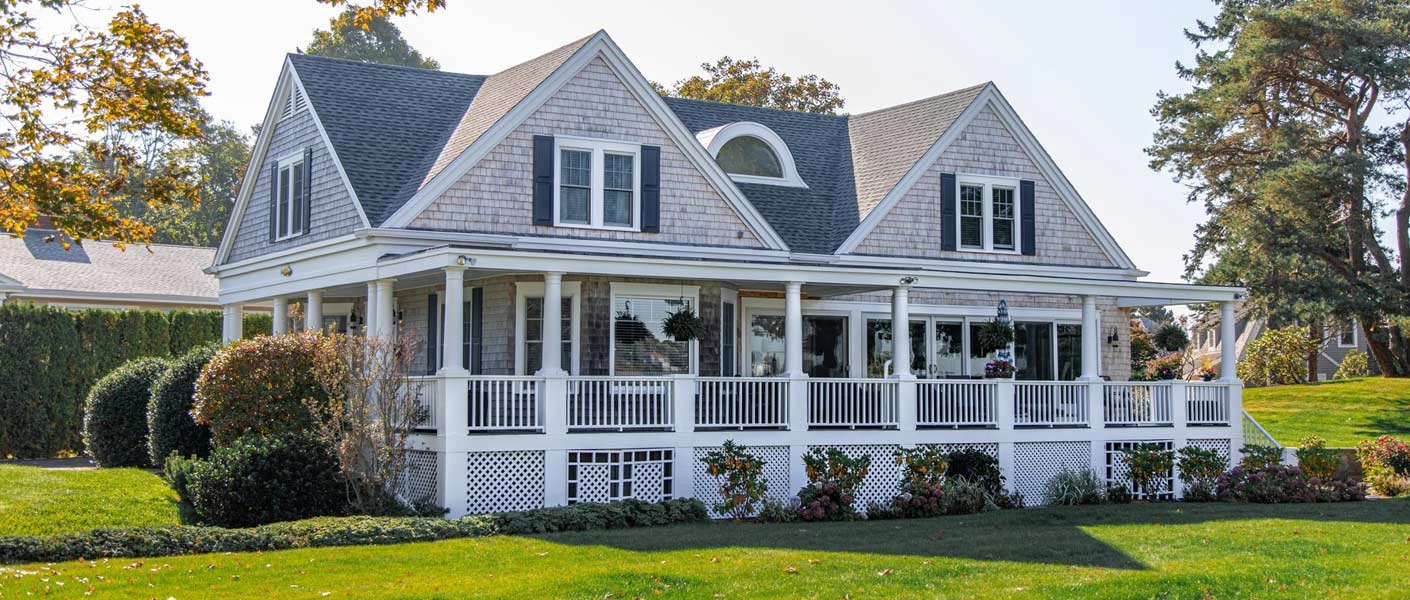 The Best Places to Live in Bucks County
If you're making the move to Bucks County, it can be hard to choose between all the great parts of the area
Published: 2022-07-11 22:40:00
Bucks County, Pennsylvania was founded in 1682 by William Penn and has a long and distinguished history. From rolling hillsides to picturesque towns, it offers peace and tranquility to all its residents.
If you're making the move to Bucks County, it can be hard to choose between the 23 boroughs and 31 townships that make up the area. Backed up by 20 years of experience roofing in Bucks County, Mighty Dog Roofing has the inside scoop on the best places to live in the area.
Woodside
The rural-feeling neighborhood of Woodside is an idyllic place to retire. Winters here can drop as low as 24 degrees Fahrenheit, but the temperate climate for the rest of the year is ideal for active families. Residents are regularly seen walking, jogging, and biking throughout the neighborhood's well-paved streets and parks. For those with small children, the popular family amusement park Sesame Street is only a 9-minute drive away!
Almost all (99%) of the 3,000+ locals own their homes and keep them pristinely maintained. Residents report feeling extremely safe here, and crime rates are low.
Newtown Grant
Newtown Grant is a fantastic choice for young professionals in search of a sparse suburban feel. There are plenty of single houses, townhomes, and condos to suit households of any size and shape. Food lovers will enjoy the wealth of great restaurants, and locally owned retail options are plentiful in the well-established downtown.
Families with children are also attracted to the area because of the nationally ranked school district, which includes highly rated public schools like Newtown Elementary and Middle School. There are also numerous private schools to choose from. Tyler State Park nearby offers hiking trails, a pumpkin farm, and a winery.
Buckingham Township
Another award-winning school district, Buckingham Township has a lot to offer for families with children. The rural/suburban mix is an ideal balance for those looking to escape the busy cities without sacrificing access to quality amenities. The central location of their neighborhood makes it ideal for accessing all the best parts of the surrounding communities.
The ample parks and forests tempt residents outdoors regularly. Museums, shopping, farmers' markets, and both affordable and high-end dining are plentiful. There are also several different gym and fitness options to choose from.
Doylestown Township
Doylestown is regularly listed as one of the best places to live in Pennsylvania for young families and retirees alike. The rich sense of character in Doylestown is largely thanks to its many historic buildings, museums, theaters, and landmarks. Locals find endless things to do in town, from browsing locally owned businesses to discovering the story behind each piece of historic architecture. Many of the families here are well established and contribute their own histories to the culture of the town.
Doylestown is also home to another stellar school district, a wide array of restaurants and bars, and plentiful dedicated bike and running trails.
Chalfont
Outdoor enthusiasts will fall in love with Chalfont, which is a neighborhood full of lush parks. A strong network of sidewalks and bike paths connects the community, and a beautiful creek runs through the town. Residents consider it quiet, safe, and clean. It's a great choice for anyone looking for a tranquil and spacious neighborhood to call home, with a large dose of old-fashioned charm.
The strong sense of community sets Chalfont apart from other neighborhoods, with big turnouts for local events. Historic sites like the extraordinary Fonthill Castle are also favorite destinations among locals, offering a rich sense of the history of the area.
New Hope
The vibrant gay scene is just one of the many things that might attract you to the neighborhood of New Hope. With fewer than 3,000 residents, this charming little town boasts a vibrant main street full of local shops and dining that attract tourists from all the surrounding areas. Many of the homes here are second homes or available for vacation rental, so tourism is a major driver of the local economy.
Families with children will enjoy the many nearby orchards and wildflower preserves, excellent playgrounds, and proximity to the open-air colonial-style Peddlers' Village.
Yardley
Sitting snugly on the banks of the Delaware River, Yardley is a beautiful small town with a dense suburban feel. One of the major attractions is its proximity to Shady Brook Farm, where locals can shop for farm-fresh produce at the market, catch up with friends in the pub, browse the garden center, and attend festivals and events. Its holiday light show is not to be missed, with millions of lights creating a magical experience for adults and children alike.
The residents of Yardley are a tight-knit and family-oriented community who enjoys the many local restaurants in town.
Warrington Township
Warrington Township would be the perfect home for Goldilocks: not too big, not too small, but just right. Homes here have plenty of space without feeling too isolated, and there are plenty of amenities including coffee shops and public venues where locals can gather.
Residents describe it as clean and friendly, where everything you need is less than 10 minutes away. Small businesses thrive here with the support of the locals, and the schools are considered excellent which attracts many young families to the area.
Churchville
For those seeking a rural feel, Churchville delivers an incredible experience. Tranquil and safe, residents consider it an ideal place to raise a family. It has a tight-knit community feel, with excellent schools that offer parents plenty of opportunities to get involved. Many locals have a strong sense of spirituality and regularly attend one of the numerous local churches for which the town is named.
Most of the residents here own their own homes and make good use of the ample local parklands. Though Churchville feels secluded, there is easy access to major roads, so visiting a nearby city center like Philadelphia never takes long.
New Britain
Last but not least, New Britain offers a small community with a lot of pride. This suburban/rural neighborhood is currently undergoing revival efforts that are attracting new businesses and restaurants to the area every day. Salons are plentiful, and the downtown area is very walkable.
Crime here is low, and dedicated bike lanes make cycling a safe and easy way to get around. You won't need to go far to find an excellent park in New Britain, including Great Park which features a fishing pond, children's play area, and huge open space.
Tending the Roofs of Bucks County
Mighty Dog Roofing has been proudly serving Bucks County for over 20 years and is here for all your roofing needs. We're qualified and certified roofing experts that know your local area, so you can rest easy knowing your roof is in good hands.
Get in touch today to find out how we can make your roof mighty.
Other Things Of Interest In and Around Bucks County