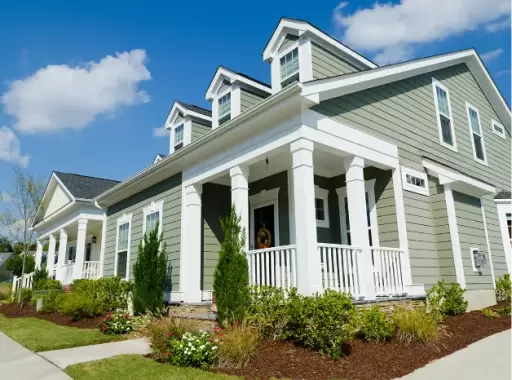 Increase your home's curb appeal
Looking to make a statement and be the envy of your neighbors?
Refresh the look of your home with maintenance-free siding. Increasing your home's curb appeal will only help increase its resale value, an investment worth making. Protect your home from the weather elements while improving your insulation and reduce maintenance issues for the longevity of your exterior.
MIGHTY TESTIMONIALS
Mighty Dog roofing is the way to go. Everything about them was top notch. Beautiful job on my roof. The price was fantastic to boot.
Mighty Dog and their project manager, David, gave us excellent service. Only delay was getting through the government bureaucracy for permitting.
Richard was a true professional, and came on time, when he said he was going to. The work he performed was quality and the price was as agreed. Definite thumbs up!
Richard took a look at my roof and saw the problem right away. His offer to fix it was very reasonable. I regard this company as honest and professional. I recommend them.
Great response and customer service. Wonderful job done on my flip home roof. Also agreed to get paid at the closing after a deposit. Thank you so much.
Best experience I've ever had dealing with a contractor. They were able to repair my roof when others said it had to be replaced. They showed up on time and fixed the problem correctly. No leak since! However, the reason I will use them when... Best experience I've ever had dealing with a contractor. They were able to repair my roof when others said it had to be replaced. They showed up on time and fixed the problem correctly. No leak since! However, the reason I will use them when I do get my roof replaced is because when they initially charged me more than the estimate, the owner called me and told me about it. He brought me my check back and had me write another one for the quoted amount. Needless to say, I was shocked. I Will definitely use these guys in a couple of years when I do go and replace my roof. You rarely run across a business as honest as this. Thank you Mighty Dog Roofing. Read more
These guys are GREAT, Richard and the company took great care of us in a time of need.
Even with the storms they were able to get the roof install completed in a timely manner! I would recommend them for your roofing needs!
Everything they said, they did. This was a small job, a flat roof. Richard gave me a quote one week before hurricane Ian hit, and told me they could do it ten days time. I agreed a few days later. After the hurricane went through and being as this wa... Everything they said, they did. This was a small job, a flat roof. Richard gave me a quote one week before hurricane Ian hit, and told me they could do it ten days time. I agreed a few days later. After the hurricane went through and being as this was a small job I expected to have a delay. Nope, they came on time, and finished the job for the exact payment quote. I don't know roofing, but I can tell a good job. Read more
SIDING PARTNERS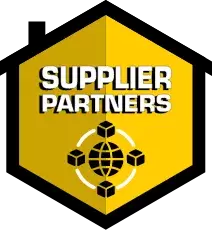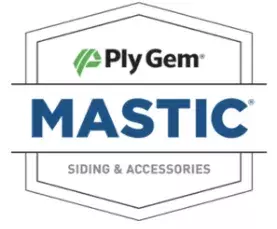 Mighty Dog Roofing is proud to partner with Mastic Siding from Ply Gem. They are the #1 choice among homeowners, remodeling contractors and experienced builders. Mastic Premium Siding stands up to extreme weather conditions, requires little to no maintenance, and is ecological in nature. An established company for over 75 years, they back their products with the kind of limited lifetime warranty that makes them the perfect Mighty partner, to give our customers the very best.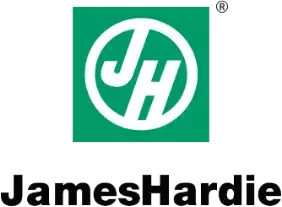 We are honored to offer James Hardie fiber cement siding, made to stand up to the elements and stand out to your neighbors.
Looking for Superior Durability?
James Hardie invented fiber cement to stand up to even the toughest weather hurricanes, UV rays, snowstorms and ice events, all of which can break down siding including vinyl siding (which may crack in the cold), and wood siding (which expands and contract with changes in moisture and humidity). It is only the James Hardie fiber cement siding that is engineered and planned to last in any climate.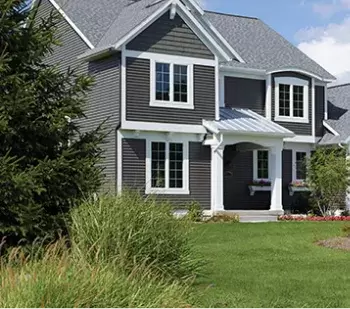 LAP SIDING
Durable, low-maintenance Lap Siding and accessories that come in a variety of styles, colors, and finishes to create the ideal look for your home.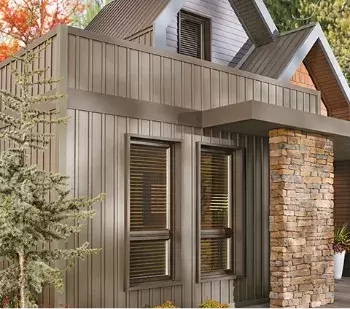 Vertical
Vertical Siding lends charm to small spaces and a contemporary feel or a dramatic sense of height when used on your home's entire exterior.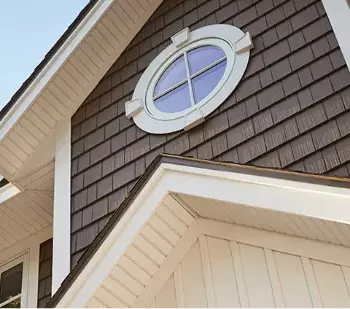 SHAKE & SHINGLE
Beautifully textured Shake and Shingle vinyl siding that resembles natural wood without all of the maintenance and upkeep.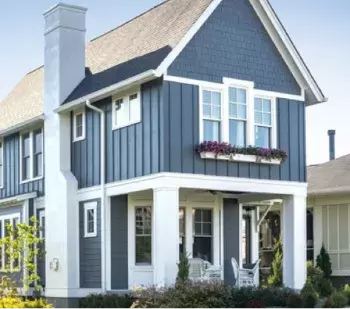 Fiber Cement Siding
Build your dream with the very best. James Hardie makes the world's highest-performance fiber cement siding, trim, backer board and more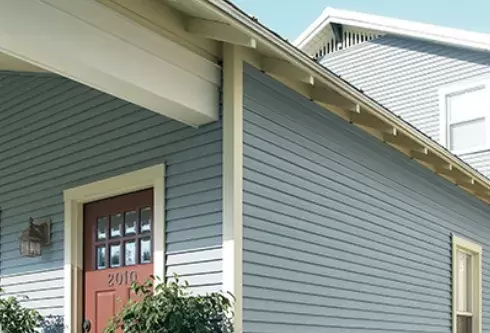 Vinyl
Vinyl Siding for virtually every situation — for high heat and extreme sun, for pounding hail and hurricane-force winds, for everyday dents and dings, for the ultimate in color choices, and more.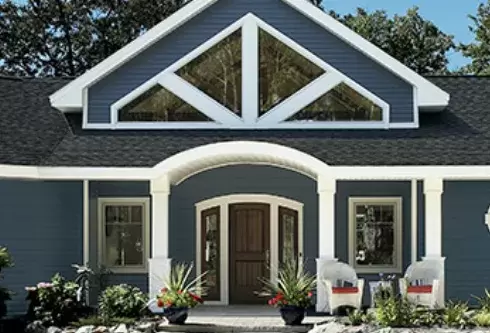 Aluminum
Aluminum siding is beautiful, hard-wearing and completely waterproof. From quality performance to low-maintenance features, our extensive selection is superior in every way.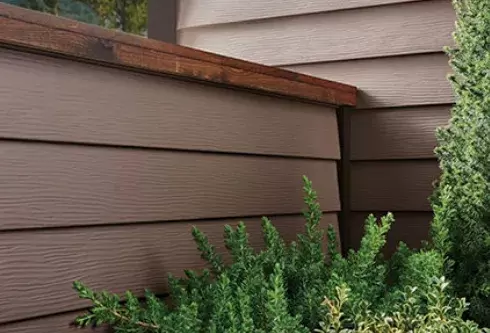 SteeL
From powerful gusts to pounding hail to extreme hot and cold, our Steel Siding's hold-tight technology, superior strength, and durable, weather-sealed coating keep your home looking beautiful year after year.
Siding Accessories & Accents
ACCESSORIES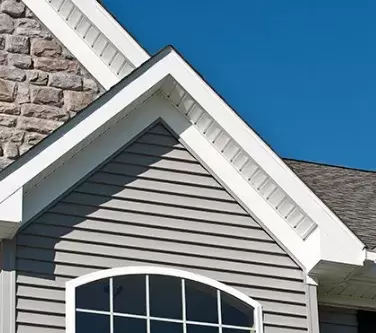 Soffit
Located underneath your roof's overhang, soffits cover and protect the rafters, keeping out moisture, weather and pests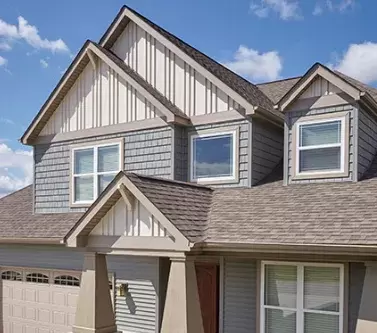 FASCIA
Fascia is the trim piece that follows your roofline covering the ends of the rafters.
ACCENTS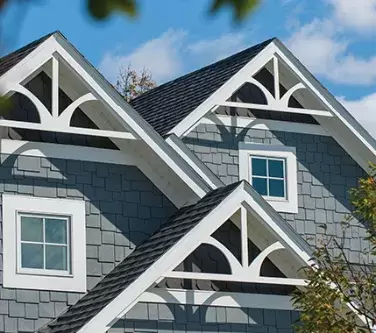 TRIM
Take your basic exterior from simple to outstanding with a combination of trim boards, accents trim and mouldings.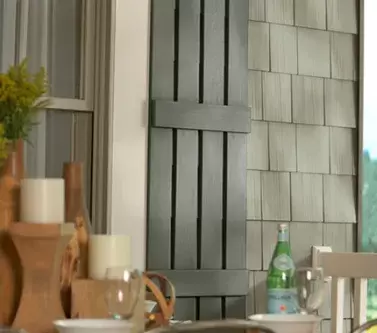 Shutters
Shutters are one of the easiest, most visible accents you can add to your home's exterior.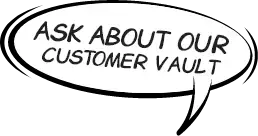 Why Your Pinellas Park Florida Neighbors
Choose Mighty Dog's Roofing Professionals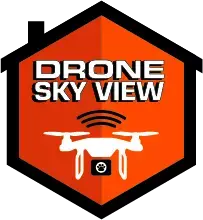 Innovative technology to assure best non-biased reporting
Many insurance companies approve of this technology for claims inspections
Realtors love our reporting to assure the health of a roof prior to a sale
Each report also includes weather data
Great for HOA's and apartment complexes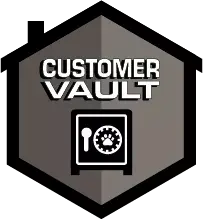 Safekeeping of your home's exterior records
Includes reports, pictures, products used, warranties
All communication throughout the project
Maintenance Records
Referrals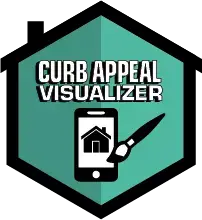 Do I like black or grey shingles better?
Color palettes for design help
We use images of YOUR house to design with before and after tools
All color and product information is kept in your vault for reference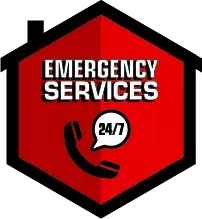 All emergency calls are taken 24/7
Don't wait until it is too late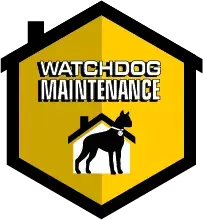 Annual exterior inspections
Year after year comparisons
Maintenance records can be shared with insurance companies
Valuable to realtors when selling your house
Can detect problems early; minimize repairs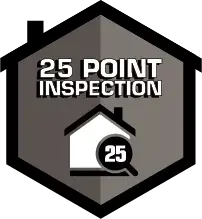 Diagnostic inspection of the entire exterior
Drone SuperScan Technology
All reports and findings kept in your vault
Personal consultation of findings shared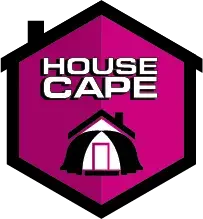 We think of your house as ours
Protect your landscaping
Easy cleanup
Neighbors love the attention to cleanliness
Less chance of nails left – magnets used during clean-up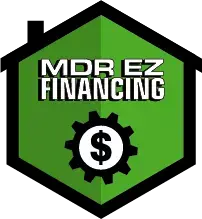 Can't afford it today? Your roof is saying you can't afford to wait
Many choices of lenders for every need
Deductible financing available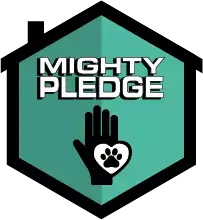 Top Dog Communication
On-Time Service
Cleanliness
Integrity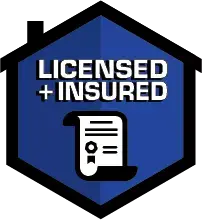 MDR is fully licensed roofer and insured
Crews are licensed and insured
We pull all permits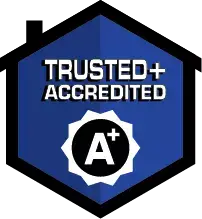 Accredited with the Better Business Bureau
A+ Rated
Accredited with all our partner vendors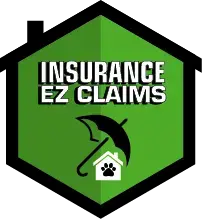 MDR uses insurance approved estimating software for claims
We work with your insurance company to verify claims
Work with insurance throughout the entire process
Insurance companies love our Drone Superscan reports for EZ Claims
FAQ
Communication is important, how do I know what is going on with my project?
Mighty Dog Says: Part of our core values is exceptional communication. You will have a team who will be constantly communicating with you throughout your project. You will receive notifications every step of the way!
Will you provide me with warranties?
Mighty Dog Says: There are 2 different types of warranties our sales associate will share with you. One is our MDR 5-Year Workmanship Plus Warranty and the other will be your manufacturer's warranty.
Do you have the proper licensing and certification needed? Insurance and Workmans comp?
Mighty Dog Says: You have the right to a reputable, trustworthy and licensed company who will be here for your home's needs, not just today but well past tomorrow. Our MDR sales team will show you proof of licensing and substantial insurance coverage to protect you and your family, our employees, company, equipment, and vehicles at your initial meeting.
Who will I be able to contact the day of my project?
Mighty Dog Says: We will provide you with the contact information for a team of professionals who will be able to help you. Your sales team is only a call or text away. You will be communicated with prior to our arrival, but you should look forward to seeing your sales representative prior to any work being done, and throughout the day to supervise the project.
This location serves
the following areas
Saint Petersburg, Florida
Bardmoor, Florida
Childs Park, Florida
Clearwater, Florida
Disston Heights, Florida
Greater Pinellas Point, Florida
Gulfport, Florida
Largo, Florida
Maderia Beach, Florida
North East Park, Florida
North Kenwood, Florida
Pasadena On The Gulf, Florida
Seminole, Florida
Treasure Island, Florida
CALL 727-477-3435 FOR A FREE ESTIMATE TODAY!