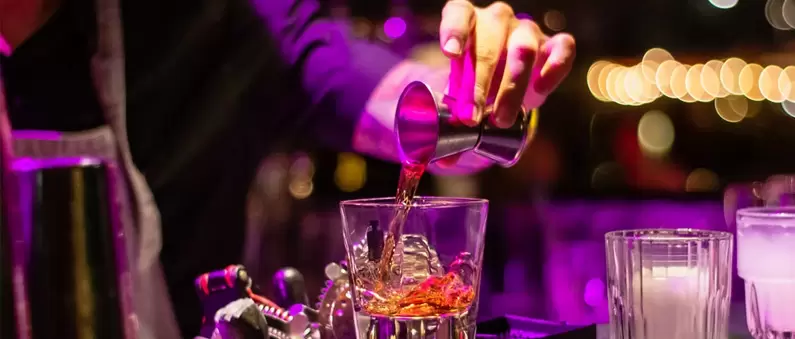 The Best Bars and Pubs in Franklin, Tennessee
The Music City, and its surrounding areas, are home to some of the best bars in the world
Published: 2022-08-04 13:26:02
When most people head out for a night of drinks and entertainment in Nashville, they often think of hitting up a place on either Broadway or 2nd Avenue North. The Franklin roofing contractors at Mighty Dog are here to tell you there are some great bars and pubs around for anyone willing to step west of the city. The Music City, and its surrounding areas, are home to some of the best bars in the world. In fact, we have compiled a list of the best bars in Franklin, Tennessee to visit.
Brewhouse South
For anyone looking for a laid-back neighborhood restaurant and bar, Brewhouse South is the perfect spot. They offer 70 beers on tap, and an enormous menu featuring hand-crafted burgers and Island inspired comfort food.
Whatever you are in the mood for, you are sure to find it at Brewhouse. They offer daily specials, including discounts on beers, well liquor, and wine. Come for the delicious food and drinks and stay for the community you'll discover at this hometown bar.
The Bunganut Pig Bar & Restaurant
Located in Historic Downtown Franklin, Tennessee, the Bunganut Big Bar & Restaurant made our list because of its daily Happy Hour specials. Planning a private party or special event? Host your next get-together in Brewhouse's private room. It has two full-sized pool tables and a dart board, making it an ideal spot for billiards lovers.
Join their rewards program to earn points towards a free lunch. Looking for a great place for Sunday Brunch? Look no further.
McCreary's Irish Pub & Eatery
You don't have to be Irish to enjoy the atmosphere at McCreary's. From the moment guests walk in the door, they feel a sense of community. Come for the live music and their best hand-crafted drinks.
Locally owned and operated, McCreary's Irish Pub and Eatery cordially invites you to stop in for your next meal and favorite Irish lager. Order any of their menu items online for pick up or have your food delivered. Or stop in and enjoy the ambiance of this quaint pub.
The Tin Roof 2
Franklin's hottest Happy Hour is at the Tin Roof 2, located just off Carothers Parkway. They are open for lunch, dinner, and late night and have some of the best drinks in town.
Guests enjoy their All-American style menu with delicious burgers, hot-pressed sandwiches, and plenty of side items to choose from. Nacho lovers enjoy their "Make Your Own" Nachos. Simply fill out the form at your table, and your server will bring you your customized nacho order.
Quinn's Neighbourhood Pub and Eatery
Located on Murfreesboro Road in Franklin, Tennessee, Quinn's Neighbourhood Pub and Eatery has a vast selection of ales, lagers, ciders, and IPAs from around the world. We love to stop in for their seasonal specials, like their Dog Days Pink Lemonade Shady or the Hawaiian Five Ale. Looking for a hard seltzer? Quinn's offers a variety of Vizzy Hard Seltzers made in Memphis, Tennessee. Our favorite is their Strawberry Kiwi flavor, but we suggest you try them all! 
Scout's Pub
For anyone looking for a modern Southern pub with a strong sense of community, stop in at Scout's Pub. Located in the Westhaven community of Franklin, Tennessee, this top-ranked pub features hand-crafted cocktails and food worth craving. Get it all in a neighborhood atmosphere perfect for hanging out with the gang, spending time with family, or meeting new friends. Brunch lovers enjoy bloody mary's on Saturdays and mimosas on Sundays. Or come in for lunch and dinner seven days a week. 
Cajun Steamer Bar & Grill
Do you find yourself craving some Louisiana cuisine but are located in Nashville? No worries, the Cajun Steamer Bar & Grill has you covered! Get the best from the Big Easy with food and drinks you won't soon forget. They serve bold bayou flavors with New Orleans-inspired spirits. If you haven't tried their Cajun Steamer Hurricane, you are missing out. Myer's dark rum mixed with white rum, 151, fresh lemon, passion fruit, OJ, grenadine, and a splash of pineapple juice.
Hop House Tennessee Taps
The last (but not the least) to make our Best of Nashville pubs and bars list is Hop House Tennessee Taps. They boast 36 local beers on tap to choose from and unbeatable Happy Hour specials. Fill a growler, purchase a keg, or even order beer to go. Along with a vast selection of draft beers, guests with experienced pallets enjoy their India Pale Ales, Belgian-style brews, and stouts from all over the world. Our favorite is their Coffee Shoppe Stout by Lazy Magnolia. It really hits the spot. 
See What Makes Nashville West Great
From dive bars to upscale breweries, everyone is sure to find what they are looking for when they find themselves in Nashville West. For more information on where to go for drinks, check out Mighty Dog Roofing's "Best of" guides to help you discover the best places in the city of Nashville to get a drink. 
Check out our latest blogs to discover great places to enjoy in your favorite city. To speak to a roofing professional, contact Mighty Dog Roofing. 
---
Other Things To do in Franklin, TN: