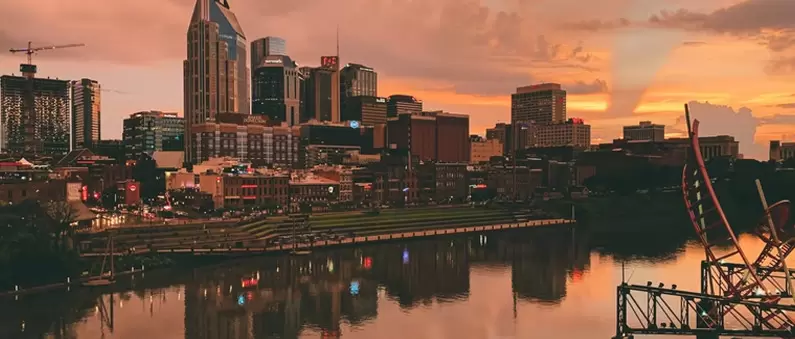 7 Best Rated Neighborhoods in Nashville West
Popular family-friendly neighborhoods to raise a family
Published: 2022-08-12 13:14:50
Tennessee is the Gateway to the New South, and while Nashville may not be the state's capital, it is the largest city in the state. Nashville West is known for its many family-friendly neighborhoods. If you are new to Nashville or looking to move somewhere new, Nashville West has some of the top-rated neighborhoods. 
The Music City is one of the best places to raise a family. We here at Mighty Dog have visited most of the neighborhoods in the area while doing roof repair and installation jobs, so we know a little bit about them!
From schools with the finest school districts to areas with the best parks and recreations, we have compiled a comprehensive list of the seven best-rated neighborhoods in Nashville West. 
1. Brentwood
Home to country music greats Faith Hill and Tim McGraw among others, Brentwood is a high-end suburb with high-caliber schools, an abundance of parks and recreational activities, and low crime rates. 
Enjoy the rich history of the nearby Belle Meade Plantation or take the family to the Nashville Zoo for a fun day learning about wild and endangered animals. You could also visit the Vanderbilt Dyer Observatory. 
Whatever you are in the mood for, you can find it in the Brentwood neighborhood. The homes are beautiful as the peaceful southern landscape.
Population: 42,502
School Ranking: A+
Median Home Value: $622,000
2. Franklin
This breathtaking Nashville West suburb earns its place at the top of our list of best-rated neighborhoods. Franklin offers a combination of century-old farms and live music venues. It's an excellent place to raise a family due to the low crime rates and some of the top-ranked schools in the state. 
Many residents commute to Music City for work, while others prefer to work and stay closer to home. Franklin's prime location gives you the option to do either or both. Get ready for a new life. Move to Franklin, Tennessee! 
Population: 80,914
School Ranking: A+
Median Home Value: $385,500
3. Thompson's Station
Residents of Thompson's Station call it "one of the last unspoiled places" in Nashville West. It is home to many parks and recreation spots. 
Local leaders work with residents and state officials to preserve farms, ranch land, and national reserves to help preserve the natural landscape – all while responsibly developing additional residential neighborhoods.  
With low crime rates and top-ranked schools, Thompson's Station is our top choice for raising a family. The median value of homes is higher than other places around the Music City, but it's well worth the money. 
Population: 7,485 
School Ranking: A+
Median Home Value: $704,900
4. Forest Hills
Forest Hills is a town in the Nashville West suburbs rich in history and culture. It was once home to Vine Street Orphanage – a home for children built on land donated by Dr. McCallie in 1911.
The orphanage placed many children into loving homes while the rest of the community supported the matron's efforts to raise the children.
The town is also known as Tennessee's "Manliest City." Although, we aren't sure exactly how the town got that nickname.
Population: 4,866
School Ranking: B-
Median Home Value: $866,400
5. Green Hills
Located between Hermitage and Mount Juliet, Green Hills is a small town in the Nashville West suburbs known for its excellent school districts, beautiful homes, and rural feel. Residents boast that it is one of the best places in Tennessee to live and work. While the nightlife might leave something to be desired, it is only a short drive to Music City. Get ready to move out to Green Hills. You'll be glad you did!
Population: 7,308
School Ranking: A
Median Home Value: $263,200
6. Spring Hill
Have you ever driven through a small southern town and admired the horses in the fields? That's what it's like when you take the trek to Spring Hill. Residents say they love it because it is a safe community, and this family-oriented town is a great place to raise kids. 
Spring Hill has many parks and recreation areas designed to enjoy the beautiful southern summers and the crisp winters. We know you'll enjoy your new home in Spring Hill every season!
Population: 50,005
School Ranking: B+
Median Home Value: $299,900
7. Goodlettsville
You can find the friendly Goodlettsville area located about 15 minutes from Nashville. If its name doesn't give away its uniqueness, nothing will. This town is best known for its wineries, historical charm, and antique district. 
The people of the town appreciate the value of family. With a focus on youth sports, it's no wonder they are home to the 2012 Little League World Series National Champions.
Population: 16,859
School Ranking: B+ 
Median Home Value: $207,700 
Learn More About the Best Neighborhood with Mighty Dog Roofing
If you are new to Nashville West or have been a long-time resident and looking for the top-rated neighborhoods, check out our city guides. At Might Dog Roofing, we want to help you explore some of your favorite neighborhoods.
For roofing services, contact us to speak to one of our knowledgeable professionals. 
---
Other Things To do in the Nashville West Area: