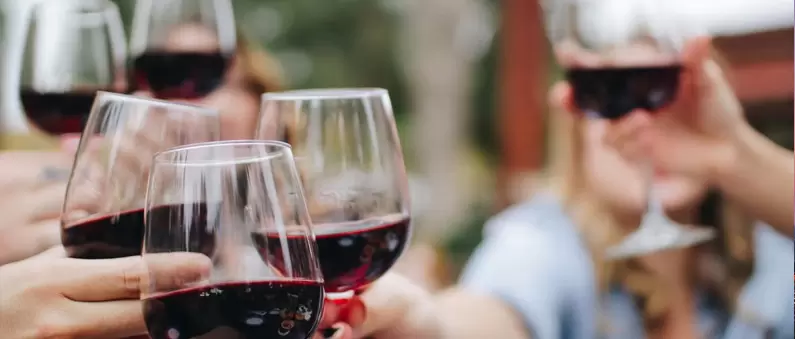 Top 12 Fun Things to do Around North Atlanta
Whether it's shopping, shows, sports, food, or even some exercise the area around North Atlanta has it all
Published: 2022-08-01 23:49:31
If you live in the North Atlanta area or are just in town for a visit, you're in luck. There are so many interesting, exciting, and educational things to do, that you'll have to budget your time wisely to take in the activities that fit your tastes in entertainment.
Whether it's shopping, shows, sports, food, or even some exercise while you have a great time with friends and family, the area around North Atlanta has it all.
Medieval Times Dinner and Tournament
Travel back in time to a Medieval Spanish Castle and enjoy a King's feast, while rooting for your Knight's victory, as they joust and engage in hand-to-hand combat.
Cross the drawbridge and enter the gates to experience the Hall of Arms containing medieval antiquities, and if you have the courage, take a tour of the Torture Museum. There is also a great bar, gift shop, and many photo opportunities to preserve your visit and share it with friends.
Your North Atlanta Medieval Times adventure awaits you at 5900 Sugarloaf Pkwy, Lawrenceville, GA. Start planning your special event now, and always check their website for promotions and discount offers.
Mastermind Escape Games Atlanta
Mastermind Escape Games in Sandy Springs, GA, has 6 different themed rooms to challenge even the most talented super-sleuths. With 60 minutes to locate clues, decipher puzzles, and function as a team to free yourself before time is up – the challenge is on.
Whether you're attempting escape from "The Shed," eluding the police and grabbing some loot in "Bank Heist," avoiding being trapped in the past or future in "Lost in Time," or any of their other exciting rooms, your game is sure to get your blood pumping.
Mastermind requires reservations, payment, and a signed waiver in advance of your arrival, so be sure to go online or contact them by phone, before your visit.
Ameris Bank Amphitheatre
This entertainment destination features something for everyone - including country, rock, metal, pop, and dance music shows, as well as children's theater with sing-along shows.
They have a complete list of the currently scheduled events on their website, and you are sure to find a show that fits your tastes. With covered open-air and lawn seating, this amazing venue will be a concert you won't soon forget.
Ameris Bank Amphitheatre is located at 2200 Encore Parkway, Alpharetta, GA, and they have directions to specific parking areas, as well as ticketing information, rules, seat maps, and private events on their website.
Sky Zone Trampoline Park
Sky Zone Trampoline Park offers an exhilarating, fun, safe, and workout-filled adventure for everyone. Use one of the many attractions to test your agility, stamina, and balance, while competing against others or just challenging yourself.
For your safety, team members are always on hand to make sure you stay in your comfort zone and don't try to go too far, too fast. The park is designed for every level of jumpers, from "Little Leapers" to "Ninja Warriors," so the entire family can get some exercise and have a blast doing it.
Sky Zone Trampoline Park is a must-visit spot for the acrobatic, or athletic fun-seeker looking to test themselves through physically challenging programs. Join us in Roswell, GA today.
Avalon
Avalon is the ideal community of the future, based on sustainability and the practice of living well. This walkable complex of living spaces, hotel, entertainment, retail, a theater, and fine restaurants is more than just a destination, it's a place to stay and work.
The full concierge service will make your evening out or your long-term stay resort-quality from the moment you arrive, with a focus on convenience and detail for your every need.
For an exciting visit or to set up residence in this hospitality-driven hub, find them at experienceavalon.com.
McDaniel Farm Park
Experience a look at what life was like in 1820s Duluth, GA, and especially what farm life and being self-sufficient entailed. Tour original structures used for the operation of the farm, including the barn, blacksmithing shed, farmhouse, gardens, and more. Then, take your picnic lunch and hike the wooded trails, along bubbling brooks, through rolling hills on this 134-acre property.
The historic entrance is located at 3251 McDaniel Road, Duluth, GA, or you can get the needed phone numbers for general information or rental, on the website.
The Painted Horse Winery and Vineyards
For a step out of city life without having to travel too far, The Painted Horse Winery and Vineyards in Milton is a paradise for wine lovers. Take a glass of their artisanal wines and stroll the grounds, relaxing, and enjoying the beautiful horses. If you're a bit adventurous, you can sign up for riding lessons or check the events schedule and book a trail ride complete with wine tasting.
Monthly events include tours of the vineyard, winery, and production facility, in addition to the trail rides and others. For scheduling, hours, and planning a visit, find all the details at The Painted Horse Winery and Vineyards.
The Velvet Note
Ready for some cool Jazz, southern cuisine featuring seafood, great drinks, and an ambience designed for listening and romance – The Velvet Note has it going on in Alpharetta, GA.
The intimate décor and vibe will make for a comfortable, entertaining night out with a glass of wine and that special person you love.
Featured in Southern Living magazine, as "One of the 10 Places to Go in Alpharetta," The Velvet Note is gaining a reputation as a North Atlanta favorite.
If you're looking for a hot spot around North Atlanta, then check out their menu and make ticket reservations on their website.
Southeastern Railroad Museum
If you're a history buff, or just interested in the machines that made America grow exponentially through the Nineteenth and early Twentieth centuries, then a stop at the Southeastern Railroad Museum is sure to be on your itinerary.
Boasting a large display of locomotives, cabooses, passenger and freight cars, and the interesting Rail Post Office cars, plus train rides, field trips, and educational summer camps, the museum is a great place to have fun and learn about the history of transportation at the same time.
Located at 3595 Buford Hwy, Duluth, GA, the museum is currently open Thursday-Saturday from 10 AM to 5 PM and Sunday 1 PM to 5 PM.
Scottsdale Farm Garden Center
Founded in 2000, Scottsdale Farm in Milton, Ga is anything but your usual garden center – it's a 65-acre working farm with animals to enjoy, including dogs, cats, chickens, goats, and more. When in season, their Café uses fresh produce grown on the farm, and the egg dishes are supplied by the resident hens.
This doesn't mean they don't take care of all your plant needs as well, they have a large assortment of trees, shrubs, flowers, and a pumpkin patch. They will also help with your outdoor design and landscaping projects, with fountains, bird baths, fire pits, wind chimes, and more.
For all your garden needs and a fun day on the farm, visit Scottsdale Farm Garden Center in Milton soon.
Christmas trees are also available during the holiday season.
Truist Park
Truist Park is the place that Major League Baseball's Atlanta Braves call home. There's no doubt that a ballgame at this modern Major League Baseball facility is sure to be a fantastic experience, but the activities don't end there.
Truist park also offers year-round tours, shopping for all your souvenir needs at the Clubhouse Store, and don't forget The Battery, an adjacent community with fine dining, shopping, and the Omni Hotel.
This park offers so much to do it is impossible to list it all in a single post. So, to get the feel for the truly endless things to do and see, go online, and check it out, as their website is excellent and links to everything you can imagine.
Stars and Strikes Family Entertainment Center
For an energetic, interactive family get-together, or to celebrate the kid's birthday in an exciting and safe environment, Stars and Strikes is the place to go.
Complete with bowling, a gigantic arcade, bumper cars, a great restaurant and bar, big screens to catch the game, and two-level laser tag, Stars and Strikes is the location for family fun, private events, and birthdays – they are the "birthday experts."
Be sure to check out their daily specials Sunday-Thursday, and don't forget to ask about "Parents Night Out" when you book your birthday extravaganza.
Stars and Strikes is located at 10010 Hwy 92 #180, Woodstock, GA.
---
Other Things To do in the North Atlanta Area: