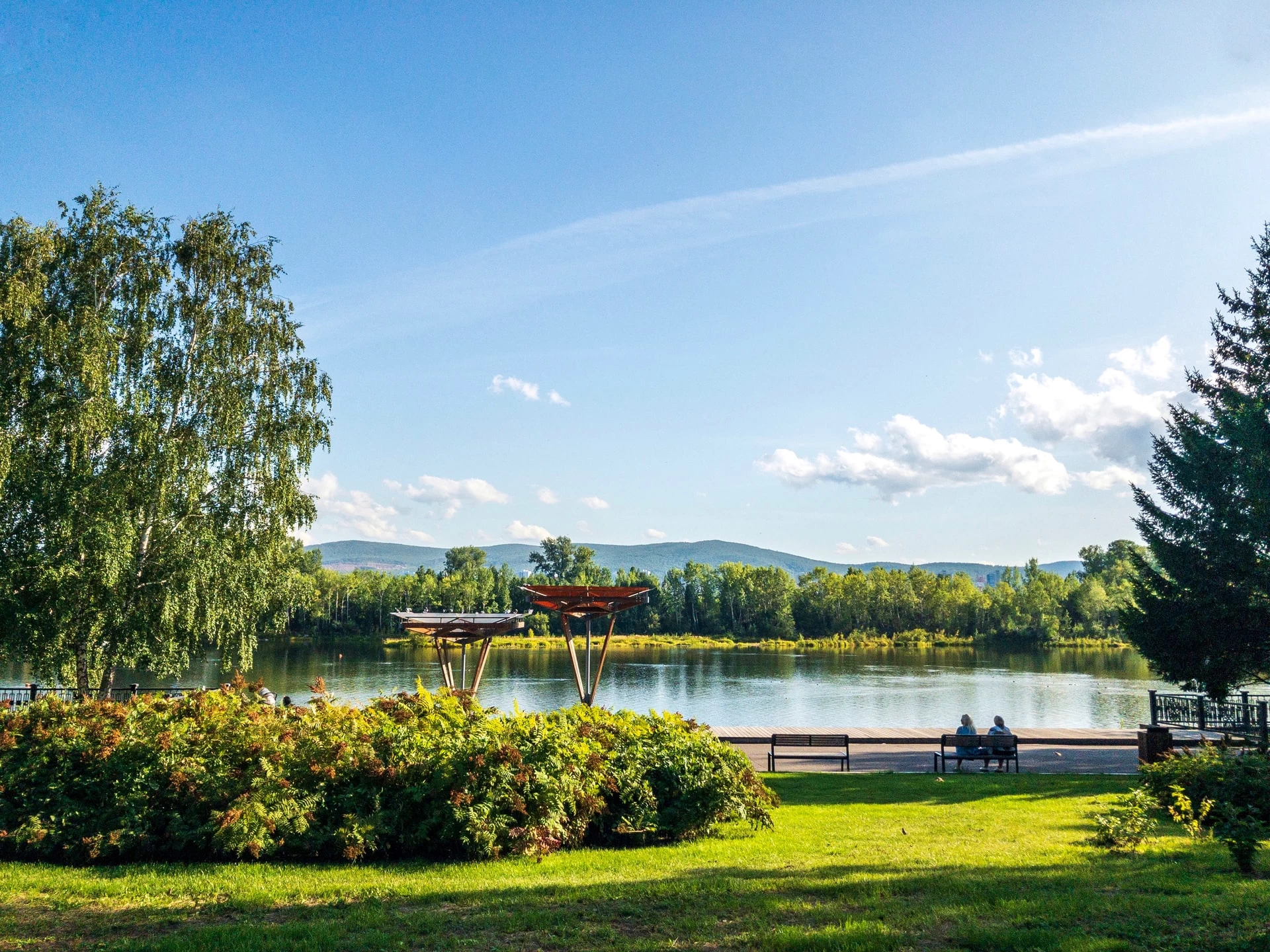 Top Rated Parks and Nature Attractions North Atlanta
Discover the best parks for you to spend some quality time with your family.
Published: 2022-06-23 21:02:31
If you're looking for a nature getaway without having to leave the city, North Atlanta has some beautiful options. Our Mighty Dog team enjoys spending some quality time with their family after a roof installation job well done. Whether you're looking for a relaxing park setting or some more exciting attractions, these parks and nature areas will not disappoint. Check out our list of top-rated parks and nature attractions in North Atlanta and start planning your next outdoor adventure!
Wills Park Recreation Center
Wills Park in the Alpharetta area is a great option for those looking for a wide variety of recreational activities. The Rec center features Basketball, Karate, Aerobics, and more for those athletically inclined. If you'd prefer a slower pace, Wills Park also offers access to dog parks, playgrounds, and a community center.
There's also a soccer league, baseball and tennis leagues, and a variety of walking trails to enjoy for locals and visitors alike. For those with horses, there is a spacious equestrian arena complete with fences and obstacles. When you're done riding, you can cool off in the pool or wind down on a nature walk.
Big Creek Park
Located in the Roswell area, Big Creek Park is a nature lover's paradise. Here you'll find lots of wildlife, miles of hiking and biking trails, and a beautiful river including scenic waterfalls. There is also a pond, a playground, and a picnic area for the kids. The Park is home to a variety of unique and interactive sculptures by local artists to give it some unique Georgia flavor.
Big Creek Park is known as a tried-and-true area for mountain biking for those of all ages. You can even compete in contests like the Big Creek Quick Six Enduro Contest each year.
Webb Bridge Park
Webb Bridge Park, located just north of Atlanta in Alpharetta Georgia is a beautiful place to take a walk, go for a run, or just enjoy the scenic views. The park features miles of walking trails, meadows, and picnic areas, all surrounding a pond, sports parks, and playgrounds.
Web Bridge Park is a favorite of locals especially in the fall as the leaves change color. Its variety of trees and other local flora make this location a remarkable sight in all seasons, though it may be most enjoyable before it gets too hot. Webb Bridge certainly features fun outdoor attractions for the whole family in a safe and lush atmosphere.
Roswell Area Park
Roswell Area Park is a large park with something for everyone. Spanning over 900 acres, the area features a beautiful lake with fountains for fishing and kayaking, a playground, basketball courts, a skate park, a dog park, and much more.
Spread throughout a few smaller parks, the wooded area is home to a variety of wildlife and plants to see. It features a small baseball diamond, perfect for pickup games on summer afternoons, a community pool, and a variety of sculptures throughout the park, making it an ideal location to visit year-round.
Dunwoody Nature Center
The Dunwoody Nature Center is a popular place for events due to its beautiful rustic charm and foliage in the fall. Spanning 22 acres, this center is a wonderful place to learn about the local wildlife and ecosystem. The center has hiking trails, a playground, a butterfly garden, and much more.
The Dunwoody Nature Center hosts hikes and summer camps for children for those who want more guided fun. The park also gives back, and its causes include animal rescue efforts and forest conservation. This is a beautiful place for family fun, including birthday parties and small get-togethers.
Chattahoochee Nature Center
If you're looking for a nature-filled day in Atlanta, Chattahoochee Nature Center should be your go-to spot. Founded in 1976, this riverfront park is perfect for a picnic lunch or a leisurely stroll along the walking trails. And don't forget to say hello to the resident animals at the animal habitats.
Beyond just habitats and foliage, visitors can experience the zipline located within the 127-acre park, go canoeing, and hike in the Georgia Piedmont Forest, a wonderful place for quiet and meditation. The park also offers a wide variety of fun and interactive events for children throughout the year.
Murphey Candler Park
Located in the heart of Atlanta, Murphey Candler Park is a popular spot for hiking, fishing, and picnicking. Don't miss out on the scenic views from the top of the hill, especially in the fall when the foliage changes colors, creating beautiful views.
A popular area for outdoor photos, visitors can also expect to see a variety of migratory birds and ducks throughout the year as they walk the trails. For kids, a beautiful wooden playground is a perfect place to play and make new friends. This 132 acre multiuse park is the perfect spot for picnics, parties, and outdoor fun.
Jones Bridge Park
This park is perfect for a day of fishing, canoeing, or just relaxing by the water. Don't forget to bring your camera to capture the views of the Chattahoochee River and surrounding forest.
Come prepared for rapidly changing water levels, however, and be wary of climbing on the old bridge. If you bring the kids along, this probably isn't the place to let them go wandering off alone. While beautiful, the river is strong and should be respected.
The park offers a pavilion with a roof for shelter and plenty of picnic tables for a barbecue or party, just be sure to clean up after you're done so other guests can also enjoy the area.
Morgan Falls Overlook Park
This park offers stunning views of the falls and the Chattahoochee River below, which you can enjoy from swings, picnic tables, benches, and more. Don't miss out on the opportunity to go for a hike or a picnic lunch in this beautiful setting. For more adventurous folks, consider paddleboarding or canoeing along the river.
Many enjoy the opportunity to fish, though this isn't a place to get out and go swimming due to the high traffic. However, there are plenty of areas to hike and enjoy the wildlife like birds, fish, and more.
East Cobb Park
This park offers the best of both worlds. It's perfect for a game of tennis, a round of golf, or just a leisurely walk. Don't forget to bring your camera to capture the views of the lake and surrounding woods and creek.
The scenic bridge and small falls create a beautiful atmosphere for a place to meet with family and friends or to walk alone for a bit of quiet time. Here there is no shortage of beautiful sunsets or fun-filled afternoons, especially with a few pavilions to choose from, a stage, and a great walking trail.
Autrey Mill Nature Preserve & Heritage Center
This historic nature preserve is perfect for a day of hiking, bird watching, or just enjoying the peace and quiet. Don't miss out on the chance to see the mill and learn about the history of the area. With 46 acres to explore and three miles of trails, it will definitely take more than a few trips to experience everything this area has to offer.
For a more hands-on experience, you can feed the animals or volunteer to sponsor one. One of the more popular events is goat walking, where you get to enjoy a stroll with some of nature's cutest animals.
McDaniel Farm Park
This historic Georgia cotton farm is steeped in history, as one of the last tracts of land sold in the 1820 land lottery. The property was built from timber found on the land and the 125 acres of property were used to produce all kinds of necessities.
The 1930's era farm still houses historic equipment and structures for guests to visit. This park is perfect for a day of hiking, biking, or just learning about and enjoying the views of the farm. Don't forget to bring your camera to capture the views of the barns and fields.
---
Other Things To do in the North Atlanta Area: