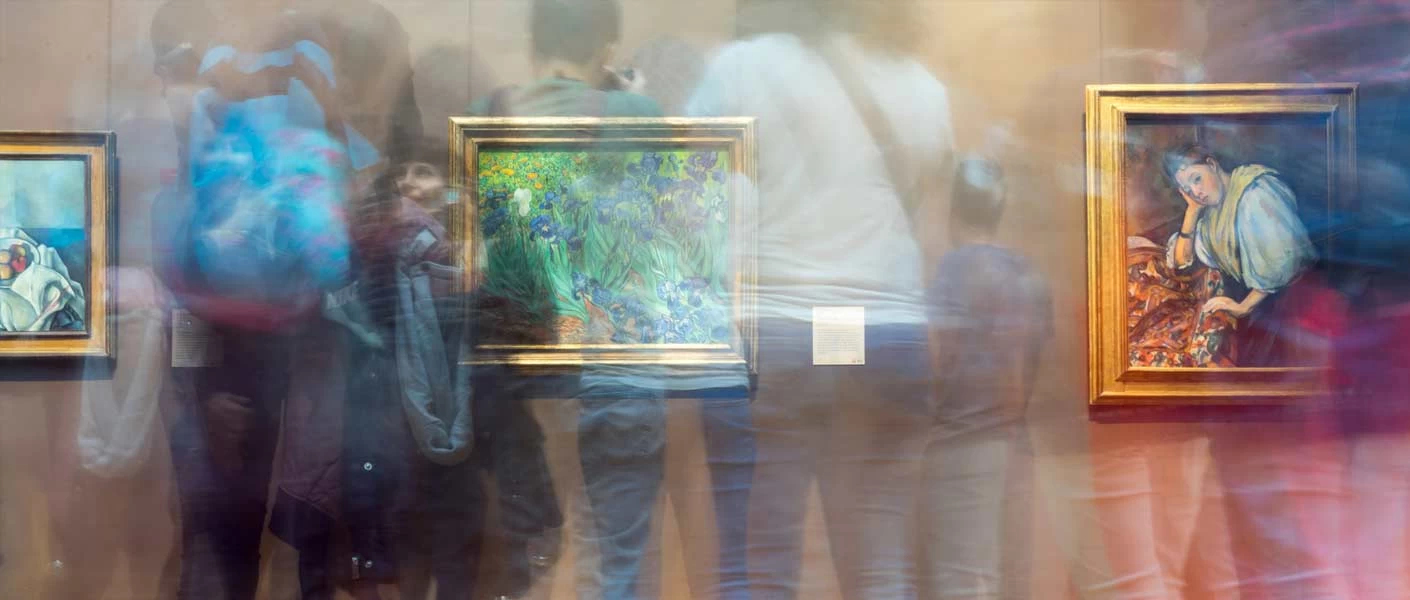 10 Best Museums in Atlanta
The city of Atlanta offers visitors world-class experiences through its variety of museums
Published: 2022-07-12 21:40:44
As a long-time roofing contractor, Mighty Dog knows this is a bustling city where you can experience a mix of culture, nature, and history. This rare gem offers visitors world-class experiences through its variety of museums. You won't want to miss the opportunity to immerse yourself in some of history's most notable moments.
Plan a visit to one of these ten must-see locations the next time you're in Atlanta, Georgia.
1. Martin Luther King, Jr. National Historical Park
The Martin Luther King Jr. National Historical Park provides an opportunity to stroll through the life of a distinguished minister, activist, and civil rights leader.
Start your journey at Martin Luther King Jr.'s childhood home. Next, visit Ebenezer Baptist Church, and hear the echoes of the many life-changing sermons he shared.
Complete the experience at The King Center, where you can see how Dr. King's work continues to change lives today. You can dive deeper into his life and work through audio, video, and writings demonstrating his legacy's impact.
Before you leave, stop by his tomb, where you can pay your respects to this civil rights legend and hero.
2. Fernbank Museum of Natural History
Encounter the world in a new way as you explore the wonders of the Fernbank Museum. Interact with nature, animals, and history throughout this sprawling 75-acre exhibit that takes you worldwide and back in time.
The museum portion of the exhibit transports you to a world of dinosaurs through fossils, prehistoric displays, and scientific exploration.
Explore Fernbank Forest to see nature at its finest in this breathtaking outdoor exhibit of wildlife, playgrounds, and exotic plants. You can also sit back and relax in the immersive experience of their 3D theater. You don't need a passport to visit a new country. This theater will take you on an unforgettable adventure with dinosaurs in prehistoric times, penguins in Antarctica, or over the rolling hills of Ireland.
3. National Center for Civil and Human Rights
The National Center for Civil and Human Rights is an enlightening experience that combines past historic movements with modern issues. Learn about the U.S. Civil Rights Movement and the way it continues to impact the nation today.
The eye-catching displays at the center are meant to engage the mind, trigger emotions, and inspire you to action. This isn't just a passive display you walk through and forget. Instead, it will open your eyes to needs around the country and show you actionable ways you can get involved to fight for justice for all.
4. Atlanta History Center
What shaped Atlanta into the unforgettable city it is today?
You can find out about this inspiring city's journey from its conception to the modern metropolitan city at the Atlanta History Center. Various exhibits paint a picture of what the city was in the past, the challenges it overcame, and the people most instrumental in its development.
You can walk through its transformation during the Civil War, meet the immigrants who built the city, or view the railroads that connected it to the nation.
The entire center covers over 33 acres of buildings, historic houses, and bursting gardens. There is something for every interest and personality at the museum.
5. High Museum of Art
High Museum of Art looks at art differently. It's an inclusive display of art through the ages, from French works from the 19th century to modern photographs depicting our current times and culture. Each piece is a unique reflection of the city that shares these masterpieces with the world.
The museum also holds various unique sculptures and art pieces that give a glimpse into the great artistic minds of the past. Meanwhile, other portions of the museum focus on the present and the notable masters from the American South.
In total, there are over 18,000 works of art enclosed in a striking building designed by Pritzker Prize-winning architects.
6. Trap Music Museum
Atlanta holds one of the first hip-hop museums in the world. It's also one of the most notable musical attractions in the south. Trap Music Museum has attracted music lovers and others alike with its novel displays and individual experiences.
This is not your ordinary museum. Unwind at their happy hour, where you can sip a glass of champagne while enjoying the Trap exhibits. Those that prefer a challenge would enjoy the escape room where you must put your mind to work at solving puzzles to escape before it's too late.
The museum is an interactive adventure that delights visitors, educates you about trap music, and promotes emerging artists of the future.
7. Children's Museum of Atlanta
The young and old alike can challenge their minds, feed their imaginations, and explore the world at the Children's Museum of Atlanta. This interactive collection of exhibits lets the smallest museumgoers discover the world using all their senses.
Take your pick of crafts, experiments, displays, and games that teach children about science and history while having fun. For example, each child can let their creativity flow through art crafts or unlock their inner engineer while solving a complex problem.
This museum offers fun and interactive displays for children of all ages and their parents.
8. Georgia Capitol Museum
Georgia's capitol building is a striking landmark that represents the city's strength in times of adversity and their mark in today's society. Schedule a tour of the capitol building and learn about the rich 120-year history of this great city and state at the Georgia Capitol Museum.
9. Center for Puppetry Arts
From Kermit the Frog to Cookie Monster, puppets have always played a prominent role in entertainment. Visit a different kind of museum at the Center for Puppetry Arts.
This exhibit gives you an inside look at what went into the creation and filming of some of your favorite puppet characters. You can also join a workshop and learn how to be part of this ongoing tradition of puppetry as it moves into the next generation.
10. APEX Museum
The African American Panoramic Experience (APEX) is Atlanta's oldest Black History Museum. The inspiring display of exhibits tells the story of African and African American history and culture. Each experience invites visitors into the lives of those who shaped Atlanta and the country.
Get a glimpse of Sweet Auburn Street from the past and gain a new perspective of the city. Next, travel back in time and learn about the rich history of the African continent dating back over 6,000 years.
You will leave the museum with a better understanding and appreciation for the African Americans who played a key role in this country's history.
Where Will Your Next Adventure Take You?
At Mighty Dog Roofing, we are more than just a quality roofing service. We are experts in the rich history and beauty of our service areas. We take pride in our work, just as we respect the people and societies we work with.
Contact us to learn more about the areas we service and how we can help preserve the beauty of your home and community.
---
Other Things To Do Around Atlanta