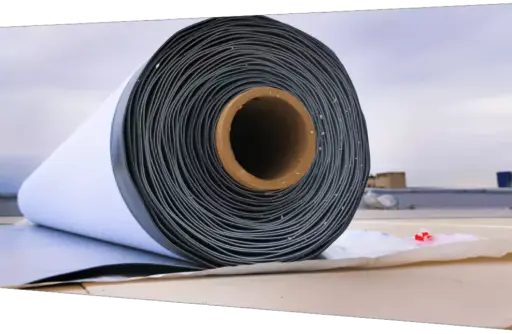 Commercial Roofing
Mighty Dog Roofing provides comprehensive commercial roofing services to keep your operations moving smoothly.
Our roofing specialists have years of experience offering superior commercial roof inspection, repair, and replacement services. For more than two decades, Mighty Dog Roofing has worked hard to deliver outstanding service and quality craftsmanship to every job, big or small.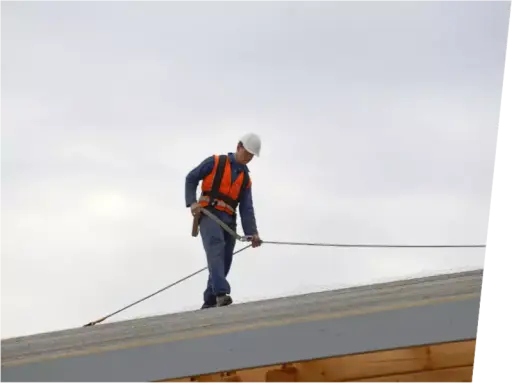 Commercial Roof Inspection
We will keep up with your commercial roof inspections to ensure your building is protected at all times. Our team will coordinate our roof inspection with you to accommodate your busy schedule. Mighty Dog Roofing is familiar with regulations and OSHA safety standards concerning roof inspections so you'll always remain in compliance with the law.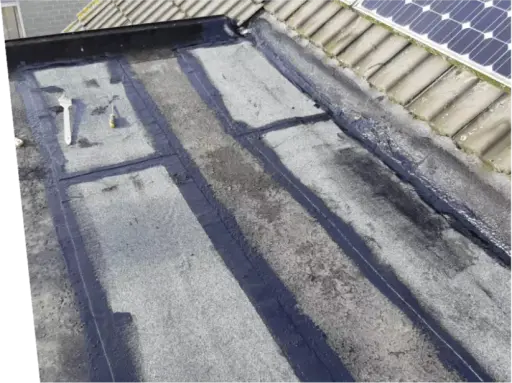 Commercial Roof Repair
When severe weather or another unexpected event impacts your roof, count on Mighty Dog Roofing to help. We will assess the scope of the damage and provide an accurate cost estimate for your commercial roof repair. When disaster strikes, our customer service professionals are available to respond to your emergency roof repair 24/7. Our team understands when roof repair is needed, it's not always at a convenient hour. Let our experts take care of the repair so you can get back running your business.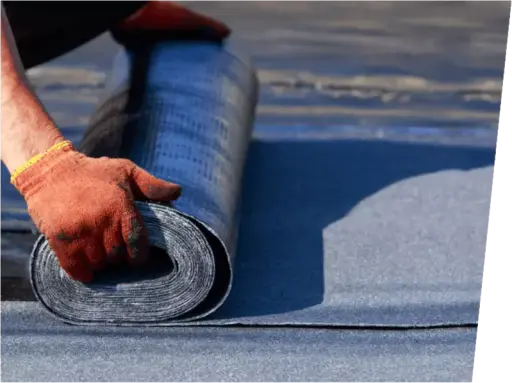 Commercial Roof Replacement
Whether your roof is just too old or you simply want to change the look of your building, Mighty Dog Roofing can handle your commercial roof replacement. Our experienced team will discuss the many options available to you and offer insights or suggestions on what type of roof would best accentuate your property. We are proud of our work and guarantee quality every time. This is why we back all our commercial roof replacements with a Craftsmanship warranty, not to mention the manufacturer's warranty on top-quality roofing materials.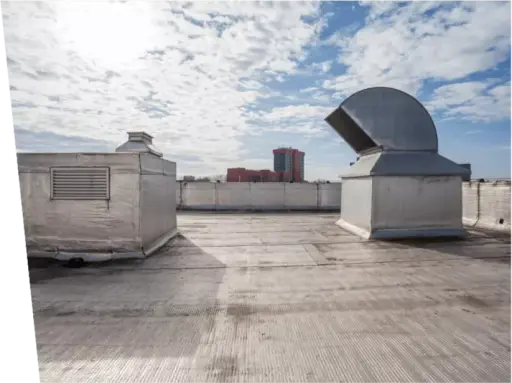 Commercial Roof Maintenance
Take advantage of our Mighty Watchdog Maintenance Program to protect your commercial roof and sustain its life. Any commercial roof is susceptible to weather events such as hail, heavy winds and rains, tornadoes, hurricanes, snow, and microbursts. Our Mighty Dog commercial roofing inspectors will assess and set a baseline of your roof's condition with our complete and thorough inspection included with all the data, photographs, assessments and any recommendations locked into your customized vault. Our Mighty Watchdog Maintenance Program will keep all of this data and utilize it every year when we re-inspect and compare the data from the previous year. This allows us to stay ahead of any potential issues which will save your business in repairs in the future years. This maintenance report will also give your insurance company the peace of mind knowing you are maintaining and documenting any issues that they can access if any loss occurs.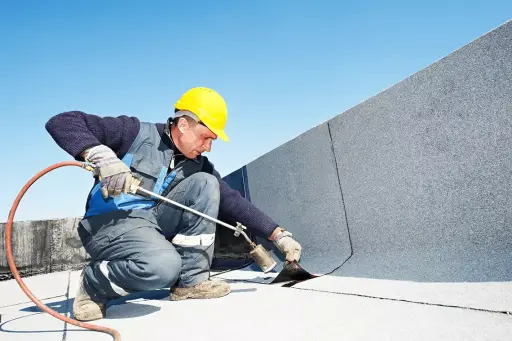 Customer Service
One of Mighty Dog Roofing's core values is excellence in customer service. Our commercial service team is committed to providing you with excellent service with communications regarding all of your roofing needs. You will enjoy your own designated Mighty Dog commercial specialist to assure a smooth process including all permits and inspections. Safety is important on any of our Mighty Dog projects and you will be communicated with all OSHA requirements along the way. We keep all of your information in a customized online customer vault including all communications, contracts, warranties, permits, and data for use year after year managing your property's exterior health.
Types of Commercial Flat-Roof System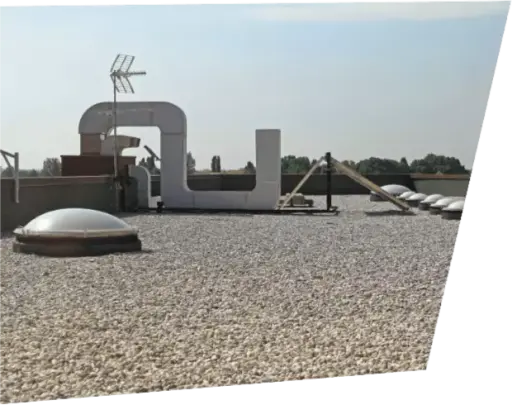 Asphalt Or
Built-Up Roof
The most common type of commercial roof is made up of hot asphalt and then most common covered with gravel. There are other types of material as well that don't require the gravel coating, but if not properly installed can cause improper seals and seams which could lead to leaks and more maintenance. This type of roof is heavier and also helps deflect UV exposure. If using the gravel coating and you can look down on the roof, maintenance on keeping the gravel up to date is something to think about. These types of roofs can last 15-20 years if properly maintained. Our Mighty Watchdog Maintenance Program gives you that peace of mind with data to prove it.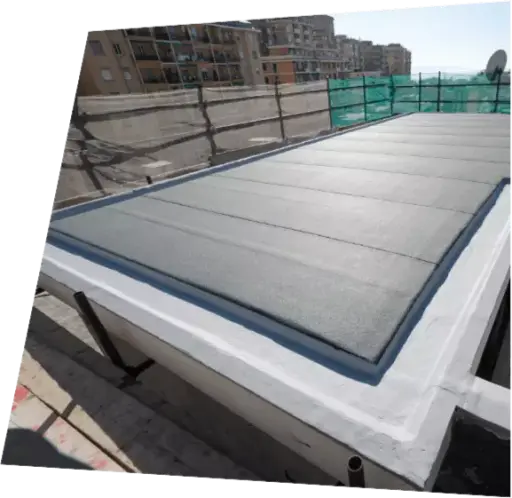 Rubber Or EPDM
EPDM is made mostly of flat synthetic rubber pieces that are welded together at the seams to form one continuous membrane. This material reflects the UV rays and it resists expansion and contraction. This material is lighter and thinner and attached directly to the decking so gravel or other materials are not needed to hold it down. This type of roof can last up to 25 years if properly maintained.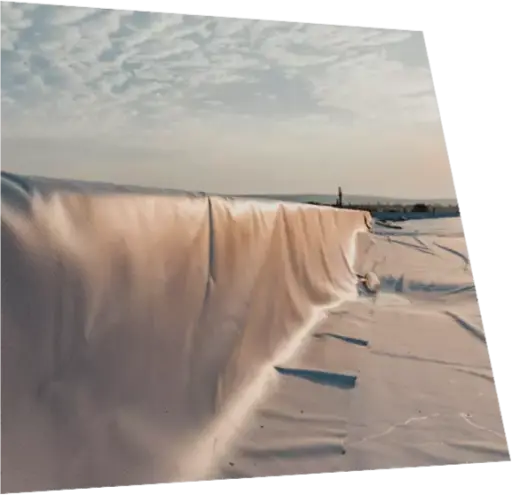 Thermoplastic
Membranes (TPO)
TPO roofs are usually white which is great to reflect the UV rays and also flame retardant which makes this a great choice for longevity of your roof. Since it can be fully adhered to the decking or mechanically fastened, this type of roof can be very cost effective. TPO roofs can last up to 25 years if properly installed and maintained.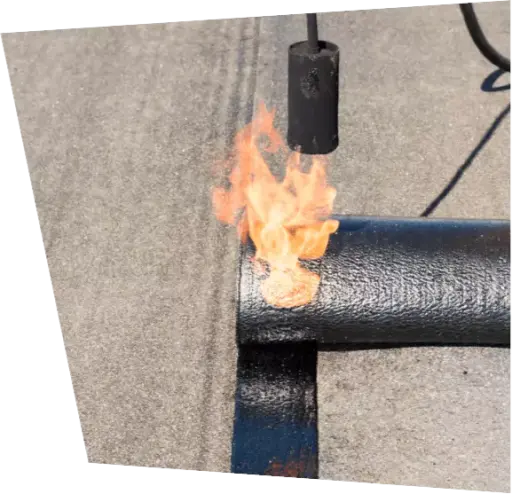 Modified Bitumen
This type of roofing material, modified bitumen, is made from asphalt with a mineral-based surface and many modifiers and solvents. The modified bitumen roofing materials reflect UV rays and also resist expansion and contraction. The application process can be more labor intensive which in turn makes it more expensive. Our Mighty Dog Roofing specializes in consulting on commercial roofing product choices and application processes.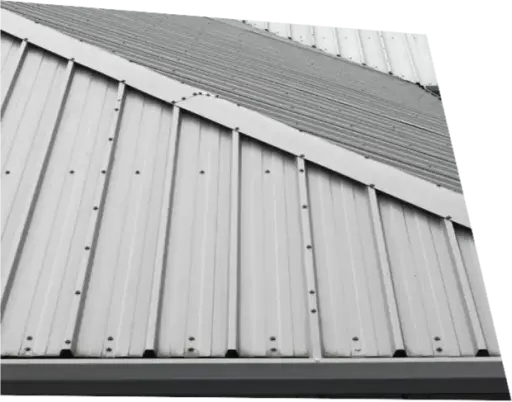 Metal
Metal roofs are durable and are now mostly recycled product, which is an advantage. This type of roof comes in a variety of materials such as coated galvanized steel, stainless steel, copper, aluminum, lead, tin, and more. Maintenance is very important with metal roofing as there is a probability of rust. There are many products that can be used on metal roofing for your commercial business such as anti-rust, waterproofing, and heat reflective coatings. Metal roofing can vary in cost but have a great longevity if properly installed and maintained.
Happy Customers
R. Ajmera
They have excellent customer service. Their team did exactly what they say they will and show up on time. Will definitely use again.
B Wood
I had my roof and gutters replaced. The crew was friendly and kept me updated throughout the install. They also did a great job with the install as well as the clean up.
J. Pagura
Very professional from the office to the installers. Good value for great quality. I would recommend them and have already have done so. Give them a call.
C. Smith
Due to my experiences with other contractors' responsiveness in recent years, I was very impressed with the quick response for a quote for roof replacement on a rental home. The price was fair and the work was completed within a week of accepting the estimate. The site was cleaned up and everyone is satisfied!
I will be requesting additional work in the near future.
N. Palliccio
Great company, Our roof came out amazing, straight cuts, everything laid nicely and the cleanup afterwards not a single nail anywhere.
J. Camp
I was very impressed with the honest evaluation of the condition of my roof. Everyone I talked with was very courteous and professional. All appointments were kept on time and the work was completed as scheduled. I am extremely pleased with the completed job and would not hesitate to recommend this company to anyone!
M. Gillespie
Great job, professional crew, great experience. Highly recommend. Came on time, cleaned up, and roof looks great!
V. Davis
I can't say thank you enough for all the help that was given to me. Very professional, courteous, and helpful. They did an amazing job and did a great job with clean up. I would highly recommend them.
MIGHTY SUPER POWERS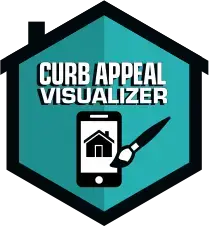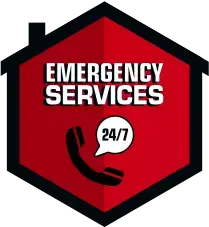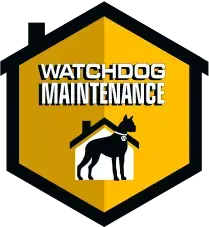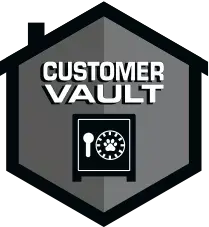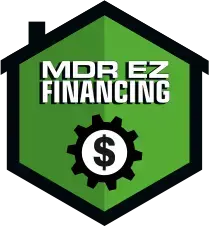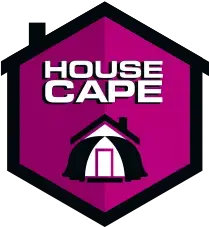 FAQ
I have a gravel asphalt roof, what maintenance do I need to avoid issues?
Mighty Dog Says: Proper installation is important and annual maintenance inspections with good record keeping is important. Keeping the loose gravel out of the gutters and drains will help with the life of this type of roofing system.
What are some things that can affect the longevity of my roofing system?
Many factors such as weather, sun exposure, application, decking, roof slope, and traffic on the roof can affect the life of the roof.
How does insurance work with commercial properties?
Your Mighty Dog Roofing commercial consultant will help navigate the insurance process with you. It can be a very exhaustive process, but we have the experience and relationships with insurance companies to walk you through the entire process, making your property whole again.
What is the difference between TPO and EPDM?
The main difference between TPO and EPDM is how the seams are adhered together. TPO uses a hot-air gun to fuse the seams and EPDM is joined together with seam tape.
Which roofs give you the Class A Fire-Rated status?
TPO membranes and EPDM both give Underwriters Laboratories (UL) Class A fire resistant listing by adding fire retardant chemicals.
Do you work with HOA's and Apartment Complexes?
Yes, Mighty Dog Roofing has the experience and knowledge to work with multi-family units and help educate HOA's with product choices and services needed.
FIND YOUR LOCAL ROOFER