About Hill Country Texas Team
Jason and Jennifer Wilson
Say hello to your trusty, local Mighty Dog Roofing owner and operator! From the crew and I, we're happy to say that we're bringing a high level of sophistication, quality, and an emphasis on customer service into your community and neighborhood. All of our projects are manned by certified and experienced experts, and we bring a technologically-centric, advanced approach to roofing that includes drone-assisted assessments and other innovative tools. Hop on a call with one of our friendly customer service personnel to learn more and feel free to give us a shout by using our contact form if you have any questions or comments! We can't wait to bring great home exterior solutions to your front door.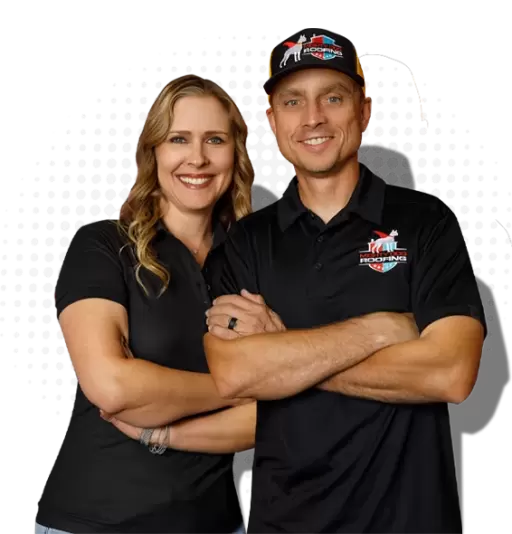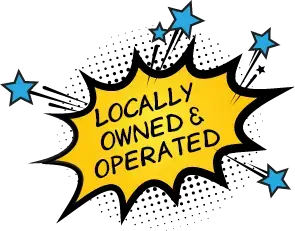 "Just keep going. Everybody gets better if they keep at it."
- Ted Williams
Meet the Team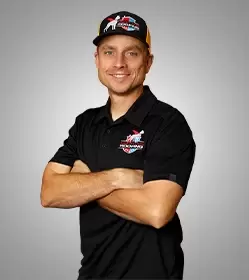 Jason Wilson has a background rich in successful small business operations. He is a master craftsman in roofing installation. Starting from the bottom, he worked his way up through the ranks in his family's roofing business. He learned first-hand all of the processes involved in the day to day operations, everything from tear-offs, carpentry, installation of various roof applications, new construction and re-roofs, commercial applications, leak detection and repair, customer satisfaction & retention, estimating, and crew & equipment management. Jason's field experience nearly seamlessly transitioned from craftsman to entrepreneur and business owner with his 25+ years of dedication and a family legacy nurtured in him from the beginning. He now works ON the business rather than IN the business, focusing on business operations and successful systems. Jason is deliberate in business planning, execution, and accountability. He is also proud of his status as an Owen's Corning Platinum Certified Contractor.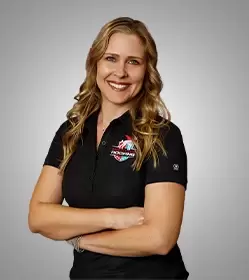 While Jason is always in the public presence, you'll find Jennifer working behind the scenes! She is both Jason's partner in business and in life. They are high school sweethearts and have been married for over 23 years! Jennifer enjoys the challenge of juggling the roles of office manager, homemaker and registered nurse. She loves to learn as you can see from her education - she has a BA in English, a minor in Linguistics, an AS in Nursing, and is a licensed Registered Nurse. But she would say of all her titles, Mother is the greatest of all. She is passionate about raising their two children, Trenton and Ruby. Jason and Jennifer parent well together and actually enjoy working together in the family roofing business too! Jennifer is keen on precision of business processes, successful outcomes, business branding/curb appeal, editorial contributions, data entry, HR, and planning company events. She's even willing to climb a ladder and set foot of the roof! When she's not working, you can find her snuggled with a fur baby, sewing, decorating, taking a road trip, traveling abroad, grabbing a cup of coffee with her daughter, listening to her son play guitar, or camping with the family.
Meet the mighty dogs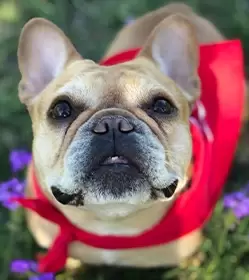 Logan a.k.a. Bubba
Mighty Dog
This Mighty Dog loves to have fun!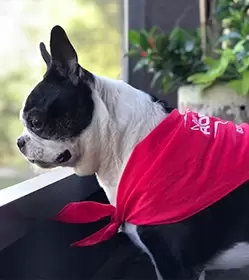 This is Annie! She is full of sass and curiosity, and she LOVES her humans. She is soooo smart. On command, Annie can sit, speak, dance, shake paws, and play dead. Annie is extremely nosey and is in the middle of every project. There's no doubt that this alpha female is leader of the pack!
MIGHTY DOG PLEDGES TO PROVIDE YOU WITH:
TOP DOG COMMUNICATION - We will be in touch with you throughout the project so you know what is going on every step of the way. We also have a 24-hour customer service support team to help answer any questions you may have.
ON-TIME SERVICE - When we say we are going to be there, we will. We value you your time and resources and appreciate you choosing us to care for your home.
CLEANLINESS - MDR has the best state of the art equipment to keep your home clean and safe during the construction process. We will bring in the Mighty House Cape to protect your landscaping and air conditioners from any damage which may occur. It is our pledge to you to leave your property with no debris or damage from anything we do.
INTEGRITY - We do what we say we are going to do. We stand behind your home's project for years to come with our Mighty Warranty Plus Watchdog Maintenance Program
MIGHTY TESTIMONIALS
I had a hard time finding a local roof repair company in La Vernia from referrals on FB or Next Door. No shows, no answers. No responses. Found Mighty Dog on Angie's List and they called within 10 minutes and were at my house the following business... I had a hard time finding a local roof repair company in La Vernia from referrals on FB or Next Door. No shows, no answers. No responses. Found Mighty Dog on Angie's List and they called within 10 minutes and were at my house the following business day. They gave me a fair bid and the work was done by the end of the week. Highly recommended. Will have them replace my roof after the next hail storm. Read more
Very professional, and price was right. I'll use them again.
Great service from the beginning to end of the project. As a fairly new homeowner, I'm very grateful for their guidance during the process, which made everything less confusing.
Josh was great, he came out numerous times to help put my husbands mind at ease. Work was done quickly and correctly. My dog Drake also love Josh even before he got the Mighty Dog treats.
I had my roof and gutters replaced. The crew was friendly and kept me updated throughout the install. They also did a great job with the install as well as the clean up.
We love our community! New Braunfels is a quaint German town. We love the culture, the many festivals, and small town feel. The town is wooded with oak and mesquite trees and has two beautiful rivers that attract many tourists. Music venues and Texas BBQ are sprinkled throughout the town! You can feel the love of God and Country in our town. This is where we belong!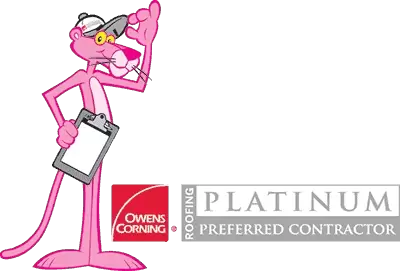 Our Team on Your Roof
Whether you have a repair or a full replacement, our roofing crews have been hand selected for their integrity, cleanliness and craftsmanship. We are OSHA certified and hold regular safety training meetings for our crew foreman. Each of our formen and roofing crews take pride in excellence of craftsmanship in each project they completed. Mighty Dog takes pride in education on products and installation each of our crews bring to you home. Our crews take the Mighty Dog Pledge of being on-time, cleanliness, top dog communication and integrity. Being insured and licensed, you can feel safe and protected in your home that it is being taken care of by the right people!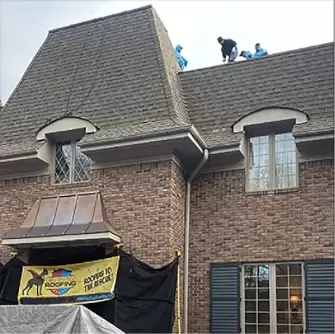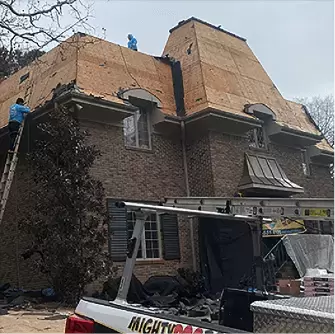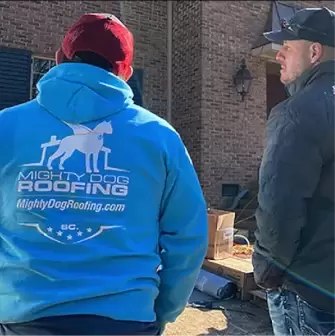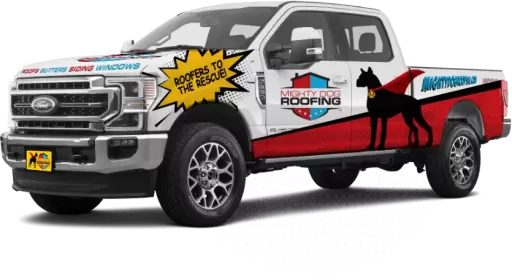 We are in your
neighborhood